Boris Johnson and Iranian officials land in Oman after country's long-serving leader Sultan Qaboos bin Said dies
PM says he 'leaves a profound legacy'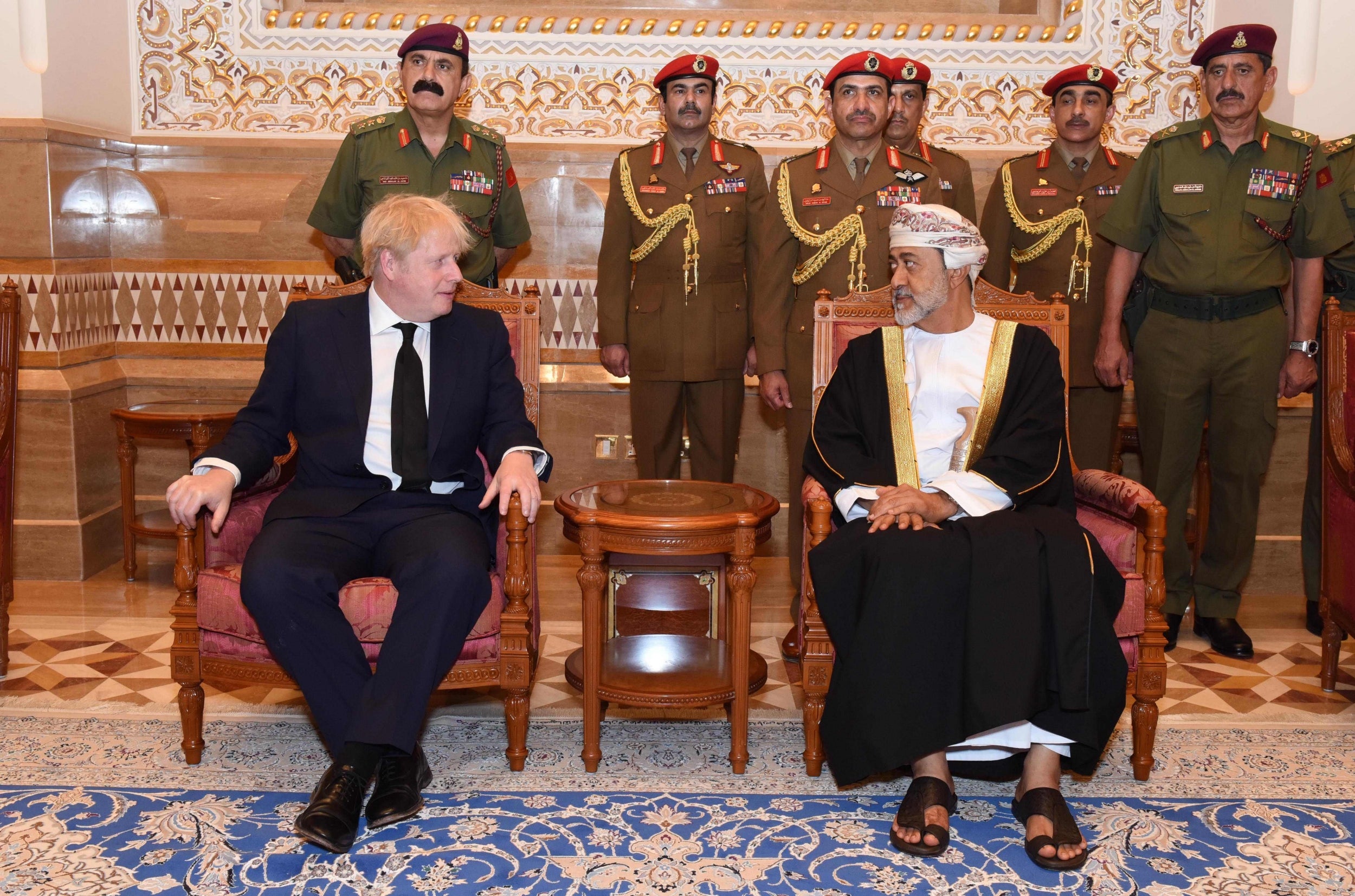 Boris Johnson and Prince Charles have arrived in Oman as the country mourns the death of its former ruler Sultan Qaboos bin Said.
The prime minister and the royal will both attend a condolence ceremony in Muscat for the Middle East's longest ruling monarch, who died over the weekend.
Mr Johnson will also join other global figures in meeting his successor, Sultan Haitham bin Tariq Al Said.
Kuwait's emir, Bahrain's king and Nicolas Sarkozy​, the former French president, have travelled to Oman to meet the new leader as the country prepares for three days of official condolences.
Some of those who have arrived to pay their respects are currently at odds with each other, such as the rulers of Qatar and the United Arab Emirates.
Scars on Middle East landscape bear witness to past peace failures
Show all 16
Iran's foreign minister, Mohammad Javad Zarif, has also visited.
Sultan Haitham, who was the culture minister, has pledged to follow his predecessor's example of promoting peace and dialogue in the Middle East.
Oman has also served as an interlocutor between Iran and the US, which are facing a level of unprecedented tension.
The UK prime minister called former leader Qaboos "an exceptionally wise and respected leader who will be missed enormously" after news of his death broke.
"He leaves a profound legacy, not only in Oman but across the region too," Mr Johnson said.
Qaboos ruled the small Gulf nation for nearly five decades after toppling his father as ruler in a coup.
He died on Saturday from an undisclosed illness he had been battling for years.
Additional reporting by agencies
Join our commenting forum
Join thought-provoking conversations, follow other Independent readers and see their replies