British historian Catherine Hall rejects £225,000 Israeli award for 'political' reasons
Academic snubs prominent prize following lengthy discussions about the Israel-Palestine conflict
Gabriel Samuels
Wednesday 25 May 2016 09:32 Comments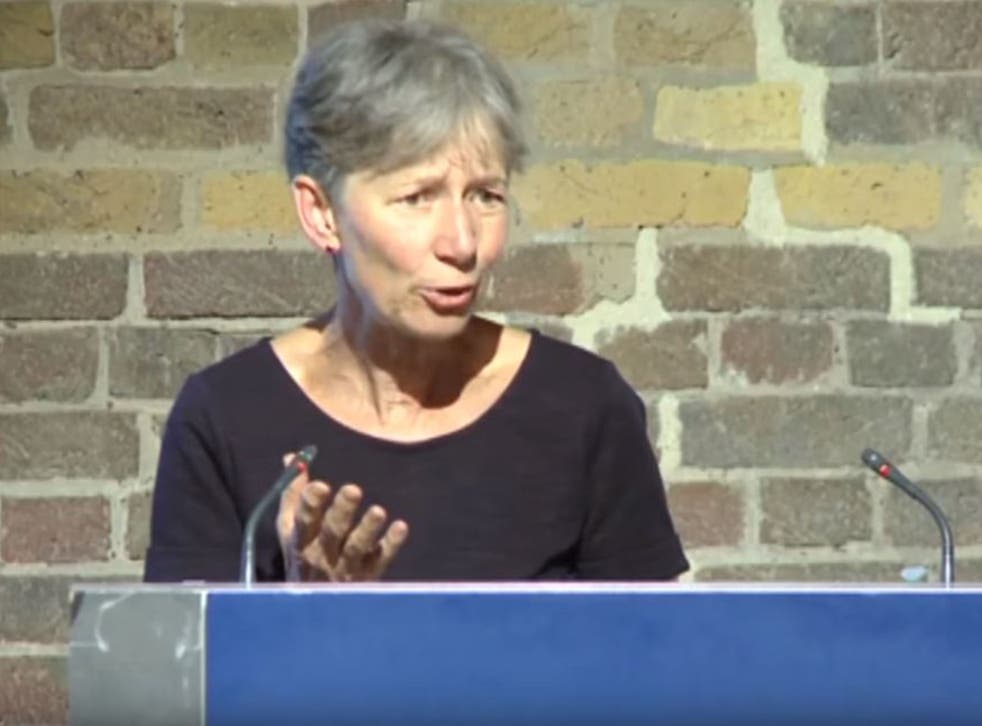 A prominent British historian has rejected an Israeli academic prize worth hundreds of thousands of pounds after engaging in "many discussions" about the Israel-Palestine conflict.
Professor Catherine Hall from University College London turned down the £225,000 research award, describing her decision as "an independent political choice".
Professor Hall, who specialises in colonial history, was due to be presented with the prize from the Dan David Foundation during a ceremony in Tel Aviv on Sunday night but declined to attend.
It is believed she was motivated to reject the award after talking with the Palestinian boycotts, divestment and sanctions (BDS) movement against Israel, which several prominent British academics have become involved in since its launch in 2005.
It was announced in February that Professor Hall, also a feminist political activist, would be this year's recipient of the award.
In a statement published on the British Committee for Universities of Palestine (BRICUP) Facebook page, Hall said: "I have withdrawn from the prize – this was an independent political choice.
"[It was] undertaken after many discussions with those who are deeply involved with the politics of Israel-Palestine, but with differing views as to how best to act."
BRICUP meanwhile claimed Professor Hall's decision was "a significant endorsement of the campaign to end ties with Israeli institutions", saying she had "placed principle above financial gain."
The Israeli–Palestinian conflict intensifies

Show all 10
The Dan David award was launched in 2002 by late entrepreneur and philanthropist Dan David and is one of Israel's most prestigious academic prizes.
Winners are awarded in three fields – Past, Present and Future – and Hall was due to be given this year's 'Past' prize for her pioneering of gender history research.
Organisers said that cash winnings from the award will instead be distributed as grants for young history students at Tel Aviv University and across the globe.
Ariel David from the foundation's administrative board said: "This will give Israelis of all backgrounds, whether Jewish or Arab, as a well as international scholars, the opportunity to meet at this beautiful campus and engage in academic discussion, research and discovery."
The Independent has contacted Professor Hall for comment.
Register for free to continue reading
Registration is a free and easy way to support our truly independent journalism
By registering, you will also enjoy limited access to Premium articles, exclusive newsletters, commenting, and virtual events with our leading journalists
Already have an account? sign in
Join our new commenting forum
Join thought-provoking conversations, follow other Independent readers and see their replies