British Isis member complains of 'rude Arabs' who steal his shoes, eat like children and won't queue
Omar Hussain launches a rant against fellow jihadists who he says invade his space and behave like children
Alexandra Sims
Thursday 17 September 2015 12:09 Comments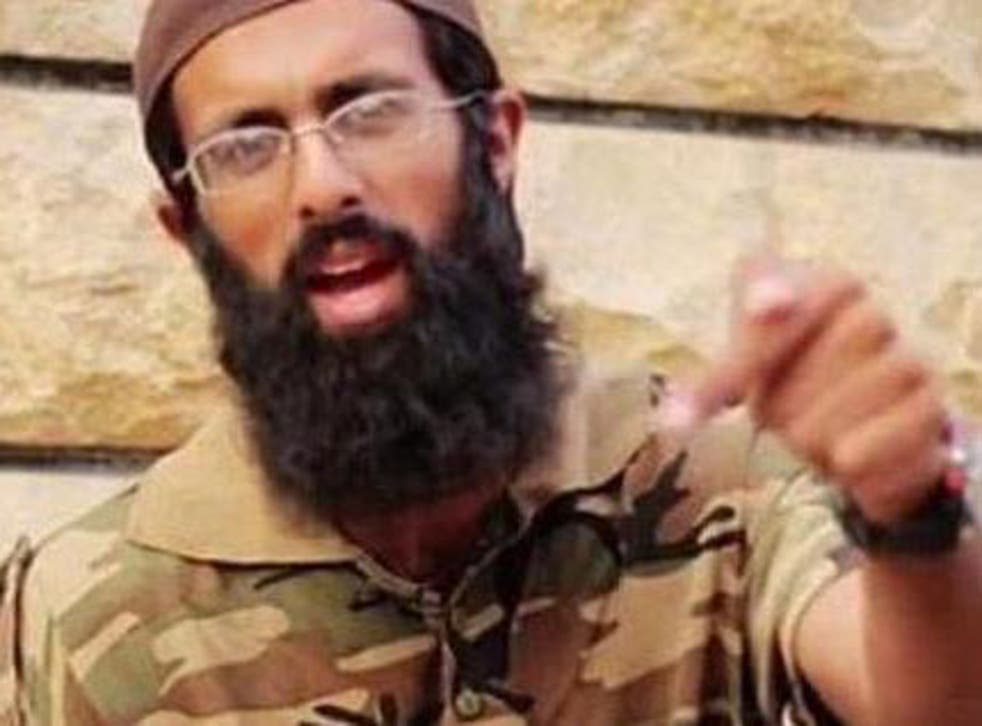 A British Isis member living in Syria has complained about the "bad manners" of Arab fellow militants he says steal his shoes, eat like children and don't queue.
In an online blog Omar Hussain, a former security guard at Morrison's supermarket who previously lived in High Wycombe, also said other jihadists invade his space, talk loudly when he is trying to sleep and behave like children.
"The Arabs and the non-Arabs are united in one line," he says, writing under the Islamist name Abu Saeed al Britani.
"However, with the unification of tribes and cultures, there will be clashes".
In pictures: Fighting between Kurds and Isis intensifies in Kobani

Show all 30
He warns Western radicals thinking of fleeing to Syria: "Arabs as a whole have a unique culture, which differs dramatically from the western lifestyle"
Under a series of numbered subheadings, Mr Hussain criticises various annoying habits he has encountered while living in Syria.
Attacking Arab's administration skills, he said: "There is no queue in any of their offices.
"You could be waiting in line for half an hour and then another Arab would come and push in the queue and go straight in."
Under the heading of "etiquettes when eating", he writes: "Our Arab brothers, or Syrians to be more precise, lack … basic manners".
When serving food to his fellow terrorists, he said he "was pounced upon by everyone in the room".
"I therefore refused to give anyone food until every single one of them was sitting down in their seats," he added.
"Unfortunately I had to treat them like primary school students".
Other bizarre habits detailed by Mr Hussain include "stealing shoes".
"In the West, it is common knowledge to walk out of a room wearing the same pair of shoes that you wore while entering the room. Nay, it is common sense," he says.
"However here in Shām, our Syrian brothers … believe that everyone can share each other's footwear.
"Sometimes you would enter a building and when leaving, you would see the person with your shoes walking 100 yards ahead of you and it can be quite irritating."
Other complaints from Mr Hussain include Arabs "casually tak[ing] your phone off charge to charge their own phone"; going "through other people's property without their permission"; and being "childish in their dealings and mannerisms."
The 27-year-old Hussain fled to Syria in January 2014 and initially trained and fought with al-Qaeda affiliate Jabhat al-Nusra, before defecting to Isis.
He has since threatened to "bomb the UK" and appeared in propaganda videos urging the West to send ground troops so extremists could send them "back one-by-one in coffins".
Register for free to continue reading
Registration is a free and easy way to support our truly independent journalism
By registering, you will also enjoy limited access to Premium articles, exclusive newsletters, commenting, and virtual events with our leading journalists
Already have an account? sign in
Join our new commenting forum
Join thought-provoking conversations, follow other Independent readers and see their replies