British military allegedly helping Saudi Arabia target locations in Yemen
'UK military personnel are not directly involved in Saudi-led Coalition operations, we are offering Saudi Arabia advice and training on best practice targeting techniques,' says Ministry of Defence
Serina Sandhu
Friday 08 January 2016 01:39 Comments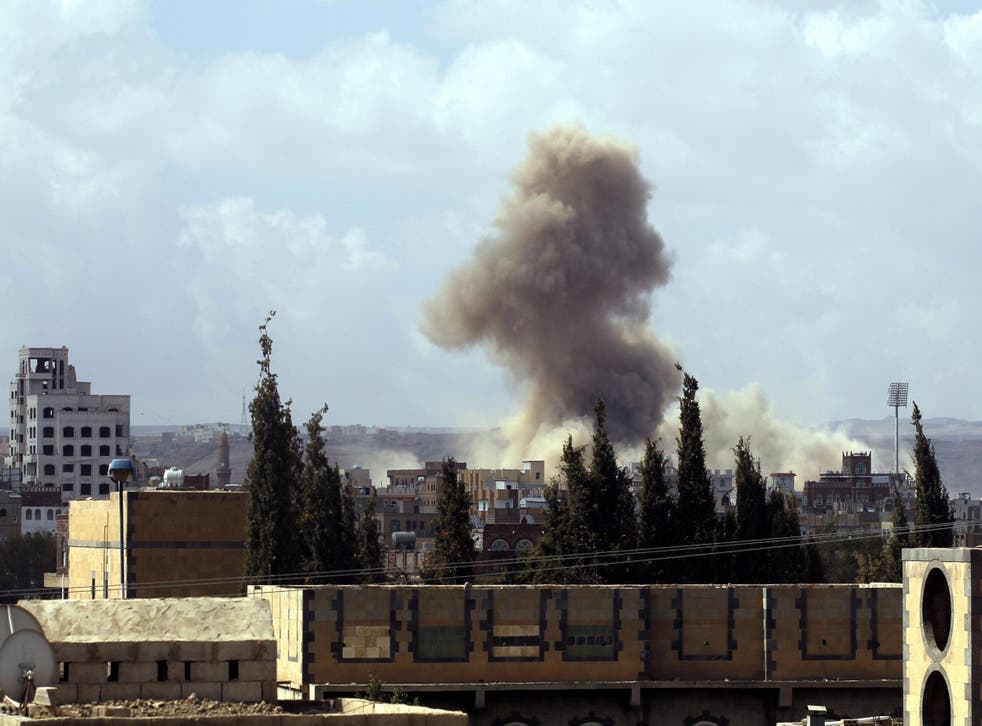 Military experts from Britain are allegedly working with Saudi Arabia's military operation in Yemen by helping select locations for attacking rebels.
The claim that six experts were helping Saudi Arabia with targeting was made by Sky News. But the Ministry of Defence (MoD) said personnel from the UK were only "offering Saudi Arabia advice and training on best practice targeting techniques".
A coalition of Arab countries led by Saudi Arabia has been supporting President Abd-Rabbu Mansour Hadi by targeting the Houthi forces, an ally of Iran in Yemen, since March 2015.
Thousands of people have died in the conflict, many of whom are civilians.
Commenting on the claims made by Sky News, a spokesperson from the MoD said: "UK military personnel are not directly involved in Saudi-led Coalition operations, we are offering Saudi Arabia advice and training on best practice targeting techniques to help ensure continued compliance with International Humanitarian Law."
"We support Saudi forces through longstanding, pre-existing arrangements and will consider any new requests."
David Mepham, director of Human Rights Watch UK, told Sky News that the group condemned Britain's involvement in Saudi Arabia's campaign in Yemen. The group has previously produced reports in which it states the actions of the coalition could amount to war crimes.
"Human Rights Watch has put out numerous reports about what the Saudis are up to in Yemen."
He said it was "deeply regrettable and unacceptable" that Britain was "working hand in glove with the Saudis".
Britain has come under fire for selling arms to Saudi Arabia. And was recently announced that the Government had licensed £5.6 billion in the sales of arms and fighter jets.
A spokesperson from the Government said: "UK military personnel are not directly involved in Coalition operations, but are supporting Saudi forces through pre-existing arrangements and additional liaison officers in Saudi headquarters."
"We operate one of the most rigorous and transparent arms export control regimes in the world with each licence application assessed on a case by case basis, taking account of all relevant information, to ensure compliance with our legal obligations. No licence is issued if it does not meet these requirements."
Register for free to continue reading
Registration is a free and easy way to support our truly independent journalism
By registering, you will also enjoy limited access to Premium articles, exclusive newsletters, commenting, and virtual events with our leading journalists
Already have an account? sign in
Join our new commenting forum
Join thought-provoking conversations, follow other Independent readers and see their replies