British ship seized by Iran free to leave, official says
Departure of ship ends months-long standoff sparked by UK capture of Iranian ship near Gibraltar
Borzou Daragahi
International Correspondent
Monday 23 September 2019 16:14 Comments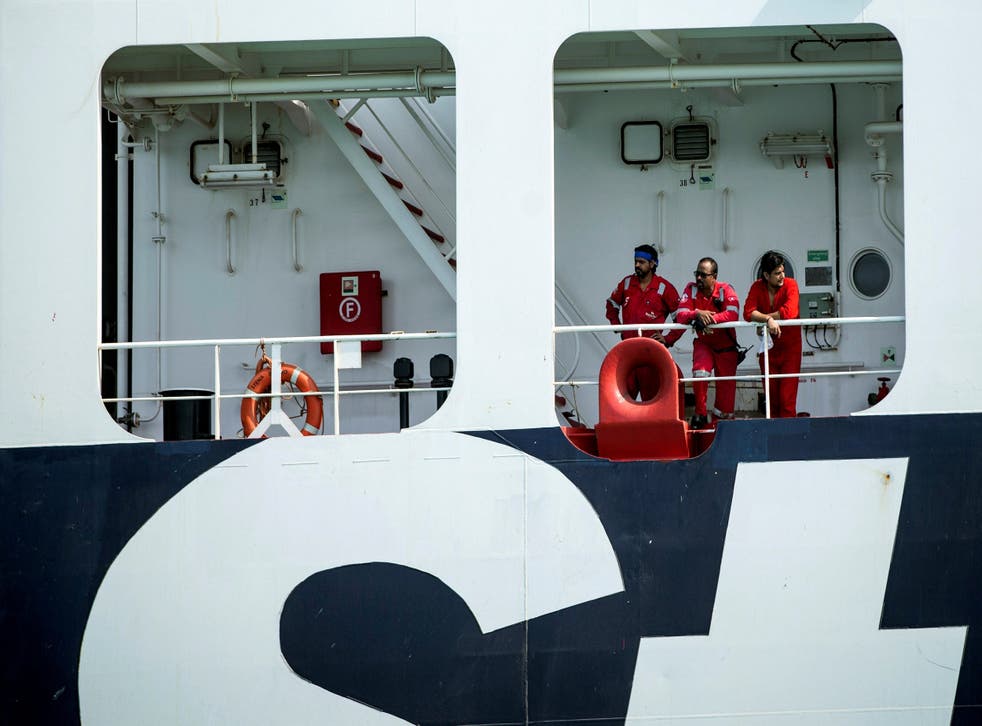 A UK-flagged oil tanker that has been held by Iran for weeks is free to leave, an official in Tehran was quoted as saying, bringing to a possible end a months-long standoff sparked by the British capture of an Iranian vessel.
The impending release of the ship comes as Boris Johnson endorsed US allegations that Iran was behind a 14 September attack on a major Saudi facility, hedging the accusation with calls to de-escalate a standoff in the Middle East between Tehran and Washington and their allies.
"I can tell you that the UK is attributing responsibility with a very high degree of probability to Iran for the Aramco attacks," the prime minister was quoted as saying.
The Swedish Stena Impero was captured by Iranian officials two weeks after the UK and its partners in Gibraltar seized a ship loaded with Iranian fuel for alleged violations of European Union sanctions on trade with Syria and at the behest of hardline US officials seeking to apply a policy of "maximum pressure" on Iran.
Iran responded by seizing the Stena Impero on various vague and contradictory allegations, releasing some members of the crew earlier this month.
In photos: British-flagged tanker seized by Iran

Show all 13
Gibraltar ordered the release of the Iranian vessel, renamed the Adrian Darya 1​, after the UK secured a promise from Tehran that the oil aboard would not be sold to Syria, a vow Tehran appears to have violated.
Iran now says the Stena Impero is permitted to leave the country's Persian Gulf port of Bandar Abbas, though it remains unclear when it would do so.
"The legal procedures related to the oil tanker are completed now, and regardless of the violations it committed, it is free to go," government spokesman Ali Rabiei was quoted as saying by Iran's semi-official Fars News Agency. "The decisions indicate the end of the seizure."
The operators of Stena Impero, UK-based Northern Marine, did not immediately reply to enquiries. According to ship-tracking data, the Stena Impero remains off the coast of Bandar Abbas.
Register for free to continue reading
Registration is a free and easy way to support our truly independent journalism
By registering, you will also enjoy limited access to Premium articles, exclusive newsletters, commenting, and virtual events with our leading journalists
Already have an account? sign in
Join our new commenting forum
Join thought-provoking conversations, follow other Independent readers and see their replies