Taliban gunmen attack foreign tourists in Afghanistan
The group of at least a dozen travellers includes eight Britons, three Americans and one German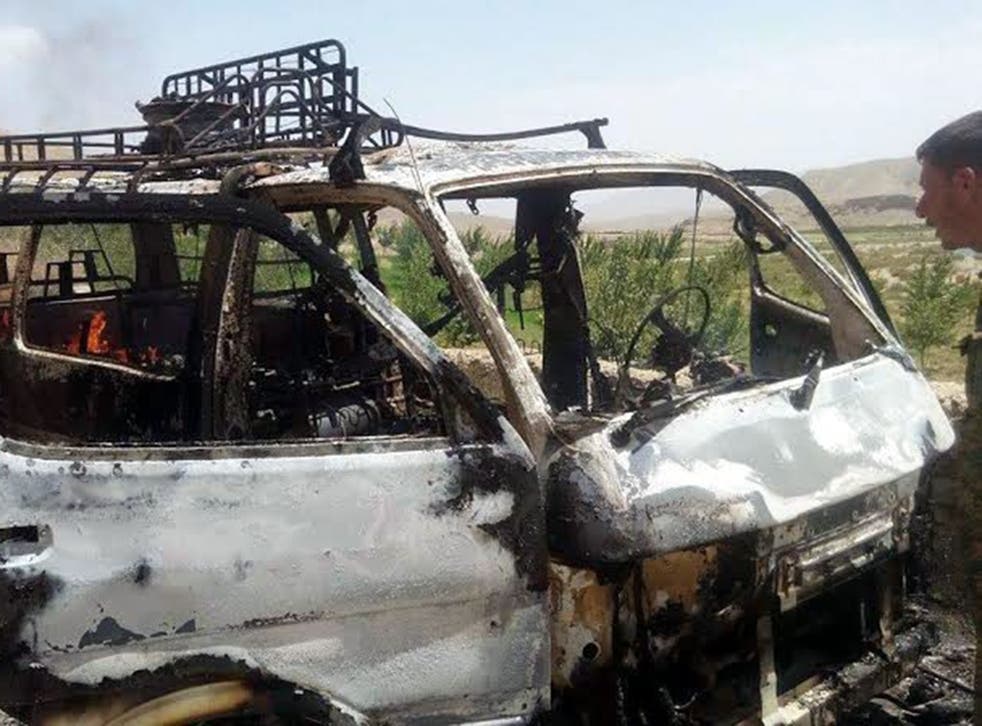 At least six tourists and their driver have been wounded after Taliban militants attacked a group of foreign tourists being escorted by an army convoy in western Afghanistan.
The group of at least a dozen travellers including eight Britons, three Americans and one German but it is currently unclear who was hurt during the assault by gunmen as the convoy passed through western Herat province on Wednesday.
Jilani Farhad, a spokesman for Herat's governor, said security forces had been sent to the scene and the group were taken to local clinics to be treated for "light" injuries.
But Taliban spokesman Zabiullah Mujahid claimed the group had killed the foreign "invaders" as well as seven "slave" Afghan soldiers in a series of tweets.
Afghan Interior Ministry spokesman Sediq Sediqqi said the convoy was on its way from the scenic Bamiyan province in central Afghanistan to the city of Herat when it came under attack.
Photographs published by local media in Herat showed uniformed men standing around what appeared to be the burnt wreckage of a small bus.
A spokeswoman for the British Embassy in Kabul said they were assisting UK citizens who were involved in the attack and coordinating with local officials.
A spokesman for the German Foreign Ministry in Berlin confirmed one of their citizens was involved in the attack but was unharmed.
The American embassy did not respond to a request for comment.
Western embassies typically warn their citizens against all but essential travel in the country, citing threats of attack and kidnapping.
Despite this, several foreign tourism companies advertise adventure tours in Afghanistan, including a British firm which has a trip to the Herat area scheduled for next week.
Bamiyan, home to Afghanistan's first national park, is one of the country's more peaceful areas and attracts some of the few tourists who do visit.
Additional reporting by agencies
Join our new commenting forum
Join thought-provoking conversations, follow other Independent readers and see their replies