British-Iranian woman Ghoncheh Ghavami sentenced to one year in prison for attending a volleyball game in Tehran
Ghoche Ghavami, 25, was arrested for protesting for women's rights in Iran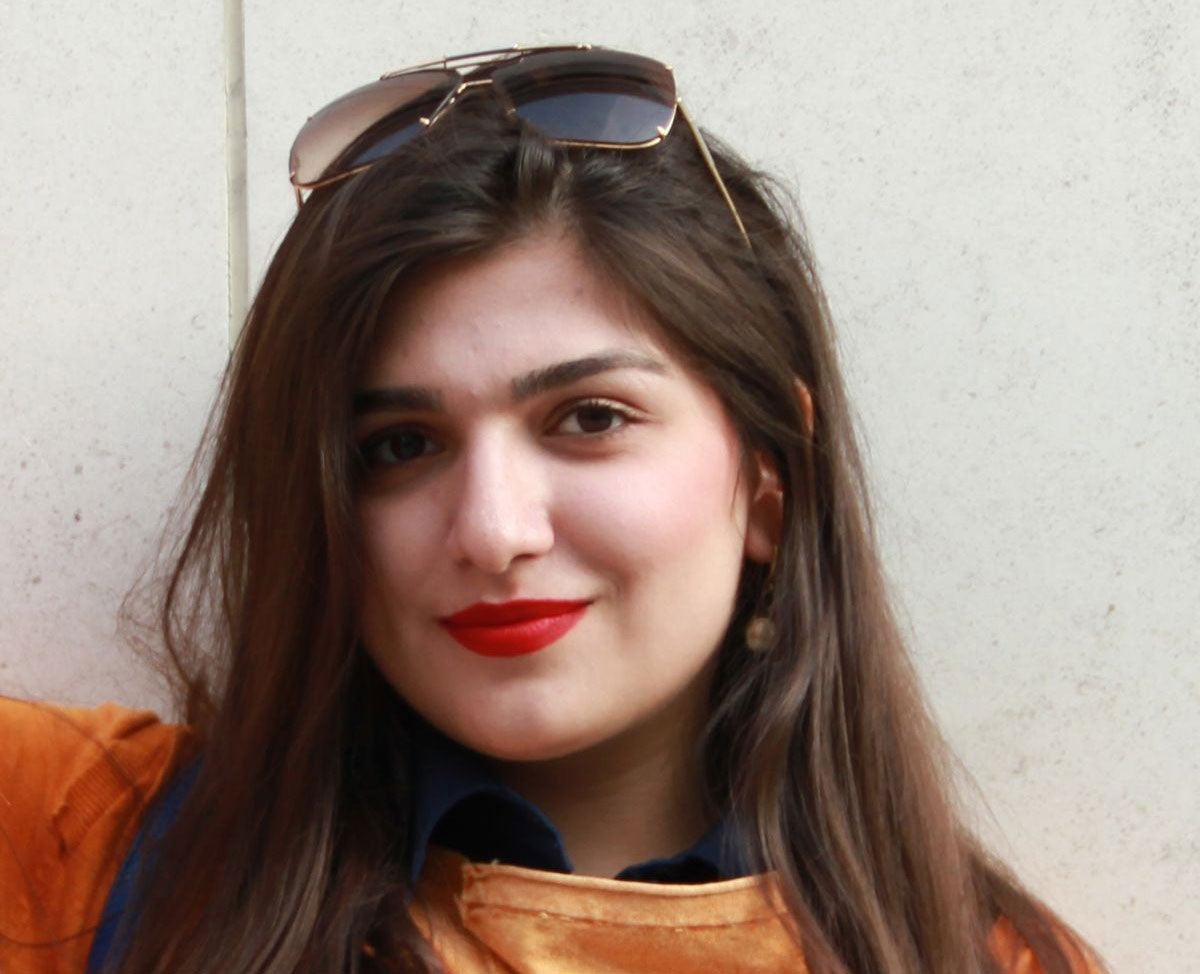 A British-Iranian woman has been sentenced to one year in prison for attempting to go to a men's volleyball game, her lawyer has said.
25-year old Ghoncheh Ghavami was found guilty of "propagating against the ruling system," according to her lawyer Mahmoud Alizadeh Tabatabaei.
Tabatabaei claims he has seen the text of the verdict, but is still waiting for the official sentencing. He has not commented any further.
Ghavami, a budding lawyer with both Iranian and British citizenship, was detained in June at a Tehran's Freedom Stadium after trying to attend a men's volleyball match between Iran and Italy.
Women are banned from attending male-only matches in Iran and Ghavami tried to enter the match with around a dozen other women to protest the ban, according to Amnesty International.
Women who sought to attend the World League match in June were reportedly turned away from the stadium. Female photographers inside the complex were ordered to leave though none were arrested.

Ghavami was held for a few hours and then released but she was detained again a few days later and transferred to Tehran's notorious Evin jail, which is known for holding political prisoners and journalists.
She began a hunger strike earlier this month over her detention, Amnesty says.
Her brother, 28-year-old Iman Ghavami, said she rang her family in tears saying she had been put in solitary confinement for 41 days.
"The family can barely hold themselves together," he told ITV News.
"They are torn apart – not just my parents but my grandparents, my uncles, everybody."
A Facebook campaign to free her has started, garnering almost 9,000 "likes" and lead to protests at other Iranian volleyball matches.
Iran's judiciary spokesman, Gholam Hossein Mohseni Ejehi, has criticized reports linking Ghavami's arrest to volleyball, saying last month: "Her case has nothing to do with sports."
Additional reporting from AP
Join our commenting forum
Join thought-provoking conversations, follow other Independent readers and see their replies