Briton says she was raped in the UAE - but gets fined for drinking
Loveday Morris reports from Dubai as anger rises over plight of woman forced to pay £169
Loveday Morris
Thursday 06 December 2012 20:36 Comments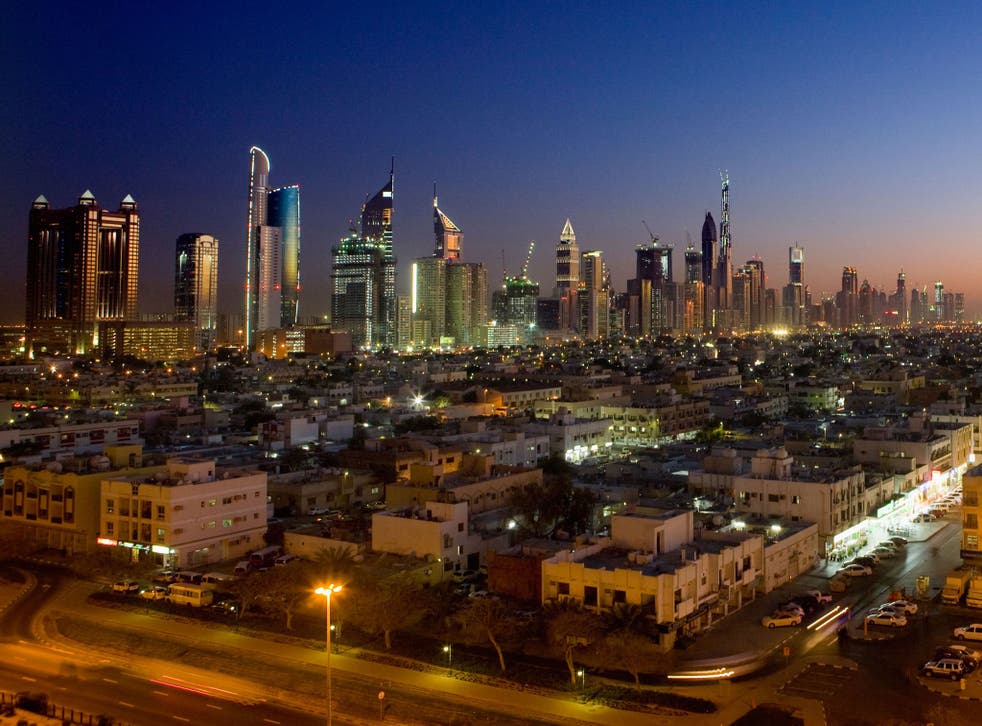 A British woman who was allegedly kidnapped and gang raped by three men in Dubai has been prosecuted for drinking without a licence, throwing a spotlight on the United Arab Emirates' archaic legal system, which rights groups say does not do enough to protect victims of sexual assault.
The woman, who cannot be named for legal reasons, claims she was raped repeatedly by the three men who filmed the attack after they dragged her into their car as she returned from a night out with friends.
After reporting her ordeal to the police, the 28-year-old found herself in the dock because she admitted she had been drinking earlier that night.
Human Rights Watch has called on the UAE to improve its judicial practices for rape victims, saying those reporting crimes too often end up being charged themselves.
Lulled into a false sense of security by the drinking culture encouraged in the five-star hotels that line the shores of the oil-rich Emirate, expatriates often find themselves on the wrong side of the country's strict laws. The Foreign and Commonwealth Office says British nationals are more likely to be arrested in the UAE than anywhere else in the world.
However, the legal system's treatment of victims of sexual crimes has drawn particular condemnation.
"In the UAE, there have been multiple cases over the past few years where the state has charged women with criminal offences after they have reported rape," said Samer Muscati, a researcher in the women right's division of Human Rights Watch.
"When it comes to seeking justice for sexual violence, women in the UAE still face formidable and often insurmountable barriers."
In 2010, the case of an 18-year-old Emirati – who was sentenced to a year in prison for illicit sex after she reported that she had been gang raped by six men – drew international outrage. Dr Rima Al Sabban, an assistant professor at Zayed University who specialises in women's issues, said that the system can discourage women from reporting rape.
"Potential rapists can take advantage of this, knowing that the woman is in a weak position and might be afraid of being prosecuted," she said. "Women become double victims."
The woman in this latest case had been at the Rock Bottom Cafe, a local bar known for its cheap drinks, with its own kebab kiosk for exiting revellers. A Pakistani taxi driver who picked the woman up at 3am testified that she was "totally drunk" and fell asleep on the back seat. The woman, who works in a managerial position, asked to stop at a cash point, but after failing to withdraw money she was unable to pay the fare when she reached her building in the upscale waterfront community of Jumeirah Beach Residence.
The taxi driver said a red Hyundai then pulled up, and two men got out. They said they knew the woman and paid the fare.
"I saw her sitting in the front seat next to the driver. After that I drove away," he was reported as saying. The woman says she was then taken to an apartment where the men repeatedly raped her, dragging her back as she tried to escape.
"I noticed one of them filming me and I begged them to let me go but they ignored my pleas and laughed at me," she told the court, according to The National newspaper.
The victim's 26-year-old French flatmate said the woman returned home at around 8.30am and appeared "confused". She took her to a police station to report the assault.
Two 20-year-old Iranian men are on trial for the assault, while the third has not been traced. They deny the charges.
The men's defence lawyer claimed that the woman had fabricated the claims, saying: "She watches a lot of action movies".
First Corporal Marwan Salem, who investigated the incident, said one of the defendants had said he had been scared of kidnapping "a British woman" but had been convinced by his co-defendant that she would be too drunk to recognise them, Emirates 24/7 reported.
The woman says she drank three glasses of wine and that she was not drunk. Drinking without a liquor licence is technically illegal in Dubai, though the document is never asked for at bars and hotels. She was fined 1,000 dirhams (£169).
Britons who fell foul of UAE laws
Veins Acors, 35, and Michelle Palmer, 37, were charged with unmarried sex and public indecency after having sex on Jumeirah Beach in July, 2008. The couple were sentenced to three months in jail, which was later suspended on appeal.
Ayman Najafi, 24, and Charlotte Lewis, 25, were each sentenced to one month in prison in 2010 after being accused of kissing on the lips in a restaurant. The pair maintained they exchanged a peck on the cheek solely as a greeting.
Businessman Steven Sherriff, 43, was jailed for six months after being accused of pinching a woman's backside in a bar. Sherriff successfully appealed the verdict but was left in financial ruin after amassing legal bills of up to £70,000.
Rebecca Blake, 29, and Conor McRedmond, 27, were jailed for three months and fined over £1,000 after allegedly having drunken sex in the back of a taxi. The couple denied the charges of unlawful sex and DNA tests later confirmed their innocence. ALEX WARD
Register for free to continue reading
Registration is a free and easy way to support our truly independent journalism
By registering, you will also enjoy limited access to Premium articles, exclusive newsletters, commenting, and virtual events with our leading journalists
Already have an account? sign in
Register for free to continue reading
Registration is a free and easy way to support our truly independent journalism
By registering, you will also enjoy limited access to Premium articles, exclusive newsletters, commenting, and virtual events with our leading journalists
Already have an account? sign in
Join our new commenting forum
Join thought-provoking conversations, follow other Independent readers and see their replies