Ceasefire appears to hold as Palestinians celebrate end of eight days of conflict
Matthew Kalman
Thursday 22 November 2012 18:46 Comments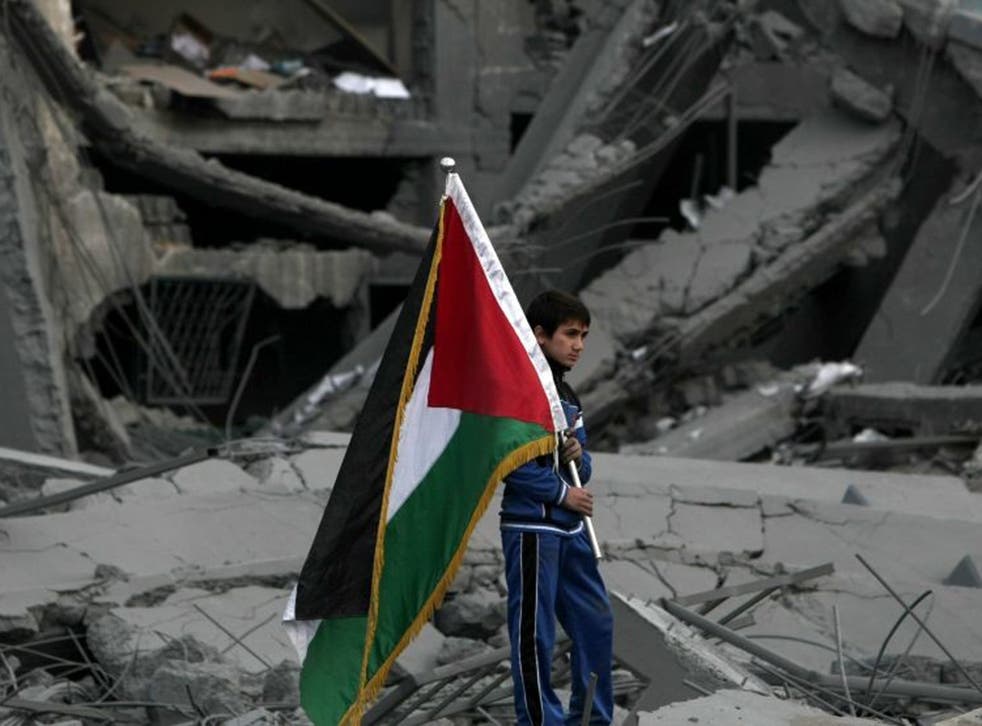 As a hard-won ceasefire in Gaza appeared to be holding, ending eight days of conflict in which some 150 Palestinians and six Israelis died, Israeli forces swooped on Palestinian suspects in the West Bank early today, arresting 55 people and vowing "to prevent the infiltration of terrorists into Israeli communities."
Israeli officials would not confirm whether the arrests were directly linked to Wednesday's bomb attack in Tel Aviv, which won plaudits from Hamas, although no group has yet formally admitted responsibility.
The people of Gaza and their leaders re-emerged onto the streets to observe the wreckage left by a week of ferocious bombardment as Israelis shared their relief that the ceasefire had forestalled a massive Israeli ground invasion.
Addressing a victory rally in Gaza City, Hamas Prime Minister applauded his supporters for making Israel "scream with pain."
It was "the resistance and strength of the Palestinian people that stopped Israel from sending troops into Gaza," Haniyeh said, declaring the day a national holiday. "The idea of attacking Gaza is gone and, with the help of God, will never return."
In Jerusalem, Israeli Prime Minister Benjamin Netanyahu told police chiefs that Israel was "giving the ceasefire a chance" but remained "ready to act should the quiet be violated."
"Just as we did during this operation, we will decide when and how to act, and against whom," he warned.
In snap polls, a significant majority on both sides remained sceptical that the ceasefire was a good idea, or that it would hold.
In Ramot, near Beersheba, Rafael Gana was helping clear up the debris after a rocket scored a direct hit on his neighbour's house just 20 minutes before the ceasefire on Wednesday night.
"I believe in peace, and I want peace, and I think the Palestinians deserve their own state just like any other people, but experience tells us that this ceasefire will never hold and we will be right back here under rocket fire in a few months," said Mr Gana.
That fear seemed to be confirmed by Islamic Jihad leader Muhammad al-Hindi.
"We have reached a dead end in the peace process and now we are in the trenches of jihad and resistance," Mr al-Hindi told the Gaza City rally
Register for free to continue reading
Registration is a free and easy way to support our truly independent journalism
By registering, you will also enjoy limited access to Premium articles, exclusive newsletters, commenting, and virtual events with our leading journalists
Already have an account? sign in
Register for free to continue reading
Registration is a free and easy way to support our truly independent journalism
By registering, you will also enjoy limited access to Premium articles, exclusive newsletters, commenting, and virtual events with our leading journalists
Already have an account? sign in
Join our new commenting forum
Join thought-provoking conversations, follow other Independent readers and see their replies