Coalition airstrikes 'kill founder of Isis Amaq news agency' and other senior media figures
The Amaq agency is a crucial media arm of the extremist group 
Will Worley
Thursday 27 July 2017 23:17 Comments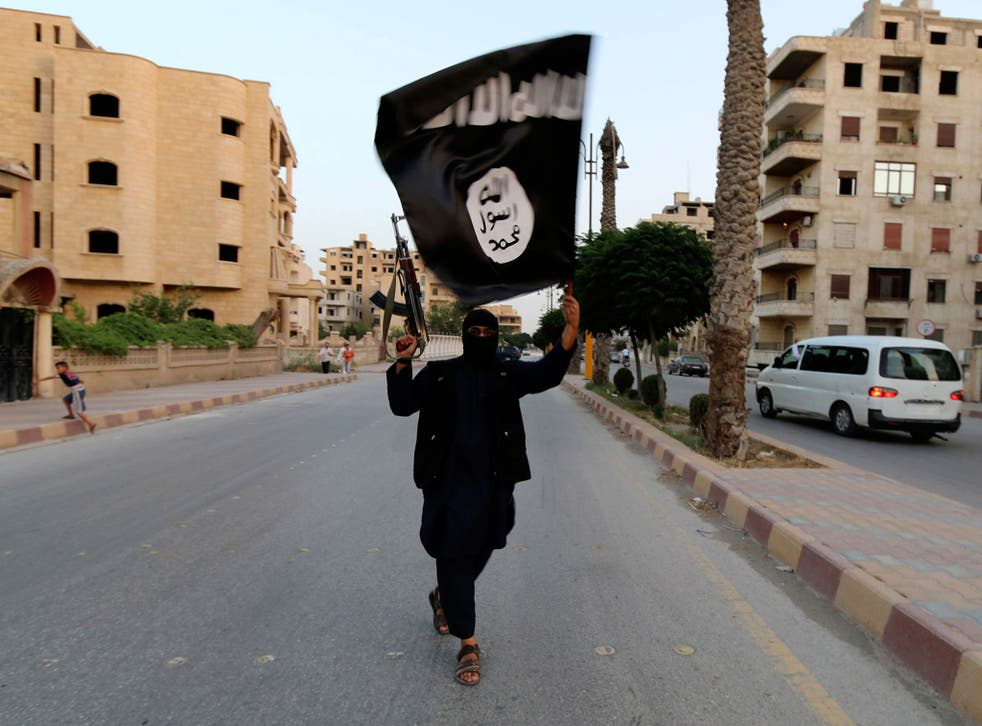 The US-led coalition fighting Isis has announced the death of the founder of the Amaq news agency, a propaganda wing of the extremist group.
Rayaan Meshaal was killed in a coalition airstrike near Mayadin, Syria, between 25 and 27 May, commanders say. His death was announced along with a number of other Isis propaganda operatives.
Meshaal's death was rumoured in late May but this the the first official confirmation from coalition forces.
The Amaq agency is often used to claim responsibility for Isis or Isis-inspired attacks – including those in Manchester and London – and reports on other terrorist activity.
It also spreads spread extremists messages online and is used for recruitment purposes, including of foreign fighters.
Isis's propaganda has been cited as a key factor in the indoctrination and instruction of terrorists around the world.
The statement released by Inherent Resolve, the operational name of the multinational force fighting Isis, also declared the deaths of a number of other senior Isis members.
Abu Sulayman al-Iraqi, Bassam al-Jayfus, Abu-Khattab al-Rawi, Abu-Sayf al-'Isawi, Abu Ali al-Janubi and Ibrahim al-Ansari were all killed by coalition air strikes between April and July, according to the statement.
"The deaths of these terrorists eliminates senior leaders and facilitators with extensive experience and training, and degrades ISIS's ability to plan and conduct attacks on civilian targets in Iraq and Syria, as well throughout the region and in the West," the statement said.
It added that the removal of the militants disrupted ISIS's propaganda production, distribution, and funding activities.
Bassam al-Jayfus was said to have handled ISIS funds for terror attacks. The coalition said his death disrupted ISIS's international money laundering network, which funds foreign fighters and attacks.
Abu Sulayman al-Iraqi was another senior Isis propaganda official, who provided strategic guidance and production oversight for the group's notorious media, according to the statement.
In pictures: Isis' weapons factories

Show all 11
He is said to have been killed in an air strike near Mosul, Iraq, earlier in July. The city, held by Isis since 2014, has been the scene of fierce fighting in recent months and Iraqi government troops recently declared victory against Isis in the area.
Senior media director Abu Ali al-Janubi was killed in in Mayadin, Syria in April.
The other dead extremists were also high ranking media personnel. Abu-Khattab al-Rawi was killed in Ba'aj, Iraq, in April and Abu-Sayf al-'Isawi and and Ibrahim al-Ansari died in in al-Qa'im, Iraq in March and April respectively.
Register for free to continue reading
Registration is a free and easy way to support our truly independent journalism
By registering, you will also enjoy limited access to Premium articles, exclusive newsletters, commenting, and virtual events with our leading journalists
Already have an account? sign in
Join our new commenting forum
Join thought-provoking conversations, follow other Independent readers and see their replies