Colonel Gaddafi's cousin warns of a '9/11 in Europe within two years'
Ahmed Gaddafi al-Dam predicted that at least half a million migrants would set sail from Libya to Europe this year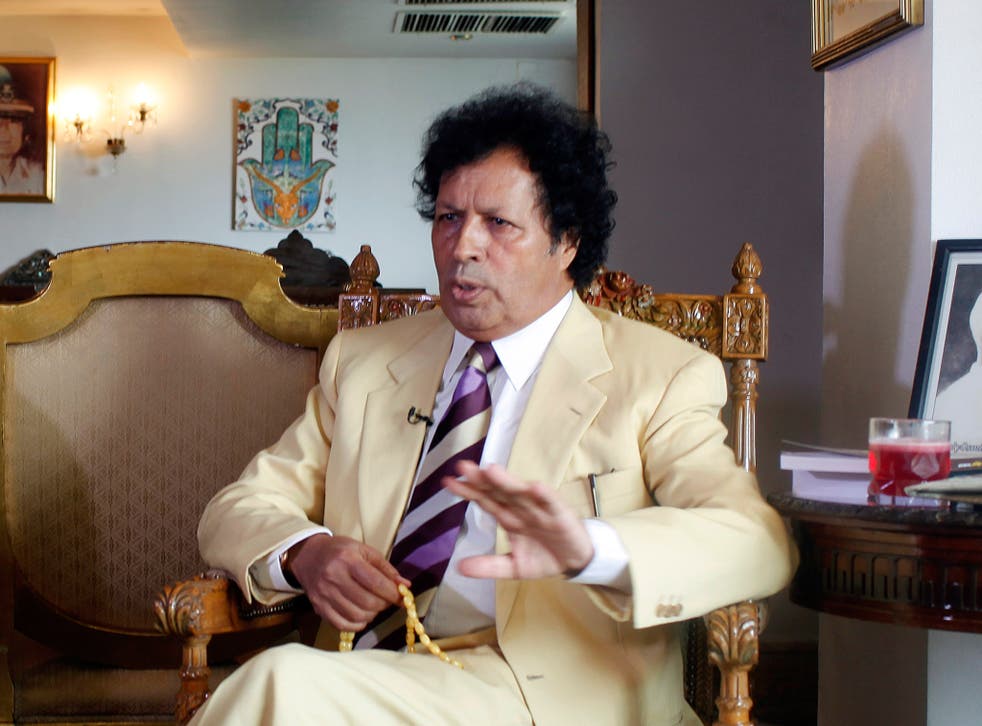 Colonel Gaddafi's cousin has warned of a "9/11 in Europe within two years", as fighters from the Islamic State join the tens of thousands of migrants crossing the Mediterranean to European shores.
Ahmed Gaddafi al-Dam, one of the late dictator's most trusted security officers, predicted at least half a million migrants would set sail from Libya to Europe this year as Isis gained a stronger foothold in the country.
"There are many terrorists among them, between 10 and 50 in every thousand," he told MailOnline. "They are going all throughout Europe. Within one year, two years, you will have another September 11."
While alarmist, his warning will chime inside the chambers of some Western governments. After January's murder of 21 Coptic Christians by Isis militants in Sirte, there is growing recognition of the threat an unstable Libya is posing the West in the fight against Isis.
Militants loyal to the extremist group have made gains in Libya in recent weeks, and are thought to be in control of three towns including Sirte.
Mr Gaddaf al-Dam also claims that militias loyal to ISIS in Libya are likely to be in possession of more than 6,000 barrels of uranium that were previously under the guard of the government's army in the desert outside the south-western town of Sabha. "The uranium I think they already have it, ISIS, because they control this territory," he said. "They are not stupid anymore. They know how to make money. They will try and sell it."
Power struggle: Isis areas gained and lost

Show all 1
The Gaddafi family has kept a low profile since the 2011 uprising in which the leader was killed, ending 42 years of one-man rule. Rival armed groups have since battled for power, pushing the internationally-recognised government from the capital and raising fears of a full-scale civil war.
The former security official was speaking from Cairo where he has since fled.
Register for free to continue reading
Registration is a free and easy way to support our truly independent journalism
By registering, you will also enjoy limited access to Premium articles, exclusive newsletters, commenting, and virtual events with our leading journalists
Already have an account? sign in
Register for free to continue reading
Registration is a free and easy way to support our truly independent journalism
By registering, you will also enjoy limited access to Premium articles, exclusive newsletters, commenting, and virtual events with our leading journalists
Already have an account? sign in
Join our new commenting forum
Join thought-provoking conversations, follow other Independent readers and see their replies