Iran and US rivalry worsens as pandemic ravages both nations
While in the past disasters have given countries an opportunity to come together, Washington and Tehran are trying to exploit the current crisis as a chance for leverage – with dangerous results. Borzou Daragahi reports.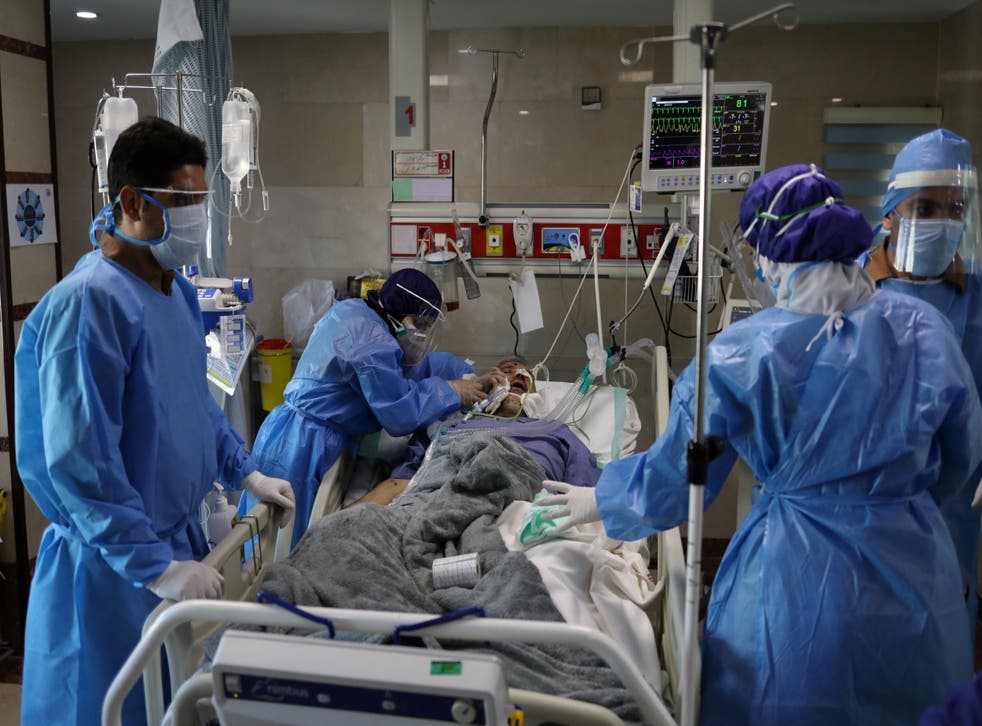 Security experts are warning that a once-in-a-century pandemic devastating both Iran and the United States has exacerbated rather than eased hostilities between the two countries, increasing the possibility of an armed conflict.
The outbreak of coronavirus has prompted unprecedented health and economic crises in both nations, sapping each of resources and manpower. Despite the disasters, both Washington and Tehran are escalating their years-long conflict. The US has upped sanctions and moved two battleship carrier groups into the Persian Gulf. Iran's allies in Iraq and Yemen have increased attacks on Americans and their regional allies.
"They both seem to be doing the same thing and perceive opportunity here," said Douglas London, a former CIA clandestine services official who now teaches at Georgetown University. "The leadership in both countries see a weakness they can leverage."
Join our new commenting forum
Join thought-provoking conversations, follow other Independent readers and see their replies