'Living in absolute despair': Coronavirus trapping domestic workers in virtual 'slavery'
Domestic workers are now trapped with their employers and often forced to work longer hours with little or no pay, Borzou Daragahi and Bel Trew report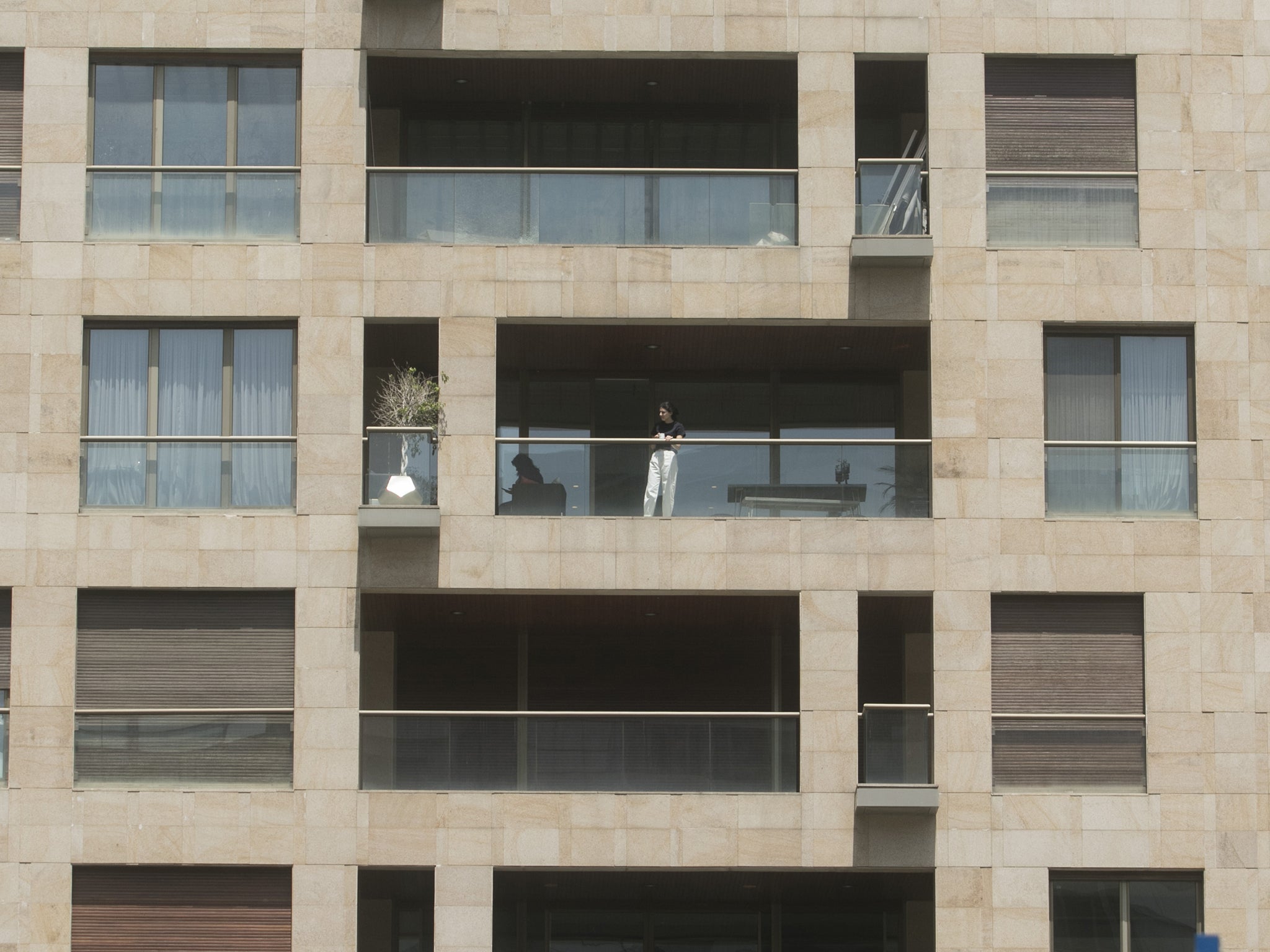 It was just a quick high-paying gig to tide her over for a few weeks until she could fly back to the Philippines in late March and return to her 12-year-old son. It sounded like a good deal: $900 (£725) a month, double Turkey's minimum wage, to care for and clean up after a rich family in the upscale Istanbul district of Zekeriyakoy.
But then the coronavirus pandemic struck and the 39-year-old domestic worker Lena's life turned into a nightmare. The family that hired her made her a veritable prisoner in their home, afraid that if she went outside, she'd bring back the pandemic – even though they regularly leave.
She's allowed only one meal a day, for fear any more contact with the outside world to procure provisions will increase the risks of contracting Covid-19.
Meanwhile, her visa to Turkey has expired and her flight home has been cancelled amid a general shutdown of civil aviation, leaving her stranded and trapped. As for the money she was promised, none of it has been paid; her employers claim it's too dangerous to visit a bank to withdraw the funds.
"It is almost two months since we are inside the house and not even windows are allowed to be open," she says in an interview conducted over WhatsApp. "If they order groceries online, they need to leave it outside for one week before we can bring it in. Then we need to wash it with bleach again. The green apples turn to black."
Already living precarious lives, the coronavirus pandemic has further imperilled hundreds of thousands of migrant labourers throughout the world. Advocacy groups monitoring the Middle East caution that the numbers of abuse complaints by domestic workers have multiplied in number and severity since the pandemic took hold.
"Because we are part of the informal economy, we have no rights," says Gulhan Benli, the head of an Istanbul association that seeks to protect domestic labourers. Usually, she says, her association gets maybe one call reporting an abuse a day. Now it's six or seven daily.
"Because of the crisis, families don't let them outside to get fresh air, because they are afraid of coronavirus," she says. "The workload gets larger. They have to cook more, clean more and have no time to rest. The families do whatever they want with the women."
Advocacy groups describe domestic labourers becoming sick for lack of medicine, being forced out of their home because they cannot pay rent, or even considering putting their children up for adoption because they afford to keep them.
In one of the most egregious abuses, someone in Lebanon earlier this month was attempting to "sell" a Nigerian domestic worker for $1,000 on a Facebook marketplace page, adding in the post a photograph of the woman's passport and residency papers. The Lebanese justice ministry intervened, and the woman was rescued.
"The crisis that has come about with Covid-19 has been exacerbating all the problems we're documenting," says Rothna Begum, a campaigner for migrant and domestic labourers at Human Rights Watch. "The lockdowns, quarantines and curfews essentially mean that domestic workers are trapped inside employers' homes, forced to work longer hours disinfecting homes, and vulnerable to physical and sexual abuse."
The wealthy monarchies of the Arabian Peninsula as well as some other Middle East countries operate under the abusive Kafala sponsorship system, making them vulnerable to exploitation because they cannot change jobs, leave the country or in some cases even retain hold of their passport without the permission of their employer.
With the lockdown in place all we can do is counsel endurance. They are quietly living in absolute despair
Many migrant domestic workers on live-in contracts are not getting paid as households struggle amid surging unemployment and inflation. With the coronavirus lockdown they cannot leave, and so often are being forced to work long hours without pay.
And with government offices, embassies, the airport and potential safehouses closed, even if they could escape there is literally nowhere for them to go.
In Lebanon, the country's estimated 250,000 domestic workers, who are often undocumented and struggling amid a sudden halt in income, face stiff fines if they are caught without proper papers.
As economies go into freefall, some employers are trying to offload domestic workers, in some cases literally dumping them by the sides of roads or "recouping" the cost of securing sponsorship papers by selling the labourers.
"It's actually slavery now, many cannot afford to eat," says administrator of This Is Lebanon, a website that shames abusive employers and gives support to domestic workers. "With the lockdown in place all we can do is counsel endurance. They are quietly living in absolute despair."
She shared audio the group received from one Nigerian woman who recorded her Lebanese employer sexually assaulting her, while she begs to be left alone. This Is Lebanon got in touch with the family to stop the harassment and improve her living conditions, but amid the lockdown it is impossible for the domestic worker to leave.
Banchi Yimer, part of Egna Legna Besidet, a charity focused on vulnerable Ethiopian domestic workers in Lebanon, say they have also registered a 50 per cent rise in the number of people in distress messaging them.
She says there has been a worrying spike in suicide attempts. Just two weeks ago a 22-year-old woman from Ethiopia drank bleach. "She was unpaid, undocumented, being physically and sexual assaulted and was barred from speaking to her family," Ms Yimer says.
Ms Begnum, of Human Rights Watch, described domestic labourers in the Arabian Peninsula stuck inside homes working for families of up to 20 people without a single day off.
"Families are not working and are not in school," she says. "[The domestic workers] are expected to be working around the clock. They get three to four hours of sleep."
Lena, the Phillipine national, says she feels trapped inside her employers' home taking care of their two children, aged three and six. "My job becomes double because kids don't go to school anymore," she says.
Though her employer doesn't bar her from talking to friends or her son back home, the demands of her job – which include constantly cleaning and changing sheets for fear they are infected with coronavirus – make it impossible. "I don't have even time to talk to my family," she says.
Join our commenting forum
Join thought-provoking conversations, follow other Independent readers and see their replies