Deadly al-Qa'ida plot to kidnap foreigners in Yemen is foiled by authorities
Jihadists planned to wear military uniform, blow up pipelines and take over ports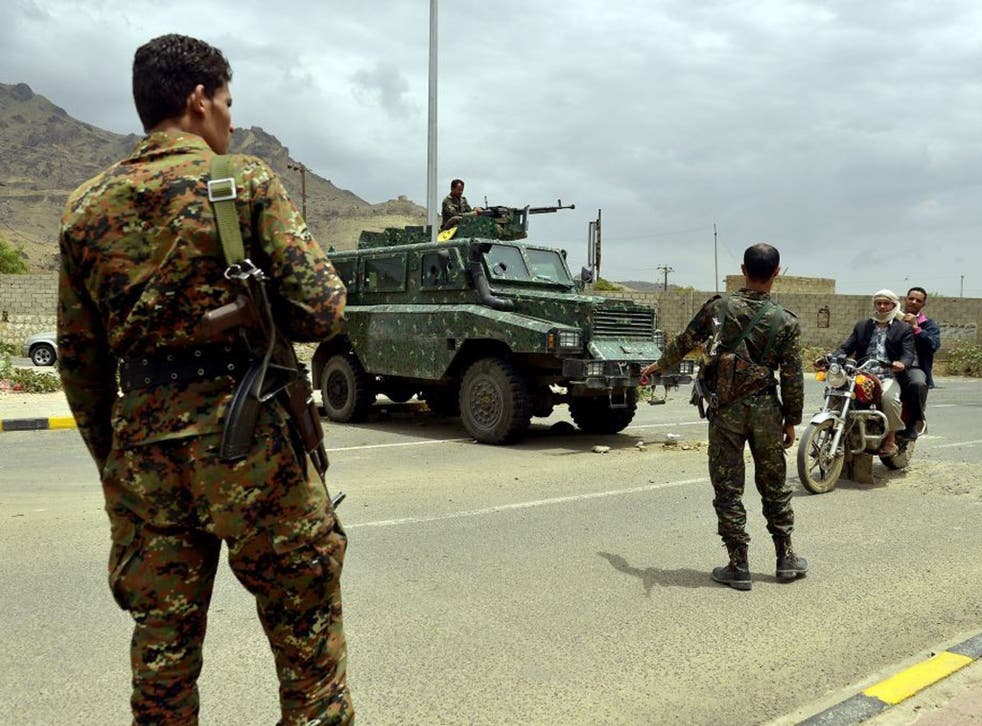 Al-Qa'ida fighters planned to blow up pipelines and take over ports in Yemen, executing or kidnapping foreigners working there and destroying vessels, according to officials in the country.
While a massive security operation had been under way focusing on Western embassies, teams of jihadists were preparing to storm strategic installations, emulating the attack on an Algerian gas plant earlier this year in which more than 80 people were killed, The Independent has learnt.
The Canadian run Mina al-Dhaba petroleum terminal on the Arabian Sea is said to have been one of the targets, with plans for gunmen disguised as soldiers to lead the operation. The attack on the Amenas complex in Algeria, supposedly planned by Mokhtar Belmokhtar, a senior al-Qa'ida commander in the Sahel region, was carried out by men in military uniform.
A second port was also in the Islamists' plan of attack, say officials, which was foiled by action on the ground by Yemeni forces and drone strikes by the Americans. About a dozen al-Qa'ida members have been killed in two days of air attacks, including Salah al-Jumati, who is said to have been one of the commanders in the intended assault, and Saleh al-Tays al-Waeli, described as an experienced operative.
Two towns of al-Mukallah, near Mina al-Dhaba, and Ghayl Bawazeer, were due to be attacked by the Islamists, claimed Yemeni officials, possibly as a diversion while the oil complexes were being occupied. Ghayl Bawazeer has experienced fierce clashes between Islamists and government troops recently.
There are no suggestions that Belmokhtar, who had been in part of the jihadist hierarchy in Mali before the French intervened in the former colony in January, played any part in the Yemen plot. American and British diplomats were evacuated from the country after the interception of communications in which Ayman al-Zawahiri, who became head of al-Qa'ida following the death of Osama bin Laden, asked Nasser al-Wuhayshi, who leads the networks Yemen branch, to "do something big".
As well as drone operations there has been a steady build up US presence off shore with three ships, the USS Kearsarge, USS San Antonio and USS Carter Hall, along with 5,200 members of a Navy-Marine Corps amphibious battle group. BBC's Newsnight reported that the Americans are readying special forces for possible land operations against al-Qa'ida in the Arabian Peninsula (Aqap) which has shown it is capable of plotting major attacks.
Both the US and UK have been involved in training Yemeni forces including soldiers, Ministry of Interior gendarmerie and coast guards. However, there are growing doubts about whether the country's forces would be able to cope by themselves in what al-Qa'ida has decided is a principal arena for global jihad.
Aqap has become a prolific source of attacks against Western targets, the origin of plots such as the "underpants bomb" to bring down a passenger jet, the despatch of explosive devices hidden in printers and the attempted assassination of the Saudi security chief, Prince Mohammed bin Nayef.
Today, Rajeh Badi, a spokesman for the Yemeni Prime Minister, Mohammed Salem Basindwa, confirmed that "dozens of fighters in army uniforms" had been poised to take over facilities. However, the government was critical of the withdrawal of foreign diplomats. It said in a statement: "Yemen has taken all necessary precautions to ensure the safety and security of foreign missions. While the government of Yemen appreciates foreign governments' concern for the safety of their citizens, the evacuation of embassy staff serves the interests of extremists."
Register for free to continue reading
Registration is a free and easy way to support our truly independent journalism
By registering, you will also enjoy limited access to Premium articles, exclusive newsletters, commenting, and virtual events with our leading journalists
Already have an account? sign in
Register for free to continue reading
Registration is a free and easy way to support our truly independent journalism
By registering, you will also enjoy limited access to Premium articles, exclusive newsletters, commenting, and virtual events with our leading journalists
Already have an account? sign in
Join our new commenting forum
Join thought-provoking conversations, follow other Independent readers and see their replies