Dean Carl Evans: British man killed fighting with Kurdish forces against Isis in Syria
The 22-year-old has been named as one of two Westerners killed fighting in Manbij province
Caroline Mortimer
Tuesday 02 August 2016 21:08 Comments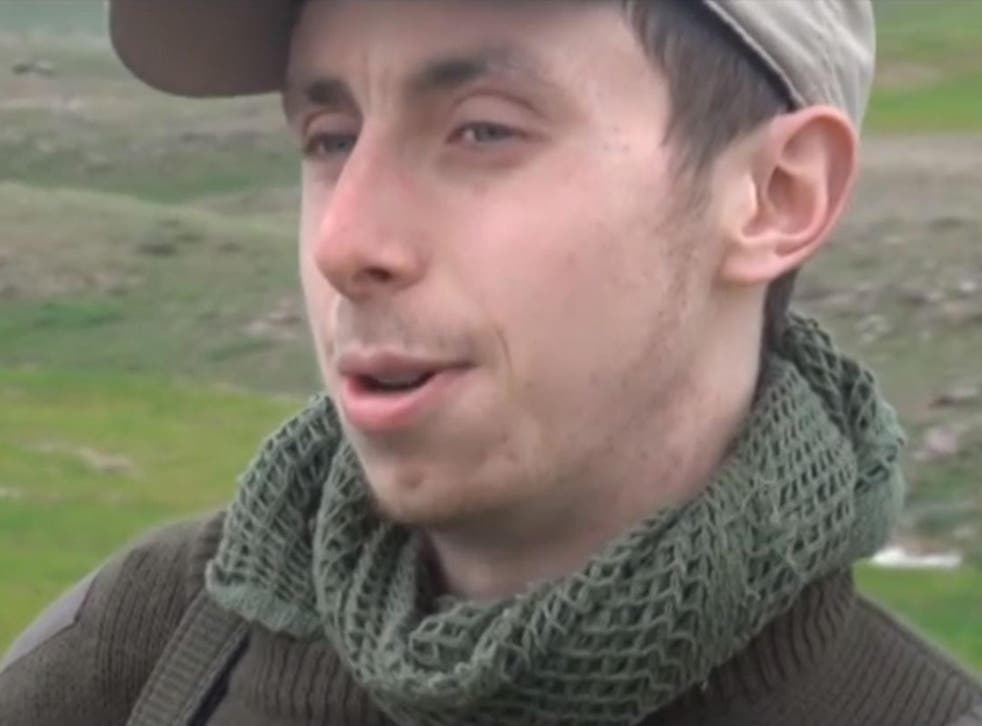 A British man believed to be fighting with Kurdish forces against Isis has been killed in northern Syria.
Dean Carl Evans from Reading was killed while fighting with the YPG on 21 July during an offensive to take back the city of Manbij from the terror group.
His death was confirmed by his father John Evans who told the Daily Telegraph he would be missed by family and friends.
In a tribute video on YouTube, the YPG called Mr Evans as a "martyr" who had "always fought without hesitation to protect the people of this region".
They said his blood would "irrigate the flowers of freedom and peace" in Syria.
The YPG, or People's Defence Units, is a Kurdish military force operating in Syria.
A Slovenian man, Martin Gruden, was also killed in the assault.
Mr Evans, 22, is one of several young men and women from Britain to join in the fight against the extremists after they seize control of vast swathes of Syria and Iraq and declared a "caliphate" in 2014.
In March 2015, Konstandinos Erik Scurfield was the first British person to be killed fighting the jihadists.
The coalition of anti-Isis forces, which have received help from US backed air strikes, have made rapid progress in recapturing Manbij from Isis - who have used the city in the past as a meeting point for foreign fighters travelling over the border from Turkey to join the group.
The Syria Democratic Forces (SDF) said on Sunday they have now wrested back control of 70 per cent of the city after pushing the militants back into the old quarter of the city.
Inside Isis secret tunnels

Show all 7
Manbij is in the northern Aleppo province which is currently the subject of a fierce battle for control by the other actors in Syria's five year civil war.
Rebels are still struggling to hold onto their corner of Aleppo city as the army continues to lay siege and recently cut off a major road supplying areas still under their control.
Additional reporting by Reuters
Register for free to continue reading
Registration is a free and easy way to support our truly independent journalism
By registering, you will also enjoy limited access to Premium articles, exclusive newsletters, commenting, and virtual events with our leading journalists
Already have an account? sign in
Join our new commenting forum
Join thought-provoking conversations, follow other Independent readers and see their replies