At least 20 killed in blast outside Afghanistan's Supreme Court
Suicide bomb follows last month's twin attacks near parliamentary offices in Kabul which killed approximately 30 people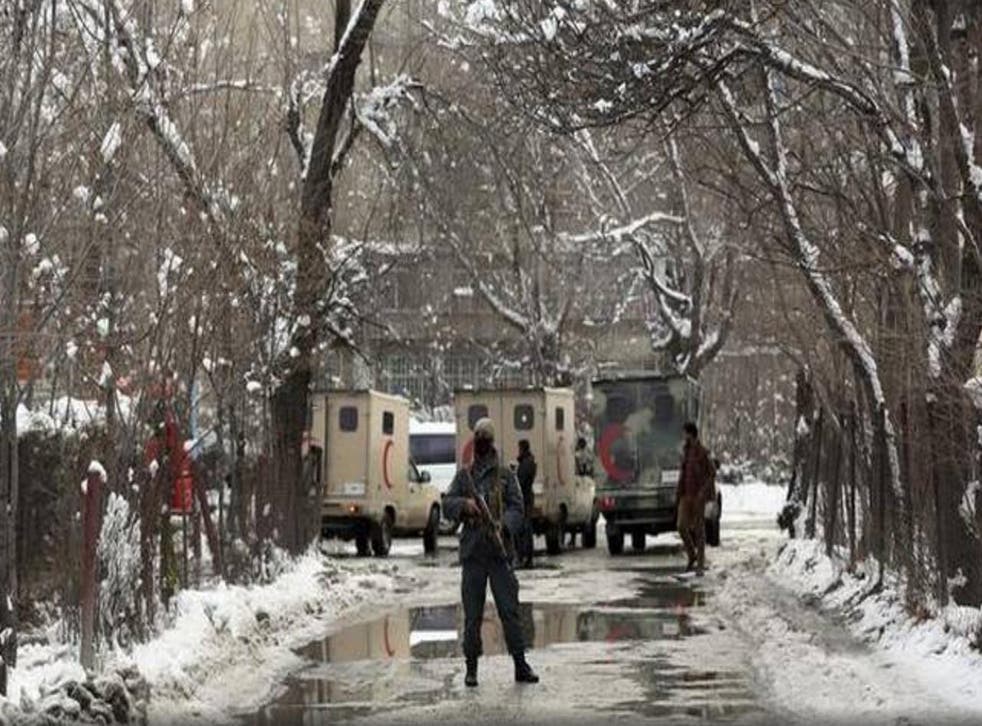 At least 20 people have been killed in a suicide bomb blast outside Afghanistan's Supreme Court in central Kabul, officials have said.
At least 48 more were wounded in the explosion near a side door to the building used by employees leaving work at the end of the day, Interior Ministry deputy spokesperson Najib Danish said on Tuesday.
The attacker approached on foot, detonating a vest rigged with explosives.
"When I heard a bang I rushed toward the Supreme Court's parking lot to find my brother who works there," witness Dad Khuda told Reuters, adding he had found his brother alive.
"Unfortunately, several people were killed and wounded."
A Reuters reporter at the scene said splashes of blood could be seen on the snowy street as several ambulances removed people from the area and police shut down surrounding roads.
Also on Tuesday, a roadside bomb in western Farah province killed the region's top police official Abdul Khaliq on his way home from a mosque, an attack immediately claimed by the Taliban.
It is not yet clear who was responsible for the Kabul attack, but twin bombings in the same area last month which killed around 30 people and injured 70 were also claimed by the Taliban.
Kabul residents feel unsafe despite heavy security
Extremists have attacked the top court and its employees in the past, as well as court buildings in other provinces.
2017's attacks come after a period of relative calm in Afghanistan's capital despite the years of Taliban insurgency aimed at overthrowing the government and removing foreign soldiers from Afghan soil, as well as more recent attacks by Isis.
Last year was the deadliest year on record for civilian casualties since 2001, with 3,498 recorded deaths, the UN says.
An investigation into Tuesday's Kabul attack is underway, the Interior Ministry said.
Join our new commenting forum
Join thought-provoking conversations, follow other Independent readers and see their replies