Trump's Washington DC hotel received $270,000 from Saudi Arabia
Mr Trump recently visited the Middle Eastern Kingdom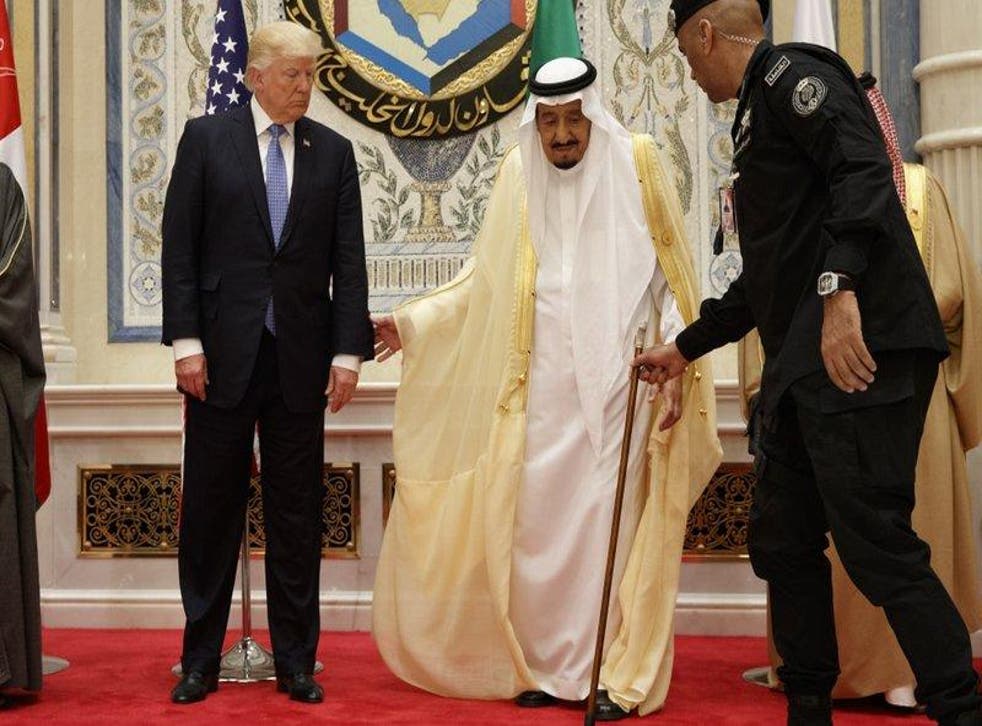 Donald Trump's flagship hotel in the nation's capital has received more than $270,000 in payments from a lobbying firm tried to Saudi Arabia, as the country seeks to overturn a US anti-terrorism law.
Newly filed lobbying reports reveal that the Trump International Hotel, located barely a stone's throw from the White House, received the money from Qorvis MSLGroup. The payments were for hotel rooms and catering services for dozens of US veterans who the lobbying firm retained as part of a campaign to influence politicians.
The Daily Caller said disclosures filed with US Justice Department under the Foreign Agents Registration Act, show that Qorvis MSLGroup paid $190,272 to Trump International for lodging expenses, $78,204 for catering, and $1,568 for parking.
Saudi Arabia cuts ties with Qatar over terror links
The website said the payments were just part of a huge effort by the Saudi authorities to lobby against the Justice Against Sponsors of Terrorism Act, or JASTA.
Last year, over repeated opposition from Barack Obama's government, the US Congress passed a bill that would allow families of the victims of the September 11 attacks to sue Saudi Arabia for any alleged role in the plot.
World news in pictures

Show all 50
A total of 15 of the hijackers who targeted New York and Washington were Saudi citizens, though the country has denied any such role in the events and has threatened to hit back financially at any prosecutions. It is lobbying to ease the law's provisions.
In a statement issued by the Trump Organisation, officials said they would donate any profits from the transactions at the end of the year.
Critics of Mr Trump's refusal to establish a blind trust for his economic assets, believe the disclosure of Saudi spending will spark fresh debate about his decision retain ownership of his real-estate and branding empire.
Last month, Mr Trump visited Saudi Arabia, the first stop on the first foreign trip of his presidency, where he delivered a keynote address to representatives of more than 50 nations in which he spoke of the need to confront terrorism.
Before he took office, Mr Trump pledged to donate foreign profits from his hotels to the US Treasury. However, reports say the Trump Organisation is not trying to comprehensively identify all foreign profits to its hotel business, according to a company policy document recently provided to the House Oversight Committee.
"To fully and completely identify all patronage at our properties by customer type is impractical in the service industry and putting forth a policy that requires all guests to identify themselves would impede upon personal privacy and diminish the guest experience of our brand," the Trump Organisation's document said.
Join our new commenting forum
Join thought-provoking conversations, follow other Independent readers and see their replies