Donald Trump admits Iran is complying with nuclear deal
White House insists that Tehran will face consequences for breaching 'spirit' of 2015 agreement reached under Barack Obama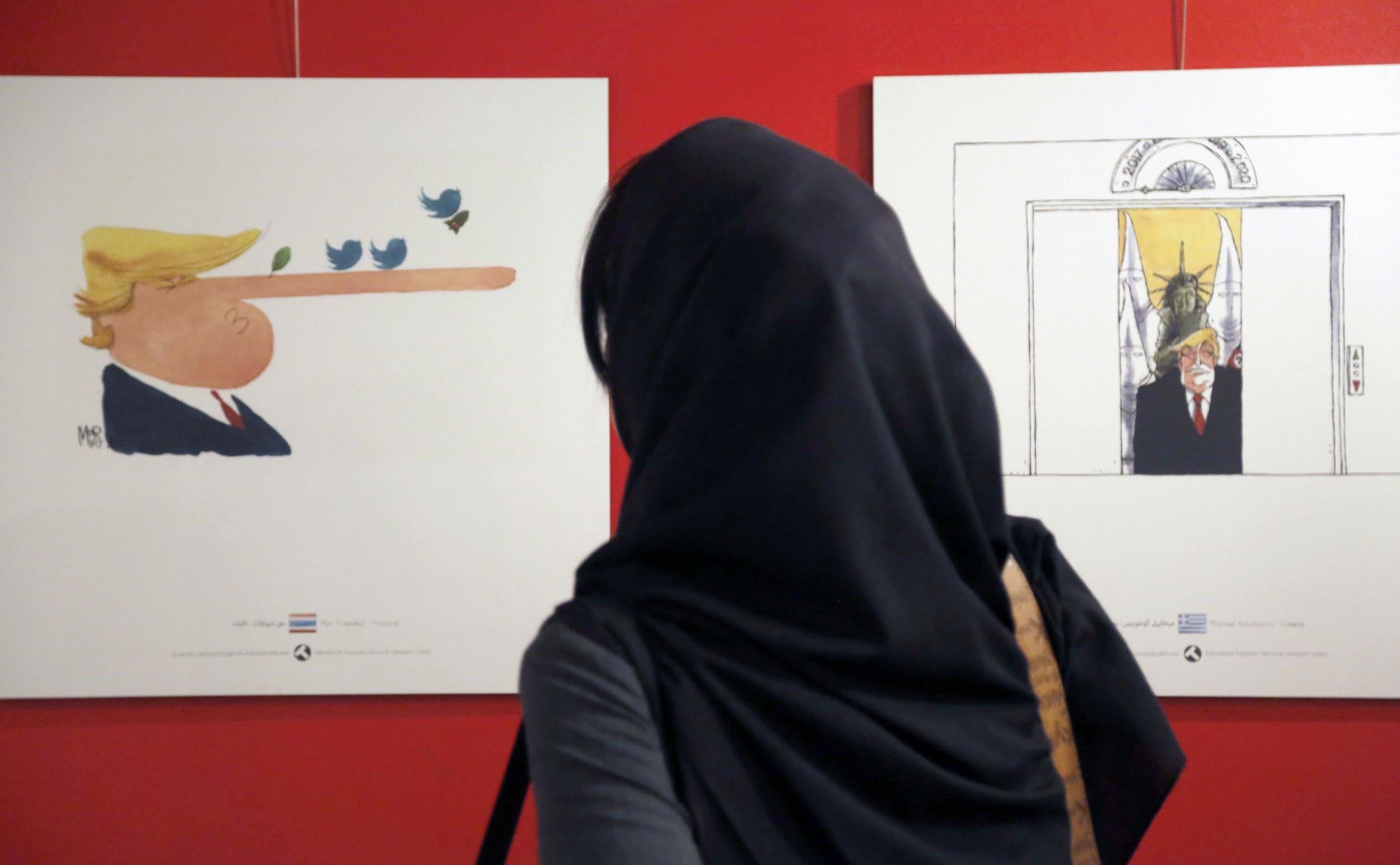 US President Donald Trump's administration has delayed a decision on whether to scrap the historic 2015 nuclear deal with Iran, acknowledging that the country is complying with its terms.
Officials told Congress on Monday that despite Mr Trump's order for sanctions relief to be reviewed in April, interagency findings show that Tehran is following the agreed curbs to its nuclear programme.
The president's campaign trail proposal to scrap the nuclear deal altogether - which lifted the international sanctions which have crippled Iran's economy - was widely criticised for endangering an agreement which former Secretary of State John Kerry said "made the world a safer place."
What happened when US officials were asked why they criticised Iran but not Saudi Arabia
The certification of Iran's compliance, which must be sent to Congress every 90 days, is now the second issued by the Trump administration.
However, Mr Trump, Secretary of State Rex Tillerson and "the entire administration judge that Iran is unquestionably in default of the spirit" of the agreement, one official said, hinting that the US may seek to ratchet up the pressure on Tehran in other ways.
Washington will work with international allies to address flaws in the existing deal such as expiration dates on nuclear restrictions, and consider fresh sanctions over non-nuclear activity, such as the testing earlier this year of ballistic missiles, officials said.
Iran's 'Trumpism' contest
Show all 10
The US also maintains a separate sanctions list unrelated to nuclear issues which includes terrorism-related offences, human rights abuses, and penalties for support of Syrian President Bashar al-Assad's government.
Mr Trump's administration announced the decision just hours before the midnight Tuesday deadline for notifying Congress.
"We receive contradictory signals," Iranian Foreign Minister Mohammad Javad Zarif said Monday, before the decision was announced. "So we don't know which one to interpret in what way."
While Monday's decision to let the status quo stand was expected, the president has not laid out a broader Iran policy, creating a tri-monthly headache in which the White House must decide whether to either support the UN-brokered agreement or claim Iran is breaching it.
Relations between Tehran and Washington have soured quickly since Donald Trump took office.
The new president immediately set about imposing new financial penalties on individuals related to terror-related offences, and imposed a travel ban for citizens of Iran and six other Muslim countries, which has since become the subject of intense legal battles.
Join our commenting forum
Join thought-provoking conversations, follow other Independent readers and see their replies