Iran's Supreme Leader Ayatollah Khamenei says Donald Trump is showing 'the real face of America'
Iranians will take to the streets on Friday in government-approved protest against President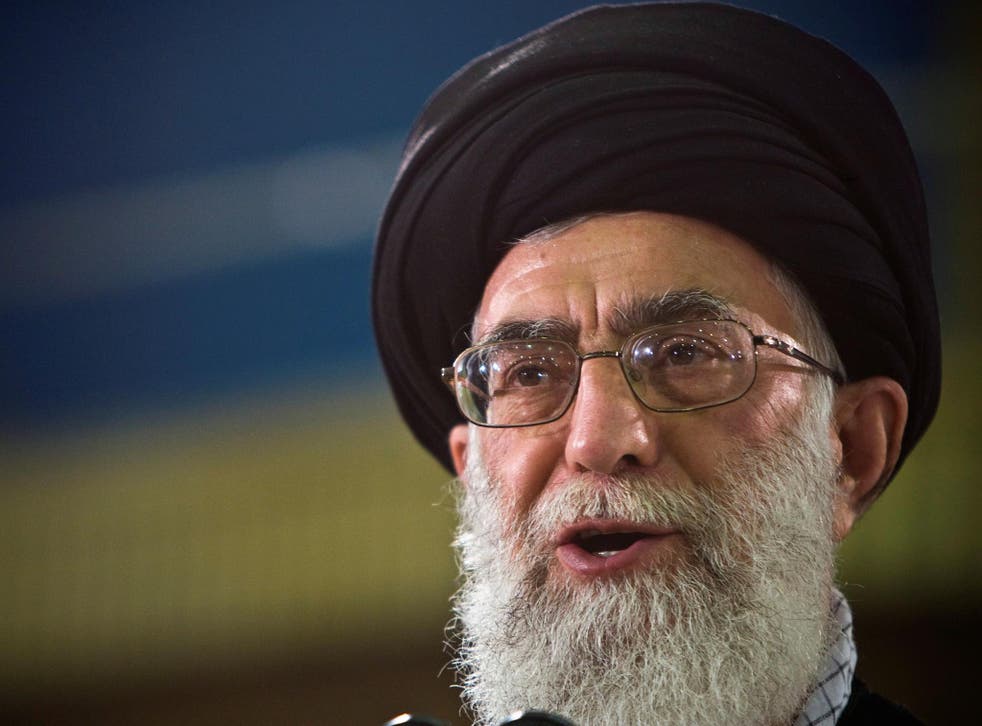 Iran's Supreme Leader has said Donald Trump is showing the "real face" of America amid worsening tensions between the two countries.
Ayatollah Ali Khameni claimed Iranians would demonstrate on Friday to "show others what kind of stance the nation of Iran takes when threatened".
"Trump says fear me! No," he added. "We actually thank this new President.
"We thank him, because he made it easier for us to reveal the real face of the United States.
Michael Flynn: We're officially putting Iran on notice
"What we have been saying, for over thirty years, about political, economic, moral, and social corruption within the US ruling establishment, he came out and exposed during the election campaigns and after the elections.
"Now, with everything he is doing - handcuffing a child as young as five at an airport - he is showing the reality of American human rights."
The President has sparked anger in Tehran following a series of Twitter tirades following its test launch of a ballistic missile
Iranian leaders claimed the move, which sparked international concern, did not violate the terms of the landmark deal struck with world powers in 2015 to constrain its nuclear capabilities.
Mr Trump has repeatedly voiced his opposition to the agreement and said Iran was "playing with fire", writing on Twitter: "They don't appreciate how "kind" President Obama was to them. Not me!"
Ayatollah Khamenei replied by calling Barack Obama the President who "imposed paralysing sanctions" on Iran, adding: "Should we thank him for Isis, the ongoing wars in Iraq and Syria, or the blatant support for the 2009 sedition?"
New York protests against Iran nuclear deal

Show all 10
Mr Trump claimed the country had been "put on notice", with reports his administration is preparing to levy new sanctions against Iranian citizens and government agencies.
Many sanctions on Iran that had been imposed in response to its nuclear programme were lifted in the final years of the Obama administration as part of the nuclear deal, although the US maintains its own sanctions separately from the agreement.
As part of the final negotiations, Iran agreed to an eight-year extension of a UN ban on ballistic missile development – a prohibition its military has regularly flouted over the past 18 months.
Mr Trump and his aides have also issued cryptic warnings about potential retaliation against Tehran for supporting Houthi rebels in Yemen, who claimed a successful missile strike against a warship belonging to a Saudi-led coalition fighting to reinstall Yemen's internationally recognised government.
Iran has sent fighters into Syria to fight for Bashar al-Assad's regime, which is opposed by the US, while it is also backing militias fighting Isis and therefore in alliance with American forces in Iraq.
Join our new commenting forum
Join thought-provoking conversations, follow other Independent readers and see their replies