Donald Trump presidency could 'lead to a world war' Iran's defence minister warns
'Such a war would mean the destruction of the Zionist regime,' threatens military head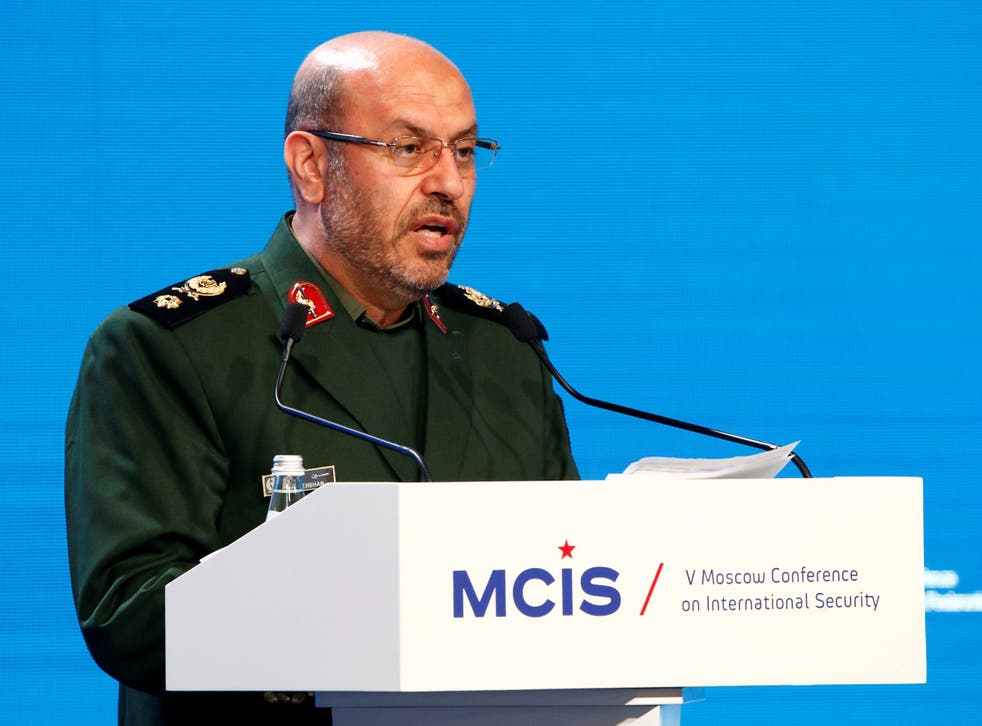 Donald Trump's presidency "could lead to a world war" and bring about the destruction of Israel, Iran's defence minister has warned.
The Republican's election victory has raised the possibility of the US withdrawing from a nuclear deal struck in 2015 with Iran to prevent Tehran from developing atomic weapons.
The US along with the five permanent members of the United Nations Security Council, including the UK, Russia, France, ratified the accord.
But during his election campaign the property billionaire vowed he would rip it "to shreds", calling it "the worst deal ever negotiated".
But Iran's defence minister Hossein Dehghan said that even though the US President-elect was a businessman, his assistants "may map a different path for him, and this has led to unease, particularly among Persian Gulf countries."
According to the Mehr news agency, he he told a security conference in Tehran: "Considering Trump's character and that he measures the cost of everything in dollars, it does not seem likely that he would take strong action against our country. Enemies may want to impose a war on us based on false calculations and only taking into consideration their material capabilities."
He added: "Such a war would mean the destruction of the Zionist regime [Israel] and will engulf the whole region and could lead to a world war."
"Among other consequences of the war, would be the destruction of the city-states on the southern shore of the Persian Gulf, because they lack popular support," Mr Dehghan added, referring to small Western-allied Gulf states such as the United Arab Emirates, Bahrain and Qatar.
World news in pictures

Show all 50
Iran and most these states are on opposite sides in the multiple conflicts in the region. The country is a key ally of President Bashar al-Assad in Syria's civil war and of the Houthi movement fighting a Saudi-led coalition in Yemen.
Relations between the Shia Muslim-majority nation and Israel became hostile in the 1990s, shortly after the collapse of the Soviet Union.
The defence minister's remarks come after Israeli Prime Minister Benjamin Netanyahu said earlier this week that he would work with Mr Trump to dismantle the Iranian nuclear deal.
The historic accord faced further problems when Iran's President Hassan Rouhani on Tuesday ordered the head of the country's Atomic Energy Organisation to start to develop nuclear-powered ships in response to the extension of US Sanctions against the country.
Join our new commenting forum
Join thought-provoking conversations, follow other Independent readers and see their replies