Dr Naser bin Ghaith: UAE economist who criticised government disappears after arrest
Activist claims family members of the nation's disappeared are warned that if they do not stop complaining they too will be interrogated, that they may lose a job or more ominously it will go badly for their loved one in detention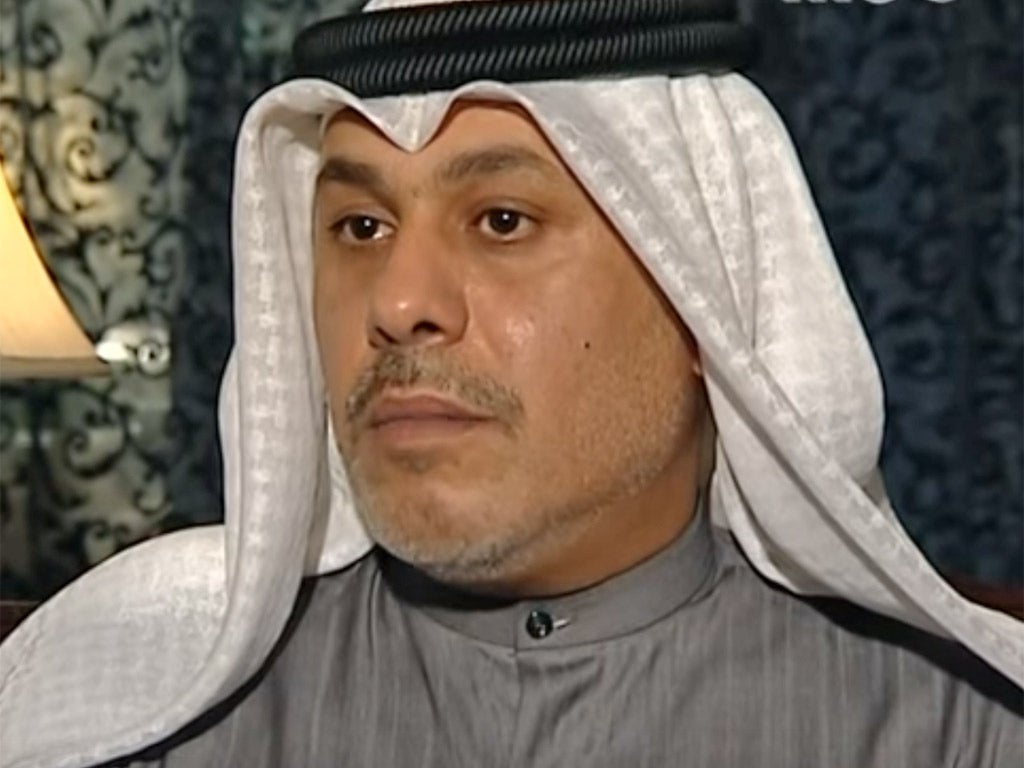 When plain-clothes security officers arrested prominent Emirati economist, Dr Naser bin Ghaith, in Abu Dhabi they drove him to his home in Dubai which was then searched. He was bundled back into a car. That was the last time he was seen by his family.
Nearly three months later they still have no idea where he was taken, why he was arrested and what charges he may be facing. They are terrified of speaking to the press or raising his case with the authorities. There has been no official comment about his arrest. The authorities have not even confirmed that he has been arrested. Dr Bin Ghaith has joined the ranks of the UAE's disappeared.
Speaking in Dubai, the Emirati activist Ahmed Mansoor told The Independent that "there are hundreds of others" who have similarly disappeared. "The authorities tell the family 'Don't worry, it will only be a matter of days, he will call you'." But the days turn into weeks and sometimes months before a call comes.
Mr Mansoor said the families are warned not to talk to the media or approach human rights organisations. "Fear is the dominant factor when it comes to speaking about someone taken by the security authorities," he said. He claimed that family members are warned that if they do not stop complaining they too will be interrogated, that they may lose a job or more ominously it will go badly for their loved one in detention.
Human rights advocates and released prisoners allege that often those detained in secret prisons in the UAE are subjected to torture in order to extract a false confession. They claim that prisoners are moved to an ordinary jail once the signs of torture have healed. It is only then their families and lawyers can see them. Authorities in the UAE deny this.
Mr Mansoor knows the man he affectionately calls Dr Naser well. He describes him as "a man of standing, very well respected in the community". He says the economist is a religiously observant person but "very rational". His economic commentaries in the Emirati media were often critical of government policy but he also supported initiatives such as the reduction of the energy subsidy. "He is a strong personality, quite determined, and does not go with the flow."
World news in pictures
Show all 50
Mr Mansoor first met him in prison in 2011. The two along with three others, called the UAE Five, had been arrested in April of that year for calling for economic, political and social reform. "I said: 'Dr Naser why are you here? I am really shocked that you are in prison', and he laughed and said, 'And you? You are twice as poor as you were,'" a reference to a blog Mr Mansoor wrote called Just a Poor Emirati Guy. He said that in court Dr Bin Ghaith was passionate in arguing for their rights: "He would not let anything go. He said to the judge, 'Open the doors, let the people come, the hearing should be public. Give us our rights.'"
The two led the group in a hunger strike in protest against the trial being conducted behind closed doors. On 27 November 2011, Mr Mansoor received a three-year sentence, Dr Bin Ghaith and the others were jailed for two years for insulting the leadership of the UAE. The next day, as outrage grew, they were granted a presidential pardon.
On his release, the defiant Dr Bin Ghaith called the trial "a sad moment for our homeland, a beginning of a police state that has tarnished the image of the UAE forever". Mr Mansoor said that the government of the UAE is no longer bothered by international pressure and condemnation from human rights organisations. Asked what he expects Dr Bin Ghaith is doing while in detention, Mr Mansoor replied: "From what I know of him he will be on hunger strike. He is a person who takes hard decisions and implements them immediately."
Join our commenting forum
Join thought-provoking conversations, follow other Independent readers and see their replies