Dubai police get $550,000 Lamborghini squad car that can hit 60mph in under three seconds and has a top-speed of 217mph
In a city of boundless bling even the police are now in on the act with the 700-hp vehicle that can do 0-60 in a staggering three seconds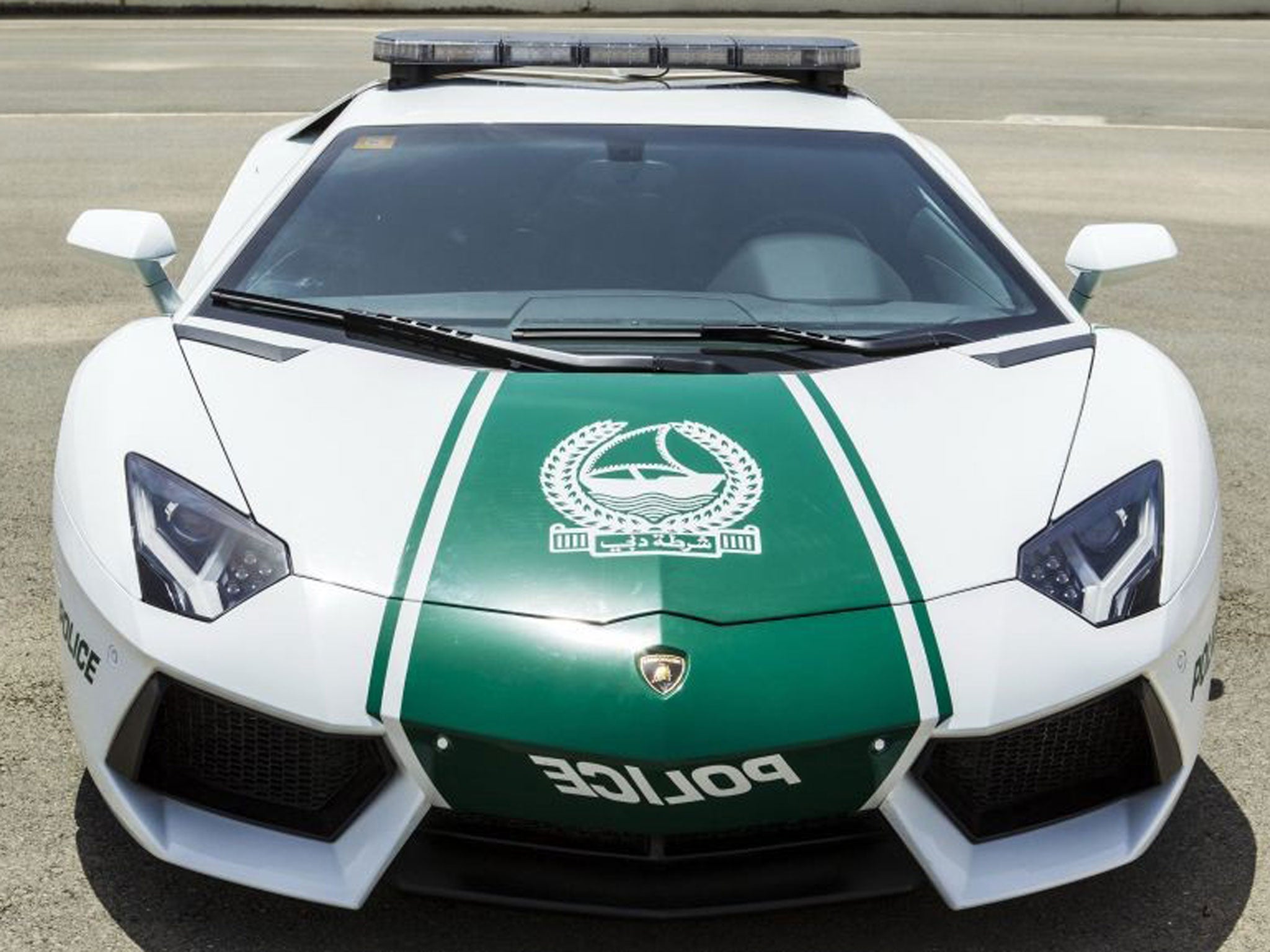 The Dubai police force has unveiled what is thought to be the world's most expensive patrol car - a specially modified $550,000 (£359,000) Lamborghini Aventador, capable of speeds up to 217mph.
In a city of boundless bling even the police are now in on the act with the 700-hp vehicle that can do 0-60 in a staggering three seconds.
The sports car, painted in green-and-white colors of the Dubai force, will not likely be roaring after law breakers.
Instead, it will be mostly dispatched to tourist areas to show — in the words of deputy police director, Gen. Khamis Matter al-Muzaina — "how classy Dubai is."
Local media reports said the Italian-made Lamborghini Aventador is the crown jewel of a wider upgrade in Dubai police wheels.
The force also is adding some American muscle car Camaros.
Dubai is seeking to show how it has rebounded from its debt crisis with brash plans that include the world's largest Ferris wheel and a satellite city named after the city-state's ruler.
Lamborghini launched the car this year to celebrate its 50th anniversary and has already sold out of the marque, with several of the vehicles being sold to Britain according to reports.
Should Dubai thieves be intent on being quicker off the mark than their police pursuers an investment in an Ariel Atom V8 or a Bugatti Veyron Super Sport would be necessary, both vehicles are capable of 0-60 speeds of 2.5 seconds or lower.
Join our commenting forum
Join thought-provoking conversations, follow other Independent readers and see their replies