Dubai prince Instagrams stunning video of world's tallest building
Hamdan bin Mohammed al-Maktoum has millions of followers on social media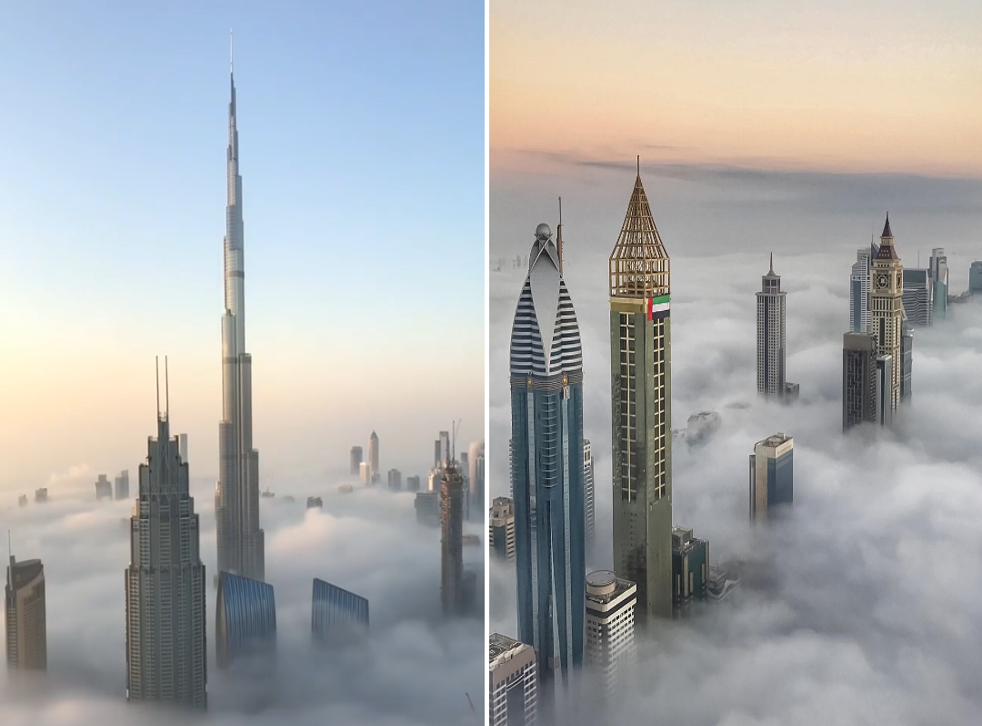 The Crown Prince of Dubai has posted stunning footage of the world's tallest building looming out of a sea of fog.
Hamdan bin Mohammed al-Maktoum shared the clip of the Burj Khalifa on his Instagram account from the top of a neighbouring skyscraper.
The royal, who has millions of followers on his social media accounts, captioned the video: "A world of opportunities lie beneath."
Fog shrouded the United Arab Emirates earlier this week, with poor visibility causing numerous flight delays.
In July, images posted by the prince of the Dubai royal family taking the London Underground went viral.
Prince al-Maktoum was pictured sitting alongside his father Sheikh Mohammed bin Rashid, the ruler of Dubai.
Popularly known as Fazza, the prince graduated from the Royal Military Academy in Sandhurst and studied at the London School of Economics.
Register for free to continue reading
Registration is a free and easy way to support our truly independent journalism
By registering, you will also enjoy limited access to Premium articles, exclusive newsletters, commenting, and virtual events with our leading journalists
Already have an account? sign in
Register for free to continue reading
Registration is a free and easy way to support our truly independent journalism
By registering, you will also enjoy limited access to Premium articles, exclusive newsletters, commenting, and virtual events with our leading journalists
Already have an account? sign in
Join our new commenting forum
Join thought-provoking conversations, follow other Independent readers and see their replies