Dubai tower fire was an accident, say police
An investigation has been opened into the cause of the blaze
Adam Schreck
Sunday 22 February 2015 01:00 Comments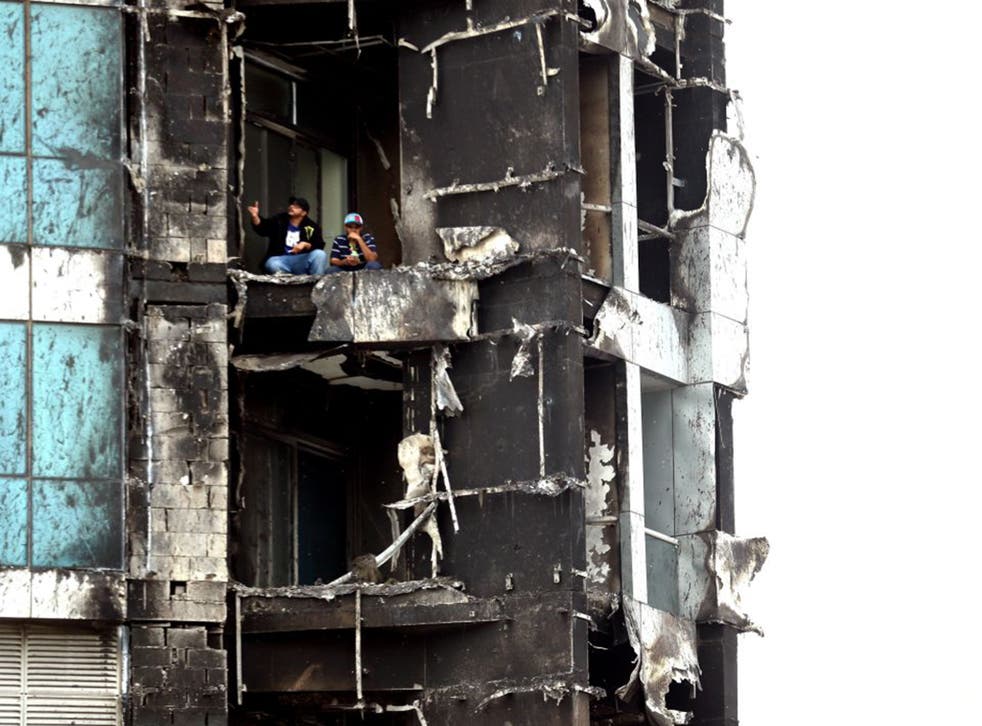 Police in Dubai have said that there is no suspicion that a fire that swept through one of the world's tallest residential buildings was a deliberate criminal act.
An investigation has been opened into the cause of the blaze at the Torch, which sent hundreds of residents out into the streets as flames raged several storeys high.
Dubai's police chief, Major General Khamis Mattar al-Mazeina, said in a statement that firefighters put out the blaze after several hours yesterday morning before it caused serious damage.
Resident R J Morlock, 33, of Houston, Texas, said: "I was really surprised [the fire crews] got it under control pretty quickly. It looked like it was going to go up."
Dubai skyscraper fire: In pictures

Show all 8
High winds from a sandstorm whipped through the area, fanning the flames, and debris from the fire cluttered nearby streets. Several balconies were damaged, and a number of people who sustained minor injuries were treated by ambulance crews at the scene. Investigators were examining the scene, but there are no indications of foul play, Maj Gen al-Mazeina said.
The building rises more than 1,082ft and contains more than 600 flats. The fire was believed to have started around the 50th floor.
Kingfield Owner Association Management Services, which looks after the building, is arranging temporary shelter. The Torch opened in 2011. In a statement yesterday, its developer, Select Group, said more than 1,000 people were evacuated from the building and some were later being let back in. (AP)
Register for free to continue reading
Registration is a free and easy way to support our truly independent journalism
By registering, you will also enjoy limited access to Premium articles, exclusive newsletters, commenting, and virtual events with our leading journalists
Already have an account? sign in
Join our new commenting forum
Join thought-provoking conversations, follow other Independent readers and see their replies