Ancient village that predates pharaohs discovered in Egypt
'Analysing the biological material that has been discovered will present us with a clearer view of the first communities that settled in the Delta'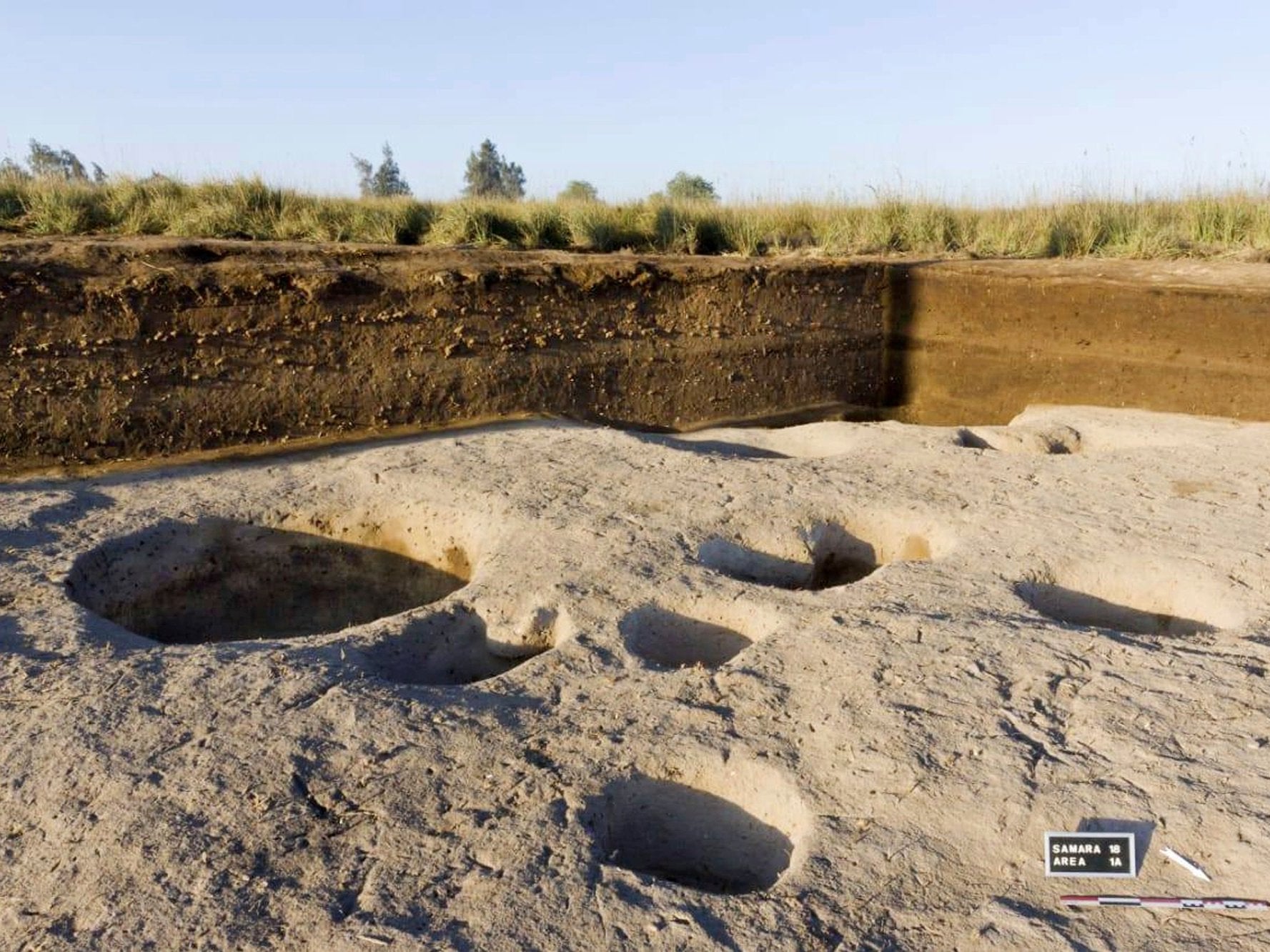 One of the oldest-known villages in the Nile Delta, dating back to the Neolithic era, has been discovered in Egypt.
Chief archaeologist Frederic Gio said his joint Egyptian and French mission found silos containing animal bones and food, as well as pottery and stone tools, in the fertile Tell al-Samara, in the northern province of El-Dakahlia, around 90 miles north of Cairo.
It indicated human habitation as early as 5,000 BC, some 2,500 years before the Giza pyramids were built, Egypt's antiquities ministry said.
"Analysing the biological material that has been discovered will present us with a clearer view of the first communities that settled in the Delta and the origins of agriculture and farming in Egypt," said Nadia Khedr, a ministry official responsible for Egyptian, Greek and Roman antiquities on the Mediterranean.
Rain-based Neolithic farming may hold vital clues to a technological leap that led to irrigation-based farming along the Nile.
By recovering organic material from the site, scientists will be able to put together the different ways in which prehistoric societies lived in the Nile delta.
Egypt has been stressing its archaeological discoveries in recent years in a bid to revive its tourism industry after the destabilisation which followed the 2011 uprising.
Black sarcophagus found in Egypt is finally opened
Show all 4
Earlier this year Egyptian archaeologists said they had discovered a 4,400-year-old tomb near the pyramids outside Cairo.
The antiquities ministry said it was likely to have belonged to a high-ranking official known as Hetpet during the Fifth Dynasty of Egypt.
It included wall paintings depicting Hetpet observing different hunting and fishing scenes.
Agencies contributed to this report
Join our commenting forum
Join thought-provoking conversations, follow other Independent readers and see their replies