Egypt to try nearly 300 Isis suspects over plot to assassinate President Sisi and Saudi prince
As many as 134 suspects are still on the run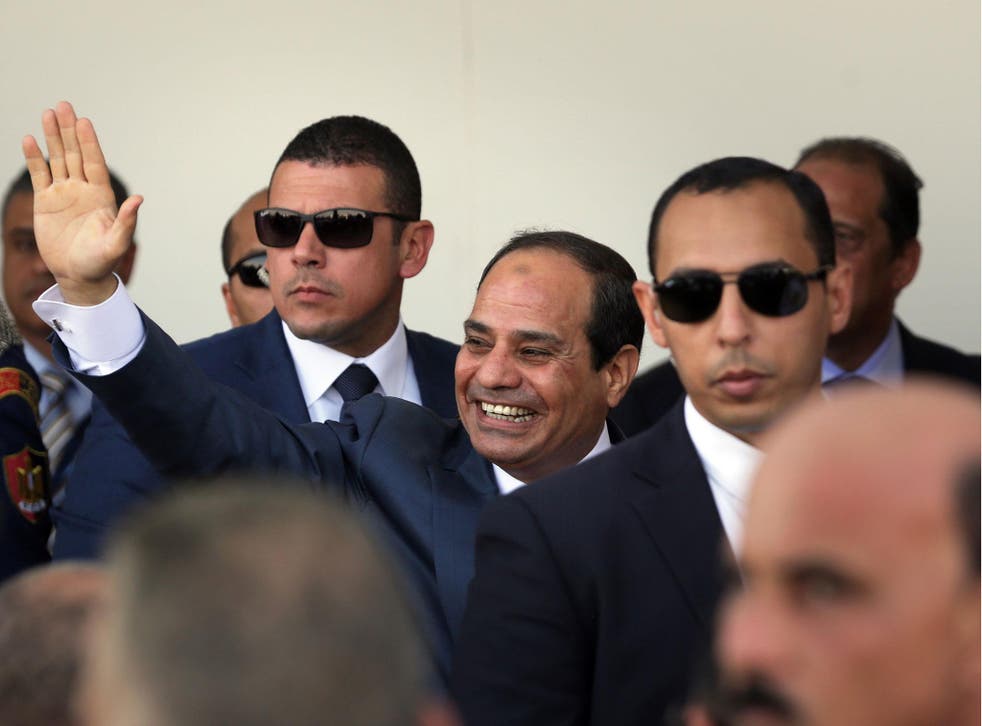 Egypt will try nearly 300 Isis suspects over plots to assassinate President Abdel Fattah al-Sisi and the Saudi crown prince.
All 292 suspects, including 151 already in custody, were referred to a military court for alleged membership of the "Sinai State," the local affiliate of Isis.
The suspects are alleged to have been part of 22 cells and been involved in 19 attack plots, which included two plots to kill Mr Sisi — one while he was on a pilgrimage to Saudi Arabia and another while he was in Cairo — a prosecution official said.
They also allegedly planned to assassinate Saudi Crown Prince Mohammed bin Nayef and five Egyptian judges.
Timeline: The emergence of Isis

Show all 40
The suspects were questioned about the accusations against them and 66 confessed during an investigation which lasted more than a year, the official said.
Those who planned the assassination attempts were dismissed police officers who adhere to jihadist ideology, the official added.
No further details about the plots were given.
Of the 292 suspects, 151 are in custody, seven are out on bail and the rest are on the run.
Kurds capture Isis fighter
The prosecution also accuses the suspects of attacking army and police checkpoints and bases in the Sinai, and of responsibility for a February 2014 attack on a bus carrying South Korean tourists in the south Sinai tourist resort of Taba that killed three holidaymakers.
Suspects in security and terrorism-related cases are often sent to the military courts in Egypt, but human rights activists say the military judiciary is not fit to try civilians.
The army has been battling an Islamist insurgency in northern Sinai, which escalated after the military overthrew Islamist president Mohammed Morsi in 2013.
Egypt's government says hundreds of police and soldiers have died in the attacks, which have also hit Cairo and the Nile Delta.
Most of the attacks have been claimed by the Egyptian Isis affiliate, which also claimed to have bombed a Russian plane over Sinai in October 2015, killing all 224 people on board.
Join our new commenting forum
Join thought-provoking conversations, follow other Independent readers and see their replies