Egypt sentences four Christian teenagers for contempt of Islam
Egypt has witnessed a surge in blasphemy charges in recent months
Samuel Osborne
Thursday 25 February 2016 15:21 Comments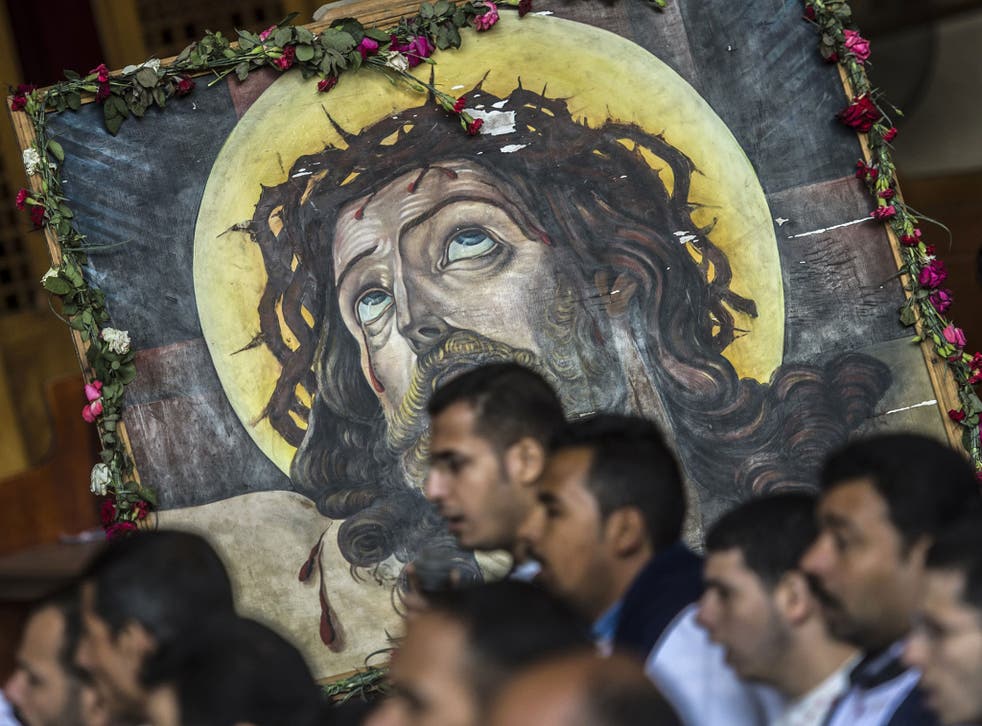 Four Coptic Christian teenagers have been convicted for contempt of Islam after they appeared in a video mocking Muslim prayers.
Three of those convicted in Egypt will serve five years in jail, while a fourth defendant, aged 15, was sent to a juvenile detention centre for an indefinite period.
The 30-second film was shot on a mobile phone in January 2015 when the three defendands sentenced to jail were between 15 and 17.
It showed one of the students kneeling on the floor while reciting verses from the Quran and two others standing behind him and laughing.
One waved his hand under another's neck in a sign of beheading.
The video was filmed by the students' teacher, also a Christian, who was sentenced to three years in prison for insulting Islam in a separate trial.
The teenagers' lawyer, Maher Naguib, said his clients hadn't been detained and didn't appear in court for the trial.
He described the ruling as "unbelievable" and said the judge should have just punished the teenagers with a fine.
Christians make up approximately 10 per cent of Egypt's population.
President Abdel-Fattah el-Sissi, who led the military ouster of Islamist President Mohammed Morsi, has vowed to purge extremism from the country's religious discourse. However, Egypt has witnessed a surge in blasphemy charges in recent months.
The writer Fatma Naoot was sentenced to three years in prison in January after she was found guilty of contempt for Islam over a Facebook post critizing the slaughter of animals for the Muslim feast of Eid al-Adha. She has appealed the ruling.
Additional reporting by AP
Register for free to continue reading
Registration is a free and easy way to support our truly independent journalism
By registering, you will also enjoy limited access to Premium articles, exclusive newsletters, commenting, and virtual events with our leading journalists
Already have an account? sign in
Join our new commenting forum
Join thought-provoking conversations, follow other Independent readers and see their replies