Egypt wants to rebuild the Lighthouse of Alexandria
The lighthouse was one of the tallest buildings in the world for centuries before it collapsed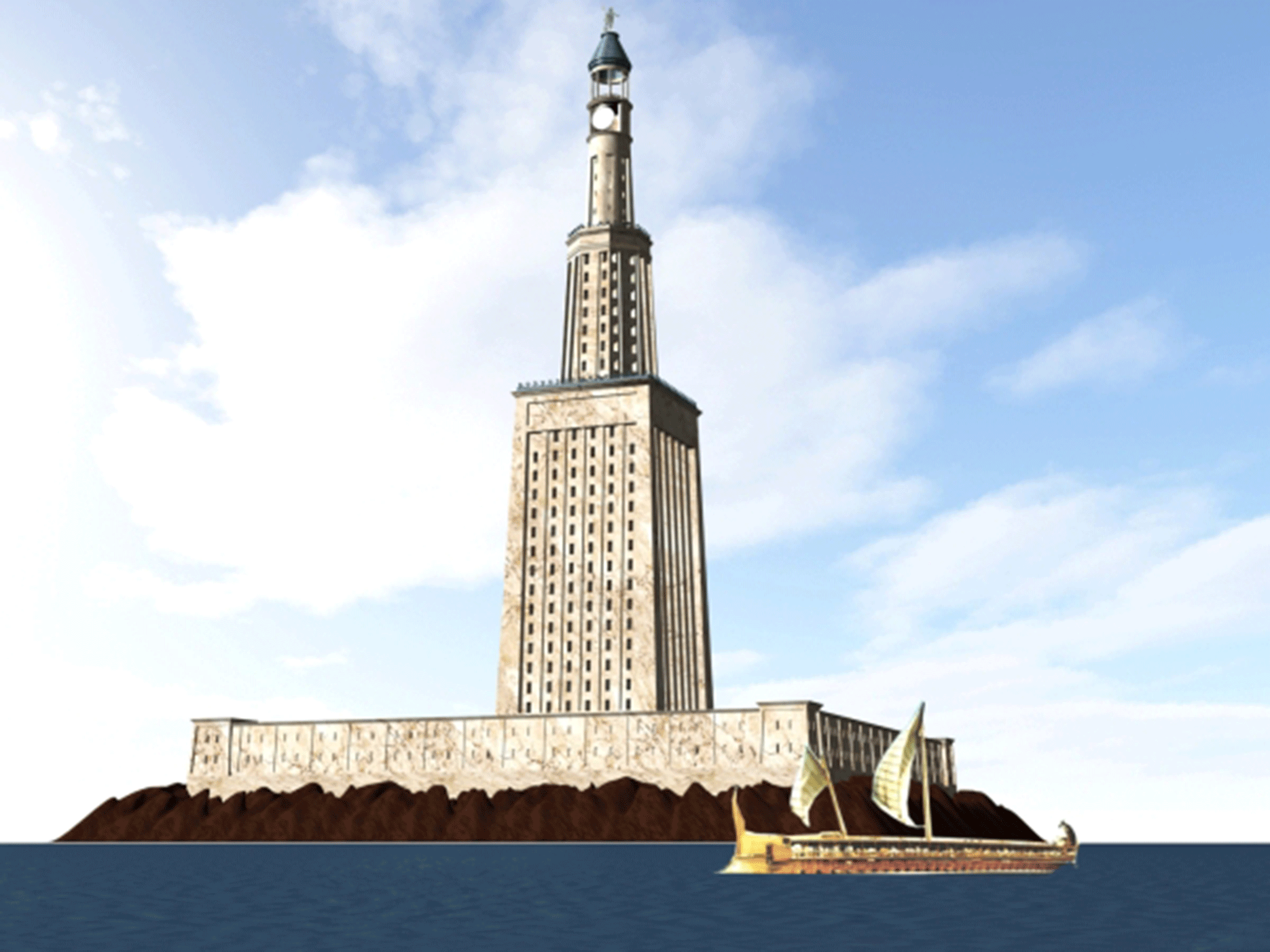 Egypt is planning to rebuild one of the Seven Wonders of the Ancient World – the Lighthouse of Alexandria.
Standing at 137 metres tall, the Lighthouse was built in 280 BC and collapsed after a series of earthquakes in 1323. Now, Egypt's Supreme Council of Antiquities is in the process of approving plans to rebuild it.
Only after an in-depth look into what reconstructing the giant tower would consist of, were plans submitted, Dr Mostafa Amin from the Council told Egyptian newspaper Youm7.
Alexandria's governor is now going to assess the plans and decide whether to give them final approval.
Also known as the Pharos Lighthouse, the Lighthouse of Alexandria was one of the world's tallest structures for hundreds of years.
Its remains were found by French archaeologists in 1994 on the floor of Alexandria's Eastern Harbour.
Not much is known about the details of the proposed rebuild and, according to The Telegraph, Egypt's antiquities ministry has a poor record of preservation and restoration.
The Lighthouse was one of the longest surviving Ancient World Wonders alongside the Mausoleum and Halicarnassus and the Great Pyramid of Giza.
Join our new commenting forum
Join thought-provoking conversations, follow other Independent readers and see their replies