Egypt clamps down on yellow vest sales to avoid copycat protests as angry Tunisian activists launch 'red vest' campaign
Egyptian officials have ordered Cairo retailers to ban sales of reflective vests to walk-in customers after they become symbol of protest in France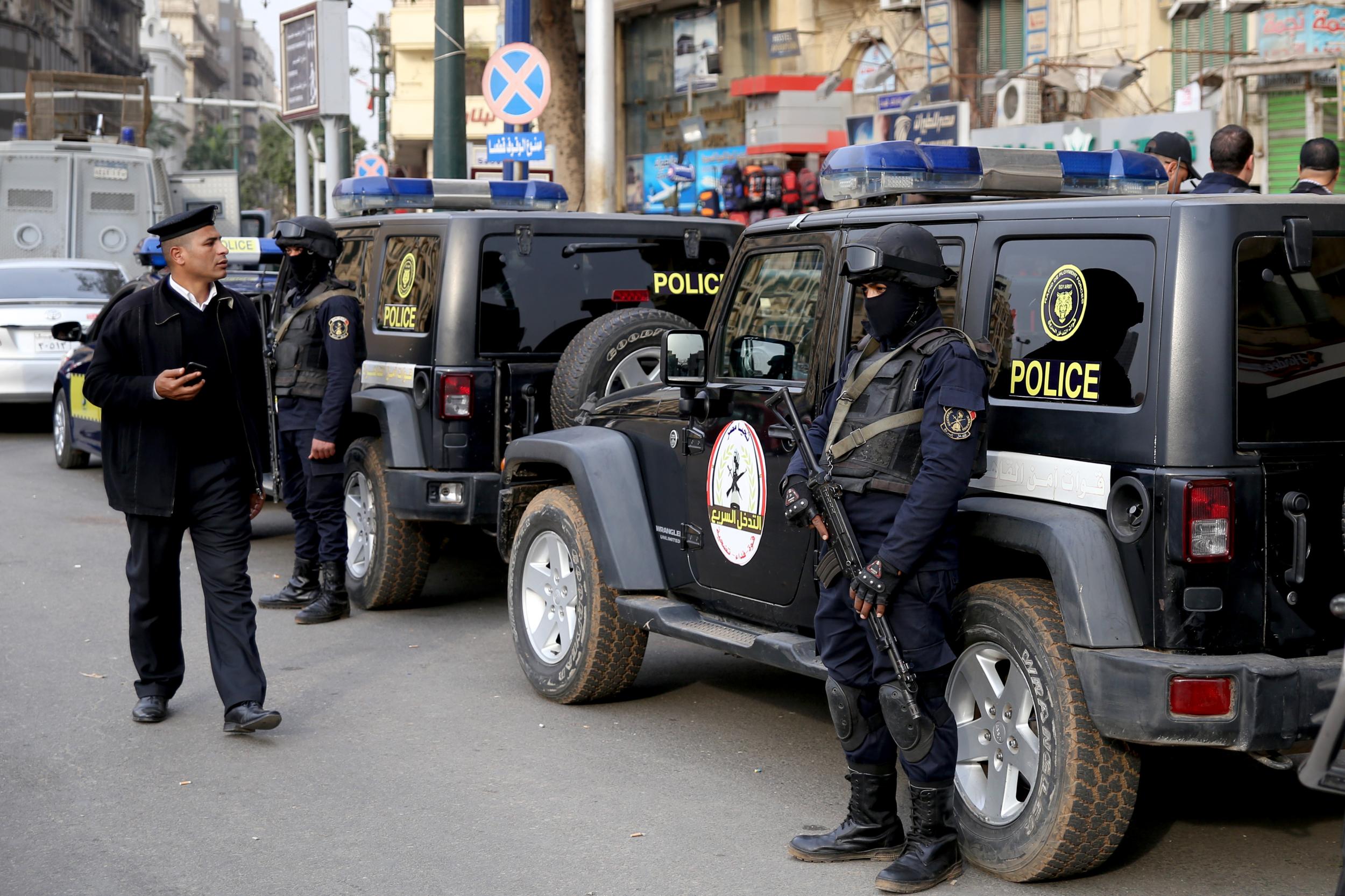 Egypt has restricted the sale of yellow reflective vests to deter regime opponents from mimicking French protesters, as a copycat movement, dubbed the "red vests", launched in nearby Tunisia.
The new measures in Egypt were quietly put in place ahead of next month's seventh anniversary of the country's Arab Spring uprising, as officials fear protests could erupt against the military-led government.
Security officials and retailers reported that industrial safety equipment dealers are now not permitted to sell the yellow vests to walk-in buyers, the "gilets jaunes" worn by French protesters in recent rallies and riots. Sellers are restricted to doing wholesale business deals with verified companies as long as they secure police permission. The officials told Associated Press (AP) told offenders would be punished but did not elaborate.
It comes as a youth group in Tunisia launched their own version of the French economic protests dubbed the "red vests" campaign, reflecting the country's flag. Over 4,000 people have liked the Facebook page which has called for nationwide rallies against the country's worsening financial woes.
In downtown Cairo, where security equipment is most commonly sold in Egypt, six retailers said they were no longer selling yellow vests. Two gave no explanation for the decision but four told AP they were notified by police to stop.
"They seem not to want anyone to do what they are doing in France," one retailer said.
Another added: "The police came here a few days back and told us to stop selling them. When we asked why, they said they were acting on instructions."
Security officials said industrial safety product importers and wholesale merchants were summoned to a meeting with senior police officers in Cairo this week and informed of the new rules.
They added that the restrictions would remain in place until the end of January, which for many years has been a flashpoint month for unrest in Egypt.
The protests in France erupted four weeks ago in neglected provinces against fuel tax increases. The unrest has escalated to rioting in the capital with demands for president Emmanuel Macron to resign.
The yellow vests worn by demonstrators have become a symbol of the wave of discontent.
Yellow Vests protest in France against rising costs of living
Show all 25
In Tunisia protesters launched a Facebook page over the weekend, saying they were targeting "corruption, high costs of living, unemployment and mismanagement" that coupled with disastrous governmental policies had led to "systematic impoverishment", eight years after their own 2011 uprising.
"The 'red vests' is a national youth-led campaign that is open to the public and to all and is an extension of the struggle of the Tunisian people and a step towards restoring their dignity", the statement read.
It added that the movement was committed to peaceful protests and would soon be announcing different activities across the country.
Fearing similar unrest in Egypt, Cairo has taken steps thwart any attempts to copy France.
Egypt's former military chief Abdel Fattah al-Sisi has ruled the country with an iron fist since overseeing the 2013 overthrow of unpopular, but elected, Muslim Brotherhood president Mohamed Morsi. Tens of thousands of regime opponents have been locked up, protests banned and media controlled over the last few years.
Every 25 January, on the anniversary of the uprising, police and army are deployed across the country to dispel any rallies that might erupt against deteriorating civilian rights and economic situation in the country.
Egyptian media, which is heavily controlled by the regime, has portrayed the French protests as negative, focusing on the riots, looting and arson incidents in Paris.
Join our commenting forum
Join thought-provoking conversations, follow other Independent readers and see their replies