EgyptAir crash: Black box cockpit voice recorder from flight MS804 'found in Mediterranean Sea'
Ministry of Civil Aviation says the box was found 13,000 ft deep into the ocean with memory storage intact
Peter Yeung
Thursday 16 June 2016 14:22 Comments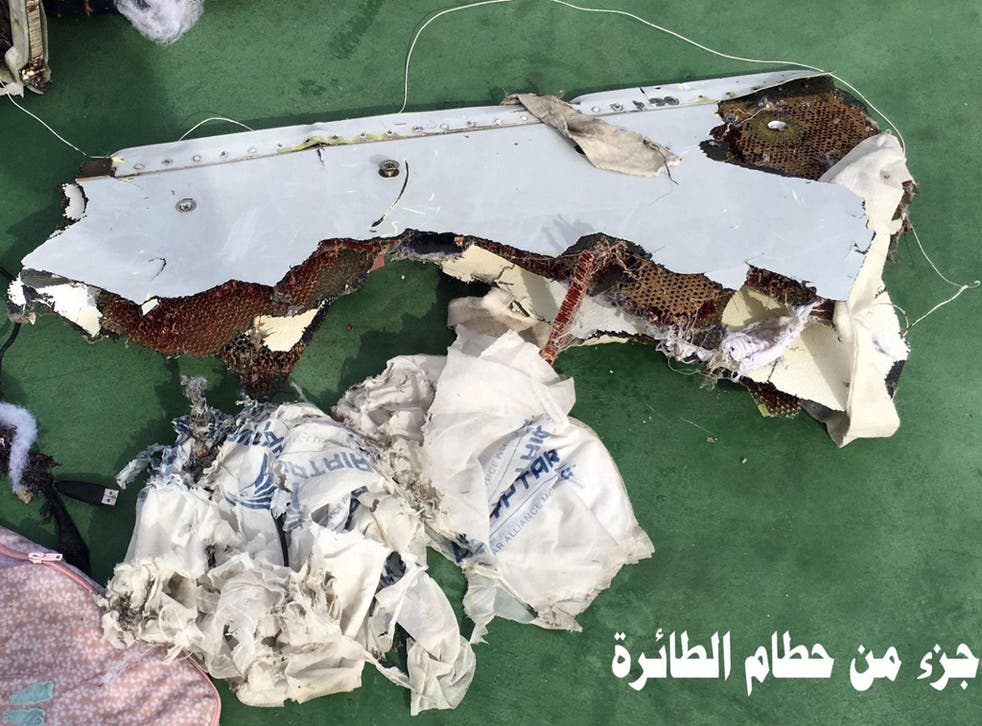 The black box containing the cockpit voice recorder from the crashed EgyptAir flight has been found in the Mediterranean, investigators in Egypt say.
The Egyptian investigation committee said a specialist vessel owned by Mauritius-based Deep Ocean Search made the discovery, which is now being transferred to the coastal city of Alexandria where the public prosecution and investigators will receive it
Egypt's Ministry of Civil Aviation said the box, one of two on the plane, was found 13,000 ft deep into the ocean, partly broken but with its memory storage intact.
An investigative team has been dispatched.
The wreckage of the EgyptAir flight was discovered yesterday.
All 66 people and crew on board flight MS804 were killed when it crashed on 19 May after disappearing from radar en route to Cairo from Paris.
In pictures: Wreckage from EgyptAir flight 804

Show all 5
The cause of the disaster remains unknown and no group has claimed an attack.
Automatic messages sent in the minutes before the plane disappeared from radar appeared to indicate problems with the cockpit windows, autopilot and the flight control system, and smoke on board.
Egypt's aviation minister, Sherif Fathi, told a news conference that he did not want to draw any conclusions prematurely, but "the possibility of having a different action or a terror attack, is higher than the possibility of having a technical failure".
Egypt's aviation safety record has been in question following the crash of Metrojet 7K9268, which crashed in the Sinai peninsula in October 2015, killing all 224 people on board. Isis's branch in Sinai later claimed responsibility for the attack, displaying a picture of the drinks can they say was used to smuggle a bomb on board the craft.
Register for free to continue reading
Registration is a free and easy way to support our truly independent journalism
By registering, you will also enjoy limited access to Premium articles, exclusive newsletters, commenting, and virtual events with our leading journalists
Already have an account? sign in
Join our new commenting forum
Join thought-provoking conversations, follow other Independent readers and see their replies