Egyptian officials warned Amal Clooney she risked arrest over report criticising judiciary
Officials warned Amal Clooney she risked arrest over a report criticising the country's judiciary
Kiran Moodley
Friday 02 January 2015 17:09 Comments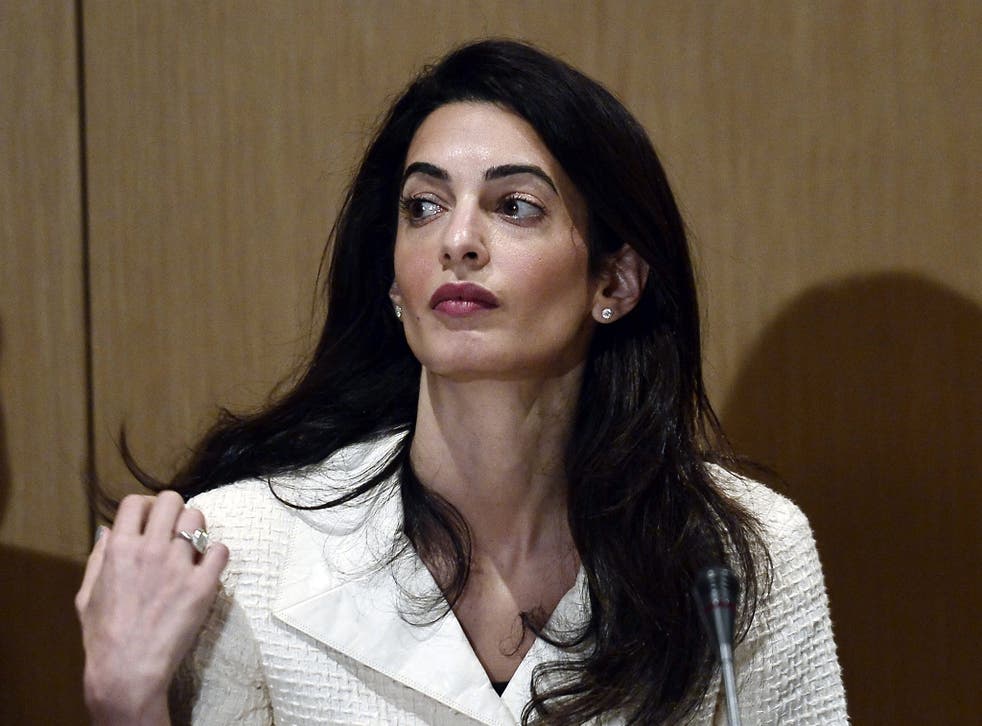 Amal Clooney has claimed Egyptian officials warned she risked arrest over a document criticising the country's judicial system.
The human rights barrister identified flaws in Egypt's judiciary which she says led to the conviction of the journalists over a year ago.
In an interview with The Guardian, Clooney, who is the lawyer of Mohamed Fahmy, one of the three jailed men, said they were victims of flaws that she highlighted in a report from February 2014.
The report, produced for the International Bar Association, said Egypt's judiciary was not wholly independent and according to Clooney, officials found the report extremely controversial and threatened her team with arrest if they tried to present it within Egypt.
"When I went to launch the report, first of all they stopped us from doing it in Cairo," Clooney told The Guardian. "They said: 'Does the report criticise the army, the judiciary, or the government?' We said: 'Well, yes.' They said: 'Well then, you're risking arrest.'"
The journalists Peter Greste, Baher Mohamed and Fahmy were initially sentenced to between seven and 10 years in jail in June 2014.
Two of three Al Jazeera journalists have applied to be deported under a new law after Egypt's highest court ordered their retrial but did not free them as their families had hoped.
Egypt's High Court ordered their retrial on Thursday citing procedural flaws in the original trial.
Register for free to continue reading
Registration is a free and easy way to support our truly independent journalism
By registering, you will also enjoy limited access to Premium articles, exclusive newsletters, commenting, and virtual events with our leading journalists
Already have an account? sign in
Join our new commenting forum
Join thought-provoking conversations, follow other Independent readers and see their replies