Egyptian police officer 'shoots 11-year-old girl in back' in Cairo
Hospital staff have been 'obstinate' about treating the girl, fearing government reprisal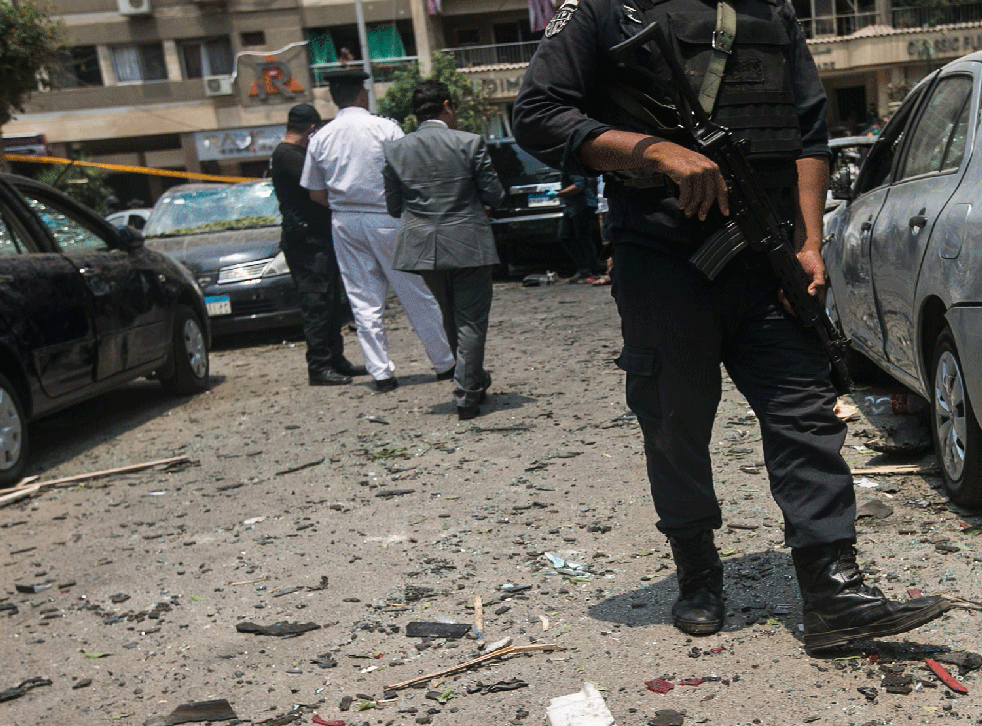 An 11-year-old girl has reportedly been shot in the back by a police officer who had been in a confrontation with another man.
Huna Saber Rashad was taken to hospital after being hit by gunfire as she walked past a police officer and an armed young man.
Her parents are now pursuing a lawsuit against the police officer, who has been taken into custody, according to news outlet Mada Masr.
It is one of the most recent incidents of police violence that have sparked public outrage in Cairo.
In this case, a fight had started between a tuk-tuk driver and a young man, with several others getting involved and the young man reportedly drawing a knife out, according to a statement released by the Ministry of the Interior.
He then fired rubber bullets at a passing police officer who had stopped to intervene, who himself reportedly responded with live fire.
Ahmed Emad, the young girl's cousin, told Daily News Egypt that Huna was shot in the back while walking past the scuffle.
Hospital staff were reluctant to treat Huna and refused to release a report on the incident, according to family members speaking to Mada Masr.
"They told us to leave and come back after two weeks, even though the bullets were still inside her, and they could have operated to remove them immediately," said one of Huna's relatives.
"Then they told us to donate five bags of blood for her to be treated. I don't understand why the hospital is being so obstinate with us, but we won't leave until they have treated her and given us our right to a formal medical report."
Huna's family believe hospital staff were "afraid of the consequences" of issuing a report implicating state police.
Eventually the member of parliament for Bulaq Dakrour, Mohamed Ismail, came to the hospital to tell staff to treat the girl, who is believed to be in a stable condition.
A prosecution case against the police officer is looking weak, according to Daily News Egypt, because eye witness accounts testify he was simply performing his duty.
The incident follows the death of a young man, Mohamed Sayed, who was shot through the head by a police officer because he had "made him angry" during a disagreement over the officer's car.
Thousands of residents from Darb Al-Ahmar, where the shooting took place, turned out to protest endemic problems with the police system including reported use of torture in police stations.
According to Madr Masr, the Interior Ministry had said: "We will not allow a few individual acts to tarnish the history of police work and sacrifices by heroic men in fighting terrorism."
Register for free to continue reading
Registration is a free and easy way to support our truly independent journalism
By registering, you will also enjoy limited access to Premium articles, exclusive newsletters, commenting, and virtual events with our leading journalists
Already have an account? sign in
Register for free to continue reading
Registration is a free and easy way to support our truly independent journalism
By registering, you will also enjoy limited access to Premium articles, exclusive newsletters, commenting, and virtual events with our leading journalists
Already have an account? sign in
Join our new commenting forum
Join thought-provoking conversations, follow other Independent readers and see their replies