Ehud Olmert bribery case: Supreme Court cuts former Israeli PM's sentence from six years to 18 months
When his sentence begins in February Olmert will become the first Israeli leader to serve time behind bars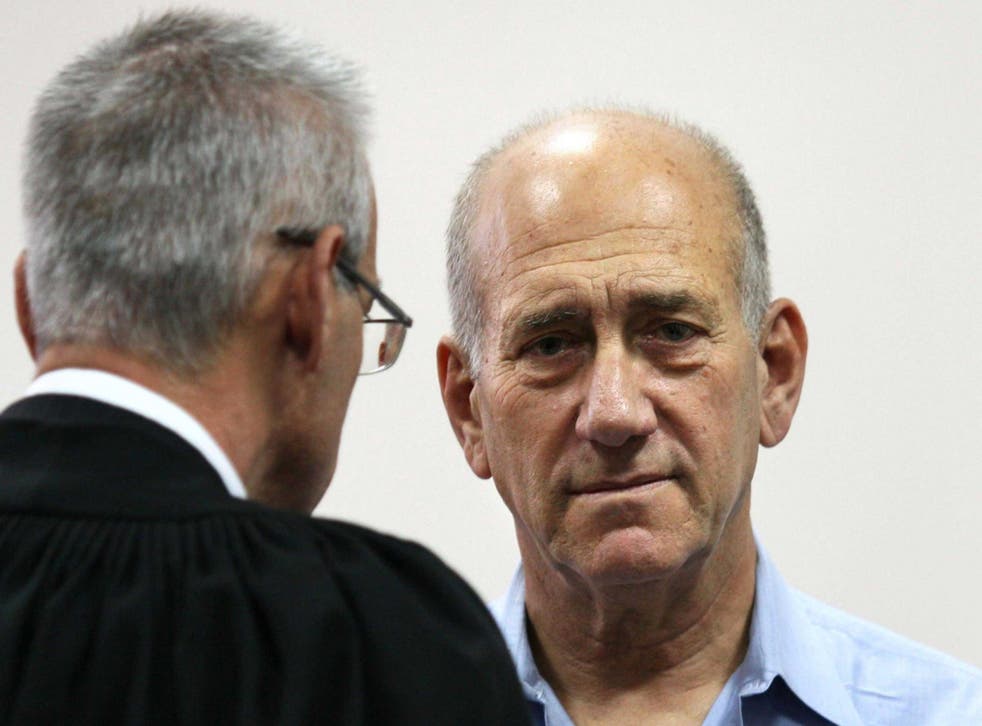 Ehud Olmert, the former Israeli prime minister, has been ordered to serve 18 months in prison for bribery, a reduction from an earlier six-year sentence after the Supreme Court partially accepted an appeal.
Olmert, who is now 70, will begin serving his reduced sentence on 15 February, becoming the first Israeli leader to serve behind bars.
The reduced sentence comes after the Supreme Court cleared the ex-premier of the main bribery charge against him, but up held part of his conviction for taking a lesser bribe.
He was convicted in March 2014, accused him of accepting bribes to promote a controversial Jerusalem real-estate project.
The charges relate to events that happened while he was mayor of Jerusalem and the country's trade minister, years before he became prime minister in 2006.
Olmert has denied any wrongdoing and was allowed to stay out of prison until the verdict on his appeal was delivered.
After the verdict was handed down, Olmert said he was "satisfied" with the decision.
He said it was still a "hard day" but he said he accepted the Supreme Court's ruling.
"A stone has been lifted from my heart," he said.
"I said in the past, I was never offered and I never took a bribe. And I say that again today."
Throughout his time as prime minister Olmert was dogged by the corruption allegations.
He announced his resignation from the premiership in late 2008 and left office early the following year.
(Additional reporting by agencies)
Join our new commenting forum
Join thought-provoking conversations, follow other Independent readers and see their replies