Eid Al Adha 2017: Millions of hajj pilgrims perform 'devil stoning' ritual
Festival sees the devout symbolically mark the devil's failure to tempt the Prophet Ibrahim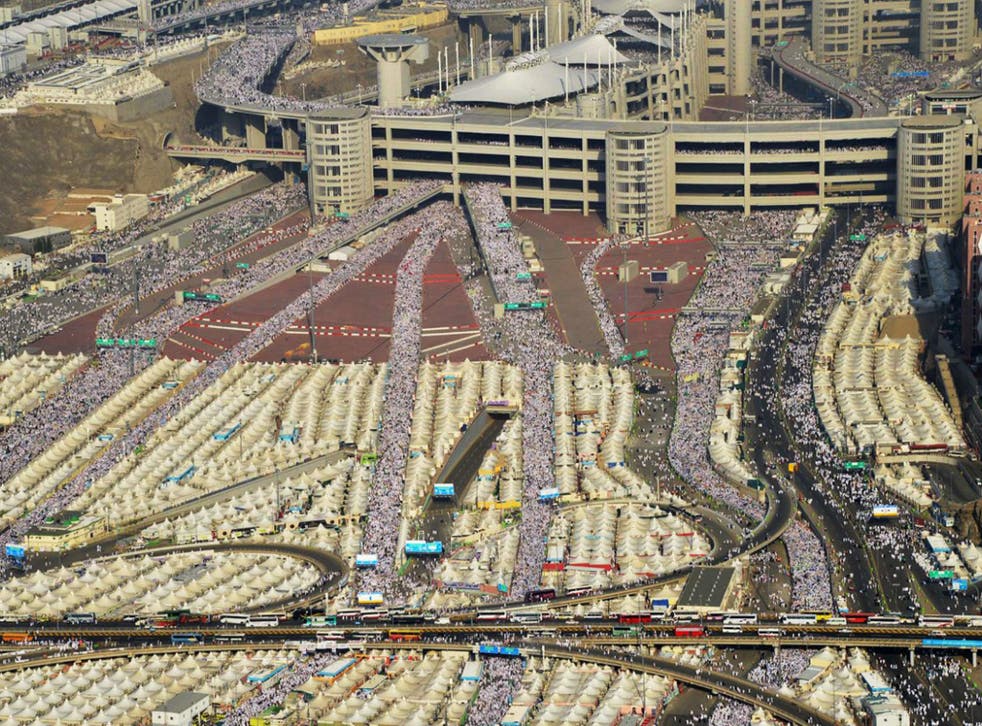 More than two million Muslim have been performing the final rites of the annual hajj pilgrimage in Saudi Arabia.
Today is Eid al-Adha, the second of the two Eid holidays, when Muslims commemorate the testing of the prophet Ibrahim's faith.
Hundreds of thousands of pilgrims gathered at an enormous complex in Mina, just outside Mecca, to cast stones at three stone pillars that mark the spot where it is believed the devil tried to talk Ibrahim out of submitting himself to the will of God.
In the Koran, Ibrahim's faith was tested when God commanded him to kill his son Ismail, only to stay his hand at the last minute.
In the Christian and Jewish version of the story, the prophet known as Abraham is ordered to kill his other son, Isaac.
On the Eid al-Adha holiday, or 'feast of sacrifice', Muslims slaughter lifestock and donate the meat to the poor.
For the last three days of hajj, pilgrims sleep in a tent city in Mina with capacity for three million people to take part in the symbolic stoning of the devil.
This was the location of a tragic stampede in 2015, when more than 2,500 people were killed after two crowds collided.
The Saudi government has since widened roads in and around Mina to increase capacity, and this year has laid on more than 100,000 security forces to manage the crowd.
Most pilgrims will remain in Mina until Monday before completing the hajj by circling the cube-shaped Kaaba in Mecca, Islam's most sacred site.
The Kaaba represents the house of God and the unity of God in Islam. It is what observant Muslims face five times a day when they pray.
If they have the means, every Muslim is expected to perform hajj at least once in their lifetime.
Join our new commenting forum
Join thought-provoking conversations, follow other Independent readers and see their replies