Eid al-Adha: Saudi Arabia preparing for austerity celebration after oil price slump
Low oil prices have forced the Saudi government to make heavy spending cuts – leading to a decline in consumer spending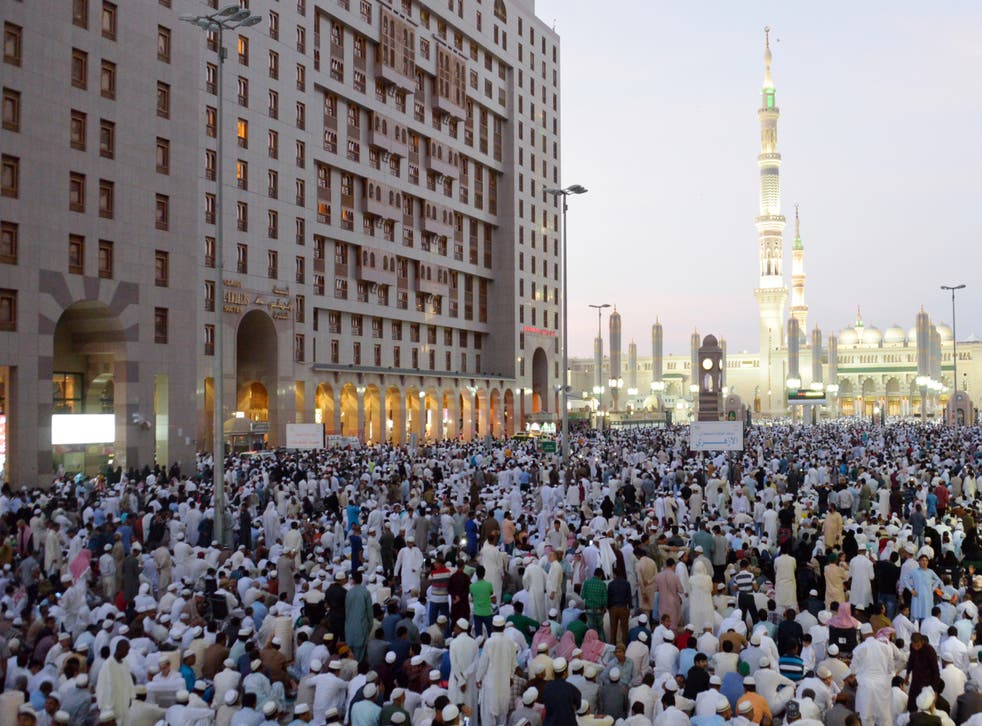 Saudi Arabia is set to experience its most austere Eid celebrations in more than a decade.
Government spending cuts caused by low oil prices are expected to see normal Saudis, who usually splash out on clothes and travel during Eid al-Adha, spend considerably less on the religious holiday this year.
Low oil prices have forced the Saudi government to make spending cuts to curb the budget deficit that reached a record $98 billion (£735 billion) last year.
The cuts, which began in late in 2015, are now affecting almost every area of the Saudi economy, having a major impact on the living standards of ordinary Saudis - with consumer spending reported to have declined significantly in the past year.
Saudi economist Fadl Albuainain told Reuters: "Looking at individual consumption, you will find a significant shift in consumer habits, and the size of purchases has gone down significantly compared to last year.
"Although corporations are the main reason behind declining consumer demand, the impact of individuals' spending cannot be overlooked."
Saudi Arabia's non-oil sector has had its worst performance in at least five years, shrinking by 0.7 percent from a year ago in the first quarter of 2016.
Second-quarter data has not been released yet but London-based Capital Economics estimates the sector shrank 4.5 percent in June.
In pictures: Eid Al-Adha celebrations around the world

Show all 18
The value of imports into Saudi Arabia fell 24 percent from a year earlier in June, which has in part been attributed to weaker imports of consumer goods.
Eid al-Adha 2016 was expected to begin on 11 September, but the supreme court in Saudi Arabia announced that the Muslim festival of Eid would begin on 12 September.
Many have attributed this date change to fears of a backlash if the Islamic festival fell on the 15th anniversary of 9/11, but the official reason given was that the moon was not sighted on 1 September.
Join our new commenting forum
Join thought-provoking conversations, follow other Independent readers and see their replies