Eight of Iran's women's football team accused of being men
Authorities have reportedly ordered gender testing of the entire national squad and leading league players
Alexandra Sims
Thursday 01 October 2015 18:46 Comments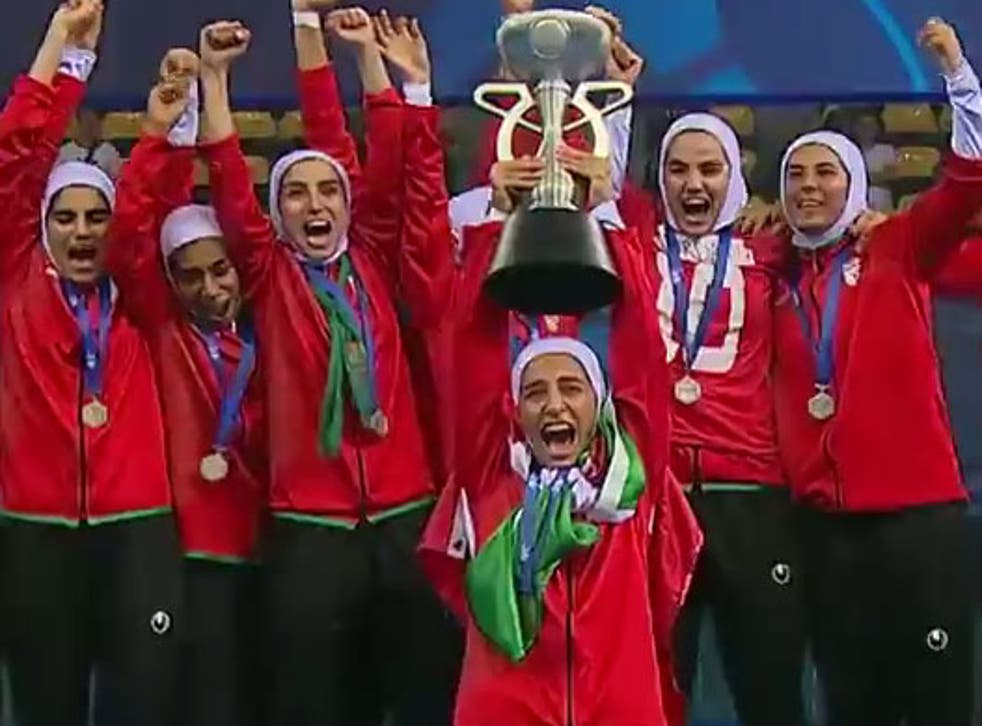 The Iranian football association has been accused of acting "unethically" after eight members of the country's women's football team were alleged to be men.
An official close to the the Iranian league told Al Arabiya News Channel's Arabic language website that eight men awaiting sex operations had been knowingly playing for the team.
The official, Mojtabi Sharifi, said eight players "have been playing with Iran's female team without completing sex change operations".
Authorities ordered gender testing of the entire national squad and leading league players on Wednesday, according to reports. The names of players were not revealed.
Last year, the Iranian football governing body introduced random checks after four national players were found to be men who had not had fully completed sex operations, or had development disorders.
Questions were also raised about the gender of the team's goalkeeper in 2010.
Gender change operations are legal and reportedly common in Iran, despite the fact that Sharia legal code in the country prohibits homosexuality and pre-marital sex.
Football is highly popular among Iranian women, who are required to play the game in a full-body strip, which includes a head scarf and conforms to the Islamic dress code.
Despite this women are still banned from attending men's sporting events in the country. In some cases women have been arrested for attempting to do so. Last year, Ghomcheh Ghavami went to jail for five months after trying to watch a men's volley ball game.
Last month, Noloufar Ardalan, the captain of the Iranian women's futsal team, was unable to join in her team-mates at a tournament in Malaysia because her husband would not allow her to travel.
Under Iranian law, married women must gain their husband's permission to obtain or renew a passport.
"These games were very important to me," she told Nasimonline (via news.com.au). "As a Muslim woman, I wanted to work for my country's flag to be raised [at the games]".
Register for free to continue reading
Registration is a free and easy way to support our truly independent journalism
By registering, you will also enjoy limited access to Premium articles, exclusive newsletters, commenting, and virtual events with our leading journalists
Already have an account? sign in
Join our new commenting forum
Join thought-provoking conversations, follow other Independent readers and see their replies