Envoy calls on Moscow to back transitional regime in Syria
Brahimi says it is time for power transfer – but avoids question of how Assad allies could fit into new set-up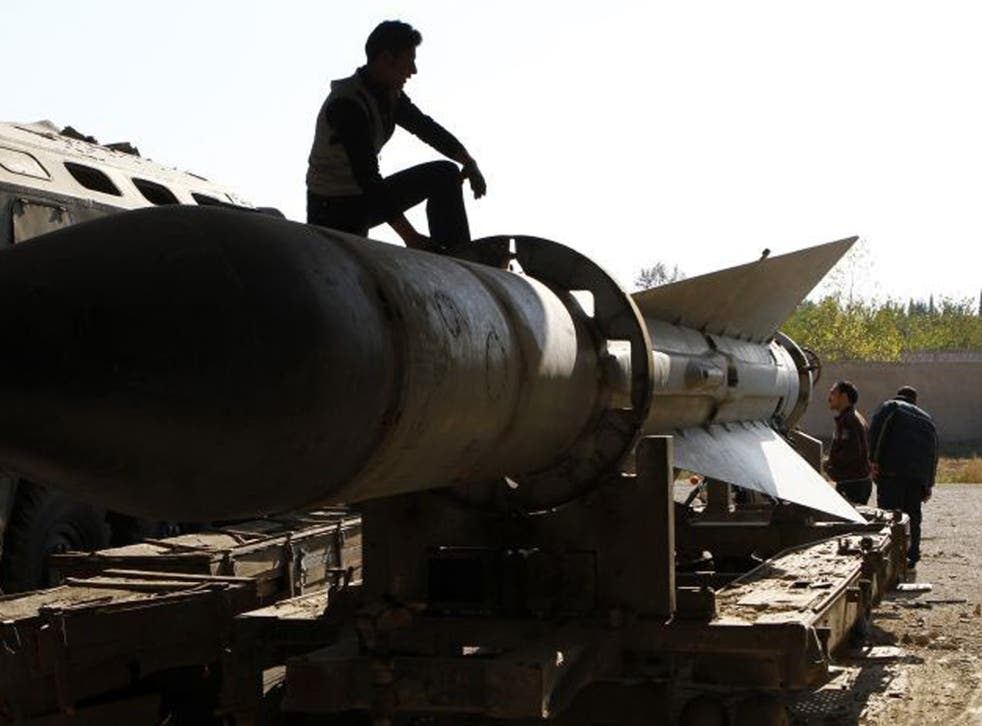 The international envoy for Syria threw his weight behind a plan to create a transitional government to oversee a peaceful transfer of power in the war-ravaged country, a task for which he is seeking the assistance of President Bashar al-Assad's ally Russia.
Speaking during a trip to Damascus, the UN-Arab League envoy, Lakhdar Brahimi, said it was time for substantial changes and the transitional body should be granted full executive powers until new elections can be held. He did not give details of whether it should include figures from the regime – a stumbling block which is likely to complicate negotiations.
As the conflict enters its 21st month and scores die every day, diplomatic efforts are zeroing in on Russia, which the international community hope can play a key role in brokering a resolution as a supplier of military and financial aid to the regime. Syrian officials held talks in the Russian capital yesterday and Mr Brahimi visits Moscow later this week.
The meeting between Syrian Deputy Foreign Minister Faisal Makdad and the Russian foreign Minister Sergei Lavrov is understood to have focused on Mr Brahimi's proposals. After the meeting Mr Lavrov stressed the importance of a "peaceful resolution through a broad inter-Syria dialogue and political process".
Despite inching gains by the rebels, the war on the ground appears to have reached a stalemate. Mr Lavrov is among those who have expressed doubt that either side can win, but has also said Russia has rejected requests to pressure Assad to leave.
The transitional government is a key element of the Geneva Communique, agreed at an international summit in June and now the favoured action plan for both Russia and the UN. UN officials have said that Mr Brahimi is looking to revive elements of the Geneva agreement rather than release his own roadmap to peace, for fears that any new plan would be deemed a failure before he had the chance to attempt to put it into action.
Mr Brahimi yesterday said it is time for "real" change in Syria. "Certainly it was clear in Geneva, and it's even clearer now that the change which is needed is not cosmetic or superficial," he said. "We need to form a government with all powers which will assume power during a period of transition."
However, it is not clear how the envoy plans to address the sticking points that led the Geneva initiative to deadlock in the summer. Russia and the Syrian opposition disagree on whether Assad should step aside before or after a transition period. France said that Assad should have no role in the transition.
"Bashar al-Assad, who is still ferociously repressing his people and bears responsibility for the 45,000 victims of this conflict, cannot be part of the political transition," said Vincent Floreani from the foreign ministry.
The Syrian opposition is setting up its own transition government, the National Coalition. However, such a body would not be endorsed by Russia or the regime.
Register for free to continue reading
Registration is a free and easy way to support our truly independent journalism
By registering, you will also enjoy limited access to Premium articles, exclusive newsletters, commenting, and virtual events with our leading journalists
Already have an account? sign in
Register for free to continue reading
Registration is a free and easy way to support our truly independent journalism
By registering, you will also enjoy limited access to Premium articles, exclusive newsletters, commenting, and virtual events with our leading journalists
Already have an account? sign in
Join our new commenting forum
Join thought-provoking conversations, follow other Independent readers and see their replies