City of London criticised for giving humanitarian award to Turkish president's wife
'It's extraordinary - what were the City of London thinking of?' asks guest at prestigious Mansion House venue
Jim Armitage
Saturday 15 September 2018 16:18 Comments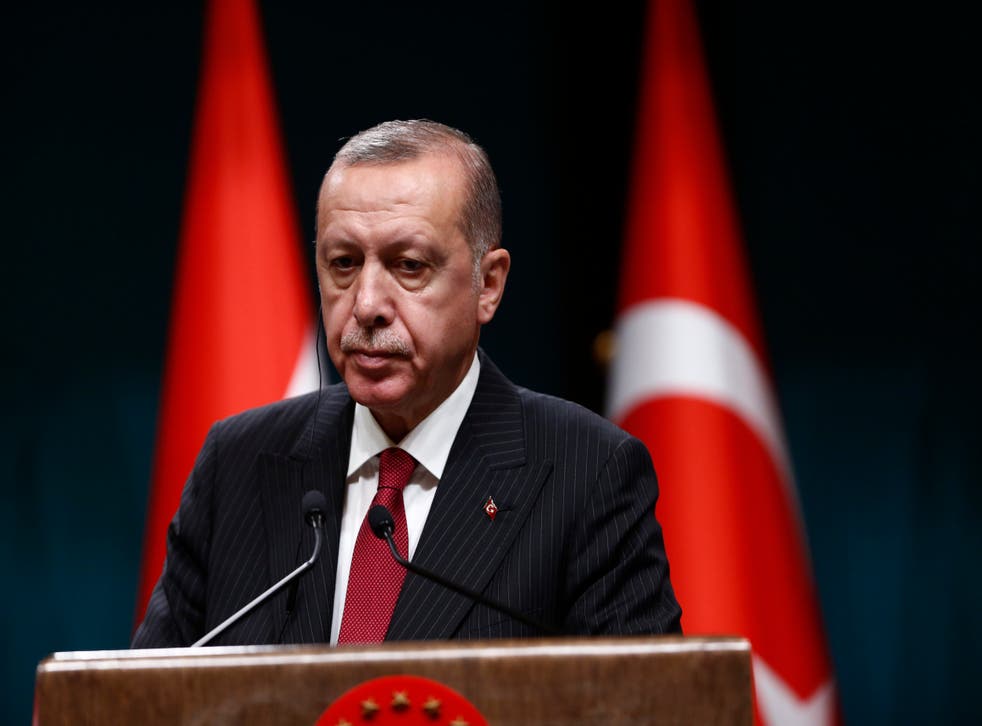 Leaders at the City of London Corporation have been criticised after the prestigious Mansion House was used to honour the "humanitarian" work of the wife of the Turkish president Recep Tayyip Erdogan, who has thrown thousands of his own people in jail.
Emine Erdogan was given an award by the Global Donors Forum at the prestigious venue "in recognition of her humanitarian service".
Her husband's regime in Turkey is seen by many as brutal and dictatorial, increasingly run by a clique of his close family and friends.
According to Amnesty International, since a coup attempt two years ago, more than 180 media outlets have been shut down and 170,000 public sector workers fired for activism or dissent. Currently, some 50,000 people are imprisoned awaiting trial.
One guest at the event said: "It's extraordinary – outrageous – to do this here. What were the City of London thinking of?"
In her acceptance speech, Mrs Erdogan said her philanthropy was "about striving to establish a fair and just order and pursuing compassionate policies. It is about enabling social justice and equal opportunity."
She was speaking within hours of her husband boycotting Europe's annual conference on human rights for the second year running because organisers refused to refuse entry to organisations he disapproved of.
Vince Cable, the Liberal Democrat leader, said: "Clearly some people in the City Corporation have rather a tin ear and just do not understand the seriousness of what is happening in Turkey."
UK news in pictures

Show all 50
Mansion House is one of London's most famous buildings, best known for the annual gathering of the Prime Minister, the Chancellor and the leaders of big business.
The Chancellor's so-called Mansion House Speech is a key event in Britain's political calendar, while Theresa May has also used formal dinners there to make key announcements on policies.
A spokesperson for the council, known as the City of London Corporation, said it had no control over who the Global Donors Forum chooses to celebrate: "The guest lists for events are a matter for them," it said.
Erdogan talked of how she visited Myanmar to witness the plight of the Rohingya community and said Turkey was the biggest donor of humanitarian aid in the world as a ratio of gross national income.
Cable acknowledged Turkey's positive record of accepting Syrian refugees.
Register for free to continue reading
Registration is a free and easy way to support our truly independent journalism
By registering, you will also enjoy limited access to Premium articles, exclusive newsletters, commenting, and virtual events with our leading journalists
Already have an account? sign in
Join our new commenting forum
Join thought-provoking conversations, follow other Independent readers and see their replies