Escaped Isis wives describe life in the all-female al-Khansa Brigade who punish women with 40 lashes for wearing wrong clothes
The women are in hiding in Turkey and are afraid Isis fighters will be looking for them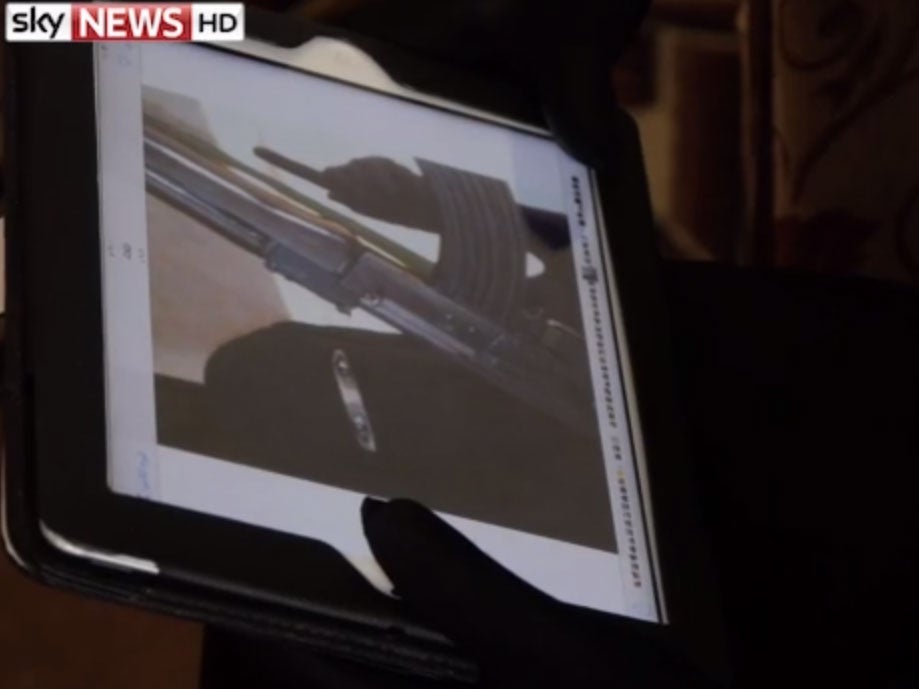 Two women who were part of Isis's powerful al-female police squad in Syria, the al-Khansa Brigade, and have now fled to Turkey, have spoken of their life under the regime and the punishments they were forced to administer to other women.
Speaking to Sky News, the women described how they had been married to foreign fighters and surrounded by foreign women who had travelled to the Isis stronghold of Raqqa to join the militants.
The al-Khansa Brigade was reportedly created by Isis last year, and its members make sure women are fully covered when in public, that they don't wear heels, and are accompanied by a man.
As many as 60 British women were thought to have joined the group by last September, with Aqsa Mahmood, the 20-year-old Glaswegian who left her family to join Isis last year, understood to be a prominent figure within the force.
In pictures: The rise of Isis
Show all 74
three British schoolgirls from Bethnal Green Academy
One 20-year-old woman, known as 'Doaa', which is not her real name, told Sky News that her role within the elite police squad was to lash women who tried to escape or wore the wrong clothes, though she now regrets it.
She had been part of the group until her Saudi Arabian husband, who had convinced her that joining Isis was the right move, blew himself up in an Isis suicide attack.
Doaa said the women who were caught trying to escape would receive 60 lashes, while women who simply wore heels or were not wearing the proper Islamic dress known as the abaya, were given "the standard 40 lashes".
She said she regrets lashing the older women: "What upset me most was lashing old women when they weren't wearing the proper clothes. These women were like my mother. I mean for girls, yes, they should wear the proper attire but old women – no.
"They'd lash them and humiliate them."
The other woman, known as 'Umm Ous', which is not her real name, explained that she had been married off to two Isis fighters. The first, a Turkish Isis commander, was "martyred" after he died during fighting, while the second, an Egyptian militant, abandoned her after he decided to escape from Isis.
Despite escaping Raqqa and being smuggled into Turkey earlier this year, the two women still fear that Isis fighters will find them.
Join our commenting forum
Join thought-provoking conversations, follow other Independent readers and see their replies