EU declares right to boycott Israel is protected by free speech
But foreign policy chief maintains that EU rejects the BDS campaign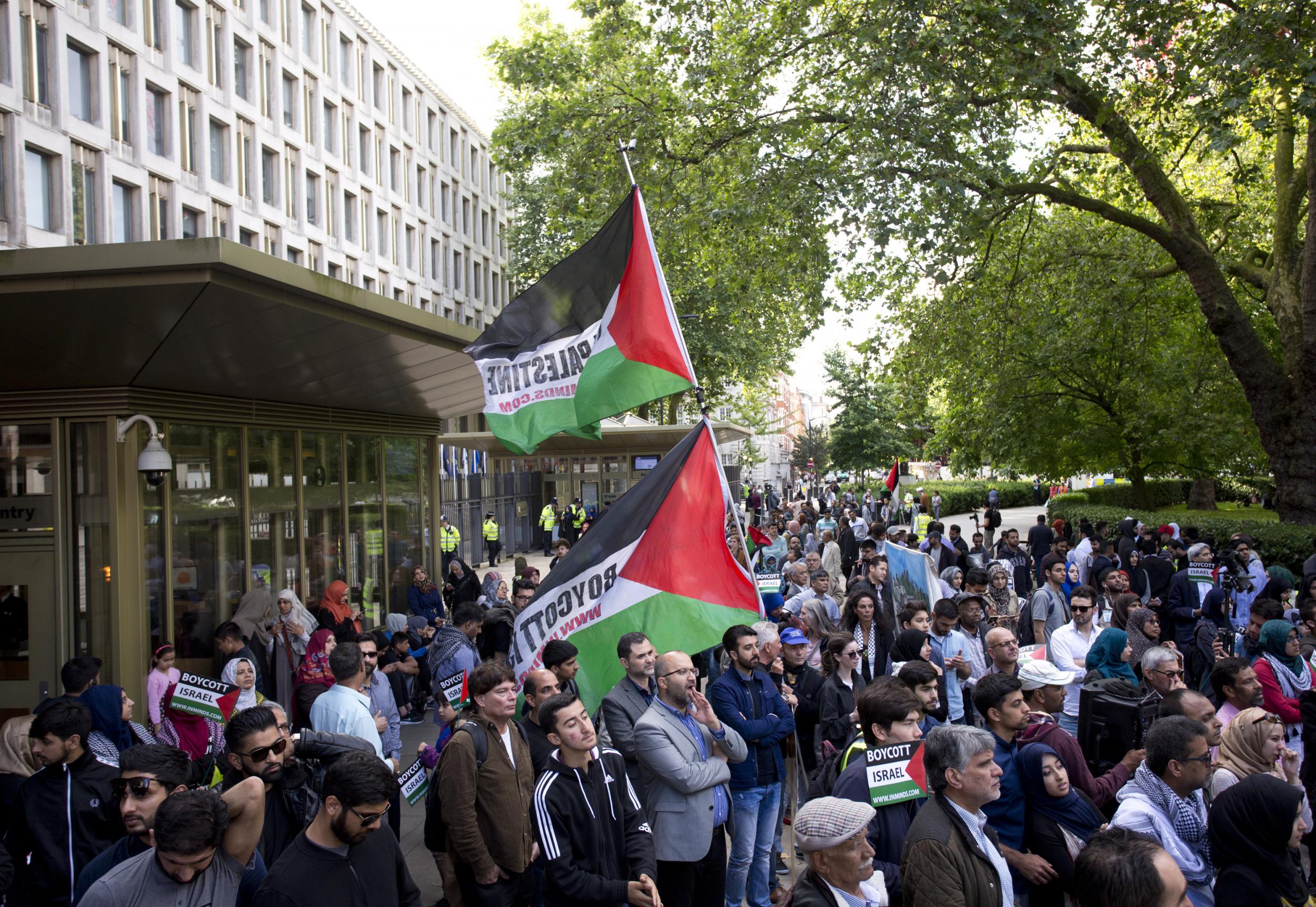 The European Union's foreign policy chief has affirmed the right of EU citizens to boycott Israel, but said the EU remains opposed to a boycott on the country.
Federica Mogherini, High Representative of the EU for Foreign Affairs and Security Policy, said the EU firmly protected the freedom of expression, including with regard to BDS actions carried out on EU territory.
The BDS movement - which stands for Boycott, Divestment and Sanctions - attempts to increase economic and political pressure on Israel to meet obligations regarding its relationship with Palestine.
In a written reply to a query by an Irish member of the European Parliament, Ms Mogherini wrote: "The EU stands firm in protecting freedom of expression and freedom of association in line with the Charter of Fundamental Rights of the European Union, which is applicable on EU Member States' territory, including with regard to BDS actions carried out on this territory.
"Freedom of expression, as underlined by the case law of the European Court of Human Rights, is also applicable to information or ideas 'that offend, shock or disturb the State or any sector of the population'.
But she continued: "The EU rejects the BDS campaign's attempts to isolate Israel and is opposed to any boycott of Israel."
In response, the Palestinian BDS National Committee, which bills itself as the largest coalition in Palestinian civil society promoting the anti-Israel boycott movement, said it welcomed the EU's "belated" defence of human rights.
Riya Hassan, a senior member of the group, reportedly said: "We welcome the EU's belated defense of the right of European and other citizens to stand in solidarity with Palestinian rights, including through BDS tactics."
Ms Hassan went on to state that the Palestinians expect the EU to take steps against Israel, including "at the very least, imposing a military embargo on Israel, banning products of companies that do business in Israel's illegal colonies."
The Israeli–Palestinian conflict intensifies
Show all 10
The Foreign Ministry in Jerusalem declined to comment on Ms Mogherini's statement, which came on 15 September but was only published recently.
In February it was revealed the UK Government's ban on boycotting Israel was at odds with its own advice on the dangers of procuring goods and services from its occupied territories.
The Government had introduced the ban days before, which stated all publicly funded institutions in the UK would lose the freedom to refuse to buy goods and services from companies involved in the arms trade, fossil fuels, tobacco products or Israeli settlements in the occupied West Bank.
Join our commenting forum
Join thought-provoking conversations, follow other Independent readers and see their replies