Your questions about Russia's bombing of Syria answered
Russian officials confirmed war planes had conducted missions over the north of Syria
Rose Troup Buchanan
Wednesday 30 September 2015 16:34 Comments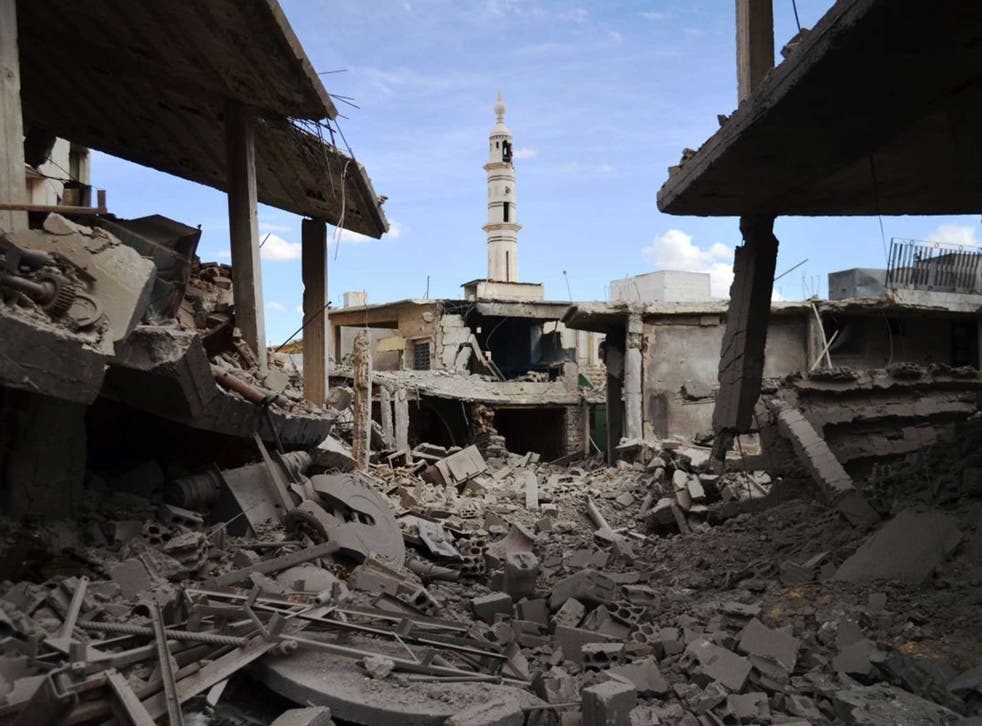 What has happened?
Russian planes have begun air strikes against a number of targets within Syria, US and Russian officials confirmed.
Who is Russia bombing?
They are purportedly bombing Isis positions, but there have been concerns raised the strikes appear to fall predominantly within the rebel-controlled regions in the north of Syria.
What has Russia said?
The upper house of the Russian parliament unanimously voted in favour of air action in Syria, but withheld permission for to send ground troops into the region.
"We're talking exclusively about operations of Russia's Air Force, as our president has already said, the use of armed forces on the ground theatre of military operations is excluded," Mr Putin's chief of staff Sergei Ivanov said in remarks broadcast on Russian television on Wednesday.
"It will be air support for the Syrian forces in their struggle with ISIS," Mr Ivanov added.
Vladimir Putin, in remarks to the UN General Assembly earlier this week, also claimed it was an "enormous mistake to refuse to cooperate with the Syrian government".
What has the US said?
A US official in Baghdad claimed the Russian planes were not targeting Isis forces.
Earlier this week, President Obama told the UN general assembly the ideology behind Isis would not be defeated by force. "Ideologies are not defeated with guns; they're defeated by better ideas."
Where does the UK stand on this?
David Cameron has been in favour of launching air strikes in Syria but has so far been unable to force a vote through Parliament. On Tuesday the British PM said Assad is part of the problem and should be removed.
However, last week he watered down his stance carefully noting neither Russia or Iran would accept "the end state if Syria without Assad."
In pictures: Syria air strikes (2014)

Show all 20
How deadly has the Syrian civil war been?
More than 200,000 Syrians have been killed since the start of the conflict, four and half years ago. In this year alone government forces under Mr Assad have killed 7,894 civilians, according to the Syrian Observatory for Human Rights (SOHR). There has also been documented evidence of human rights violations by numerous participants in the conflict within the country.
Does it affect the refugee crisis in Europe?
Approximately 11 million have been forcibly removed from their home as fighting between Mr Assad, anti-government rebels and now forces allied either with or under Isis brought chaos to much of the country. Of these, roughly four million have fled the country with Syrians making up the greatest proportion of refugees worldwide, according to the latest data from the United Nations Refugee Agency (UNHCR).
Register for free to continue reading
Registration is a free and easy way to support our truly independent journalism
By registering, you will also enjoy limited access to Premium articles, exclusive newsletters, commenting, and virtual events with our leading journalists
Already have an account? sign in
Join our new commenting forum
Join thought-provoking conversations, follow other Independent readers and see their replies