'Exponential' increase in executions in Iran says UN report
Iran is only second to China in the number of its own citizens executed annually
Michael Segalov
Thursday 29 October 2015 10:46 Comments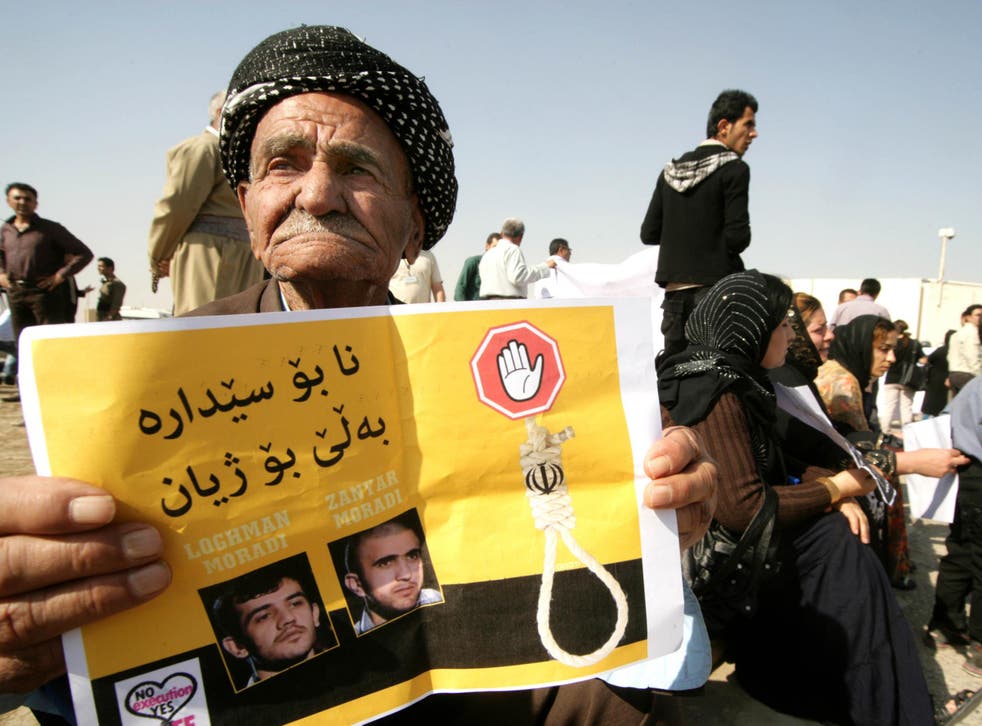 Executions in Iran have been rising at an "expotential rate", according to a UN investigator.
In a report to the UN's General Assembly circulated this week, Ahmed Shaheed stated that the number of executions in the country could top 1,000 this year, as state authorities crack down on drug offenders.
According to the report, Iran executes more individuals per capita than any other country in the world.
Mr Shaheed, who is the UN Special Rapporteur on the Situation of Human Rights in the Islamic Republic of Iran, says that the majority of executions violate international laws that ban the use of capital punishment for non-violent offenses and for juvenile. He went on to urge Iran to impose a suspension of the death penalty for all but the "most serious crimes."
The report, which can be read in full here, also found that 69 per cent of executions during the first half of 2015 were seemingly for drug-related offenses.
Second only to China as the nation that kills the most of its citizens, Iran is said to have executed almost 700 people so far this year almost three times the figure acknowledged by the authorities.
The report details how Iranian authorities have stated that 80 percent of people currently on death row — a number that Amnesty said equates to "several thousand" — are there due to drug-related offenses.
Iranian authorities have historically only acknowledged a small proportion of their overall executions, the rights group added.
Tehran acknowledged 289 of 743 total executions in 2014, the report said.
The Independent has approached Amnesty International for a comment.
Register for free to continue reading
Registration is a free and easy way to support our truly independent journalism
By registering, you will also enjoy limited access to Premium articles, exclusive newsletters, commenting, and virtual events with our leading journalists
Already have an account? sign in
Join our new commenting forum
Join thought-provoking conversations, follow other Independent readers and see their replies