Facebook 'blocks' accounts of seven Palestinian journalists
New agreement between the social media giant and Israeli authorities to tackle 'incitement' on the platform is being used as a censorship tool, Palestinians allege 
Tuesday 25 October 2016 13:22 BST
Comments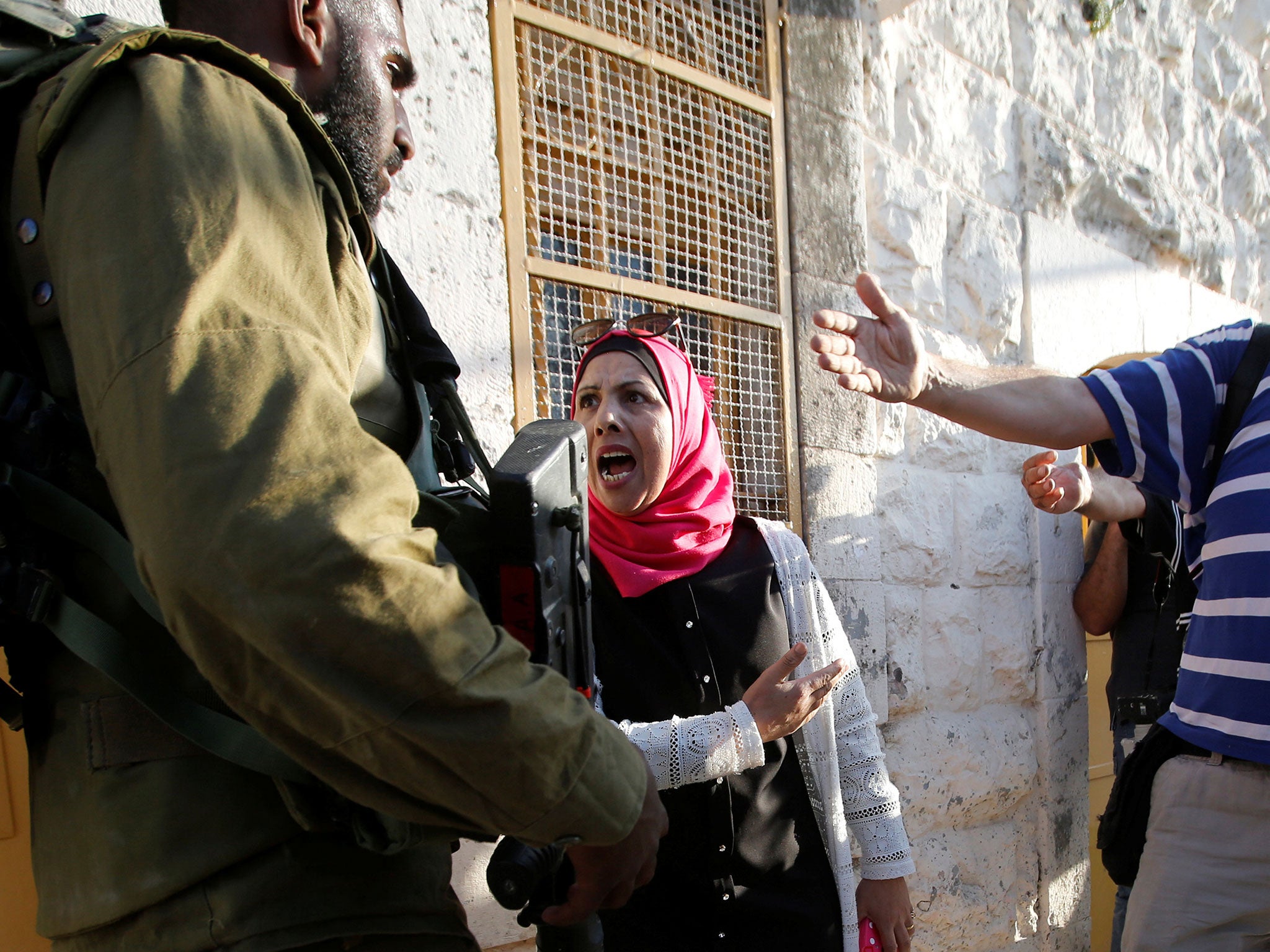 Journalists and editors at two Palestinian news outlets say their Facebook accounts have been suspended as the result of a new agreement between the social media company and the Israeli government.
Four editors at the West Bank's Shehab News Agency, which reaches 6.3 million people through its Facebook page, and three journalists from Quds News Network, which reaches 5.1 million people, reported that their personal accounts were suspended last week, leaving them unable to update their professional pages.
Both outlets cover breaking news in the Palestinian Territories and Israel, as well as entertainment news and features.
Nisreen al-Khatib, a translator and journalist at Quds News Network, told Al Jazeera that the organisation believes the suspensions happened because of a meeting between Facebook representatives and Israeli government ministers earlier this month to discuss how to tackle posts on the platform that incite violence.
Israel had begun drafting legislation to compel the company to delete inflammatory content which it says has fuelled a spate of high-profile Palestinian attacks on Israeli civilians in the past year.
Interior Minister Gilad Erdan said the meeting was successful, and that Facebook had agreed to create teams to "figure out how best to monitor and remove inflammatory content," although no further details were given.
It is not clear whether the proposed laws have been shelved as a result of the meeting. Digital rights groups say such legislation would be impossible to enforce.
President Obama addresses Palestine in UN speech
Al-Khatib said that the outlet doesn't publish anything that would contravene Facebook's standards. The suspended accounts were unblocked over the weekend, but said Facebook offered no explanation other than that the suspensions had been "accidental," she added.
Facebook did not immediately respond to The Independent's request for comment.
At least 150 Palestinians have been arrested in recent months for 'incitement' through social media, the Palestine Information Centre says, but often civilians, activists and journalists are targeted for posts criticising Israeli actions rather than inciting violence.
There is currently no legal precedent in Israel for charging people with an offence related to online posts, the Centre told The Independent in May.
* Shortly after this article was first published Facebook said in a statement to Al-Jazeera that the accounts in question had been suspended mistakenly after being flagged by other users, and that it had reinstated them once the error had been drawn to its attention. 24/10/16
Join our commenting forum
Join thought-provoking conversations, follow other Independent readers and see their replies