Filipino man found raped and beaten in Saudi Arabia desert
The man appeared to have been left for dead in the desert when he was found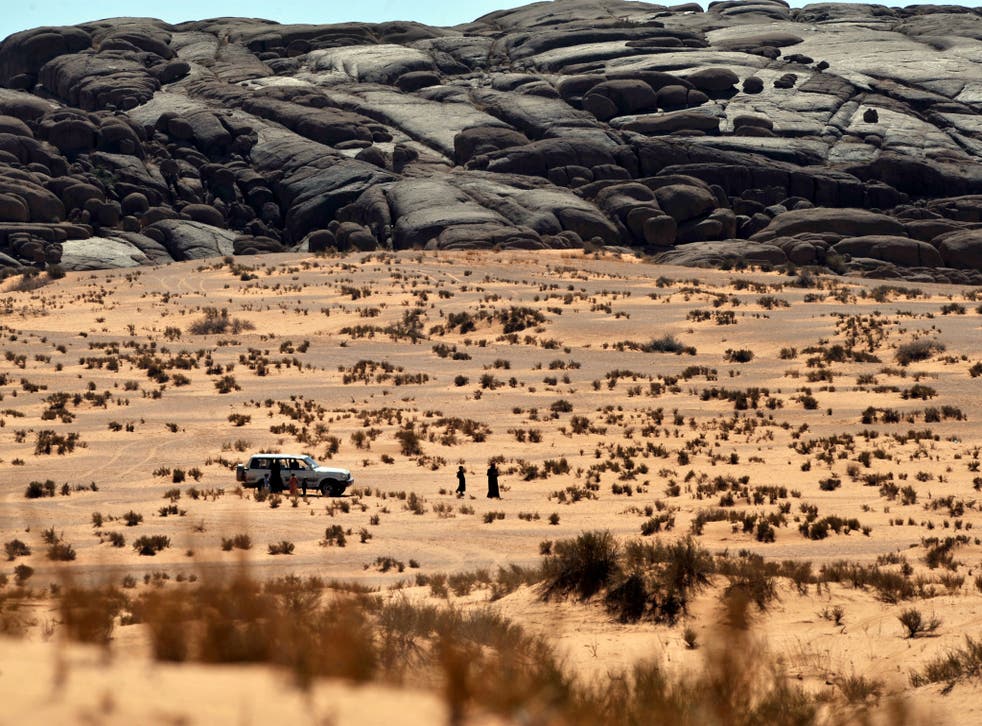 A Filipino man is in a critical condition in a Saudi Arabian hospital, after he was reportedly raped and beaten by a gang of men believed to be police officers in the desert almost two weeks ago.
He was found nude on 16 May, following the violent attack.
The man referred to as "Mario", is being treated in an intensive care unit in the capital city of Riyadh, Filipino broadcaster ABS CBN reported.
During the attack, Mario sustained serious head injuries and multiple fractures. Doctors are currently monitoring him to identify possible internal bleeding.
Before the incident, Mario had worked inside a mall, and had returned to the Middle Eastern country from the Philippines to renew his contract.
Mario's friend told reporters: "I was the first to identify him: I recognised him in someone's Facebook post.
"I was the one who said he was from my town [in the Philippines]"
Another friend said he last saw Mario in the Batha region of the capital on 12 May.
Despite struggling to speak and move, Mario was able to write out messages that may help identify his attackers.
Mario's friend told reporters that a suspect had been arrested in Batha.
"I told him to write out each letter one by one so we could understand him. This is what he first wrote: "Saudi", after this, we got "officer", "police".
"That's who was responsible for what happened to him," Jamila claimed.
"And then they took him to Malaz. We asked him how many were involved, and he said four.
"So he got arrested in Batha, then taken to Malaz where he got raped."
The Philippine embassy already visited Mario and has been in contact with his employer.
Register for free to continue reading
Registration is a free and easy way to support our truly independent journalism
By registering, you will also enjoy limited access to Premium articles, exclusive newsletters, commenting, and virtual events with our leading journalists
Already have an account? sign in
Register for free to continue reading
Registration is a free and easy way to support our truly independent journalism
By registering, you will also enjoy limited access to Premium articles, exclusive newsletters, commenting, and virtual events with our leading journalists
Already have an account? sign in
Join our new commenting forum
Join thought-provoking conversations, follow other Independent readers and see their replies