Footage emerges of Israeli wedding guests celebrating death of Palestinian baby
Israeli authorities are investigating whether the actions of the wedding guests constitute an incitement to violence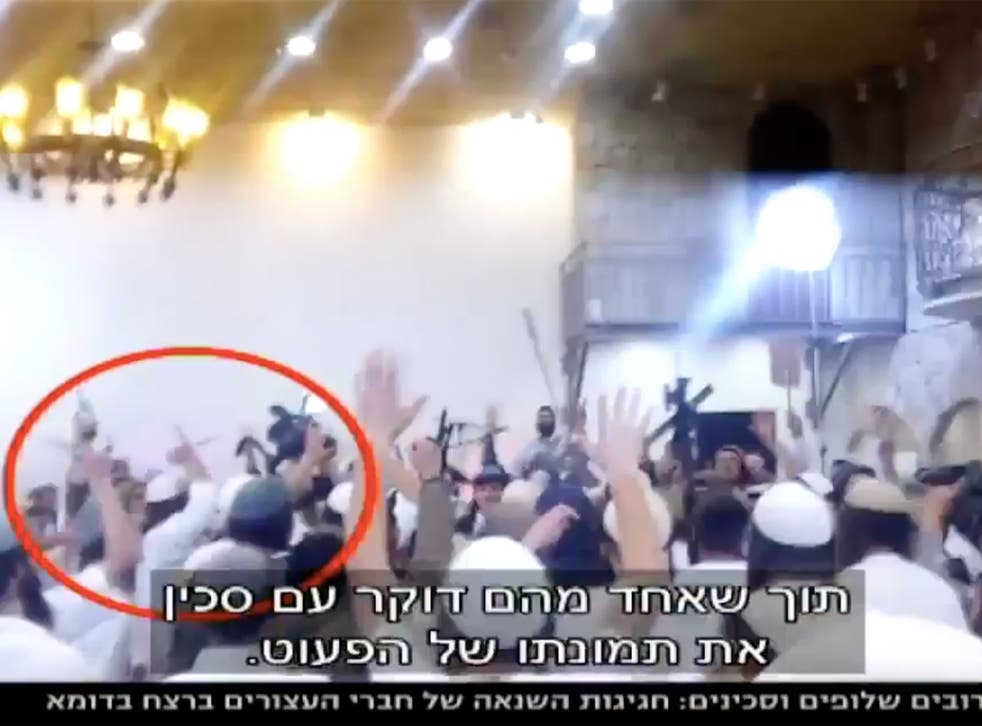 Footage has emerged appearing to show guests at a wedding in Jerusalem celebrating the death of a Palestinian toddler.
The video was shown on Israeli TV and showed wedding guests dancing with guns and knives.
One guest appears to be dancing with a knife through a picture of 18-month-old Ali Dawabsheh, who died with his parents when their home in the village of Duma in the occupied Westbank was set alight in July.
Israeli officials described the attack as "Jewish terrorism", the Daily Mail reports.
Israeli authorities are investigating whether the actions of the wedding guests constitute an incitement to violence.
The video was seized by state investigators, according to Channel 10 News in Israel.
There are hints charges of may be imminent in the arson case, but some of the suspects' lawyers have accused the Shin Bet security agency of trying to extract confessions with torture.
Prime Minister Benjamin Netanyahu defended Shin Bet's methods and said the video was evidence of the need to curb violent Jewish zealots.
He said: "The shocking pictures that were broadcast ... show the true face of a group that constitutes a danger to Israeli society and to the security of Israel.
"We are not prepared to accept people who deny the laws of the state and do not view themselves as subject to them."
"The pictures underscore how important a strong Israel Security Agency [Shin Bet] is to the security of us all."
Join our new commenting forum
Join thought-provoking conversations, follow other Independent readers and see their replies