Former Chief Rabbi Yona Metzger charged with money laundering
Monday 18 November 2013 23:35 Comments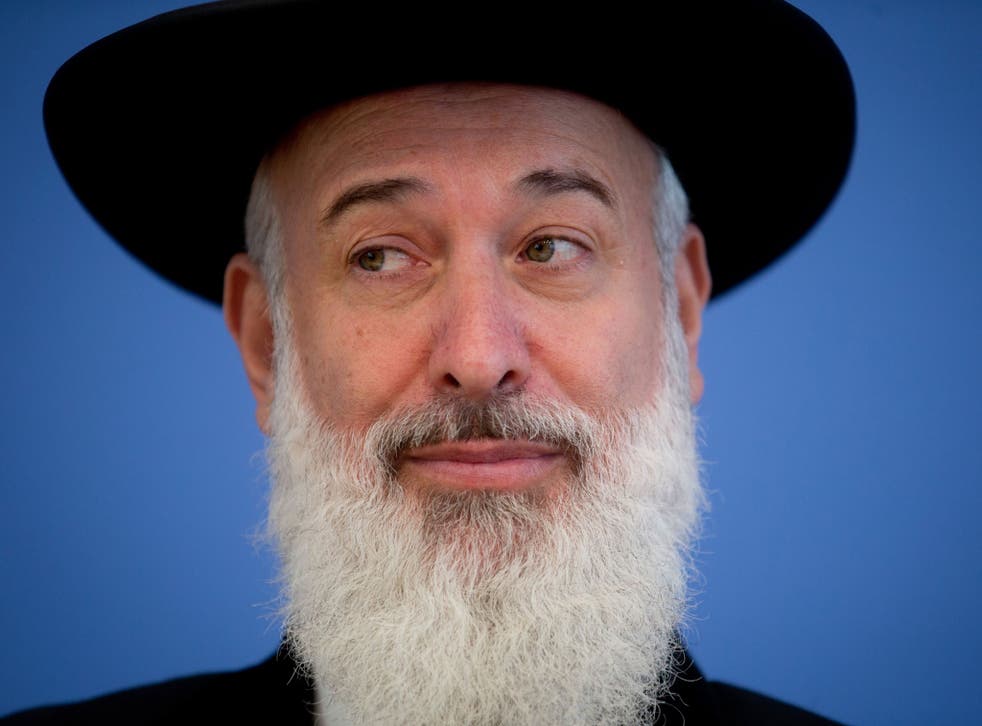 A former Chief Rabbi has been arrested in Israel following a fraud inquiry.
Yona Metzger faces accusations of bribery, money laundering and income tax violations.
Police said the crimes were allegedly committed while Mr Metzger served as Chief Rabbi. Mr Metzger suspended himself from his post in June, weeks before the end of his 10-year term, after police questioned him on the matter.
He was Chief Rabbi for Israel's Ashkenazi, or European-descended, Jews.
Along with a second Chief Rabbi from the Sephardic, or Middle Eastern lineage of Jews, Mr Metzger led the country's supreme body for overseeing Jewish religious services.
Mr Metzger denies the allegations against him.
AP
Register for free to continue reading
Registration is a free and easy way to support our truly independent journalism
By registering, you will also enjoy limited access to Premium articles, exclusive newsletters, commenting, and virtual events with our leading journalists
Already have an account? sign in
Join our new commenting forum
Join thought-provoking conversations, follow other Independent readers and see their replies