Formula One pledges to raise 'rape and torture' of jailed activist with Bahraini authorities but refuses to bin race
Exclusive: 'While being interrogated in police custody, I was also raped. My dignity was destroyed,' says Najah Yusuf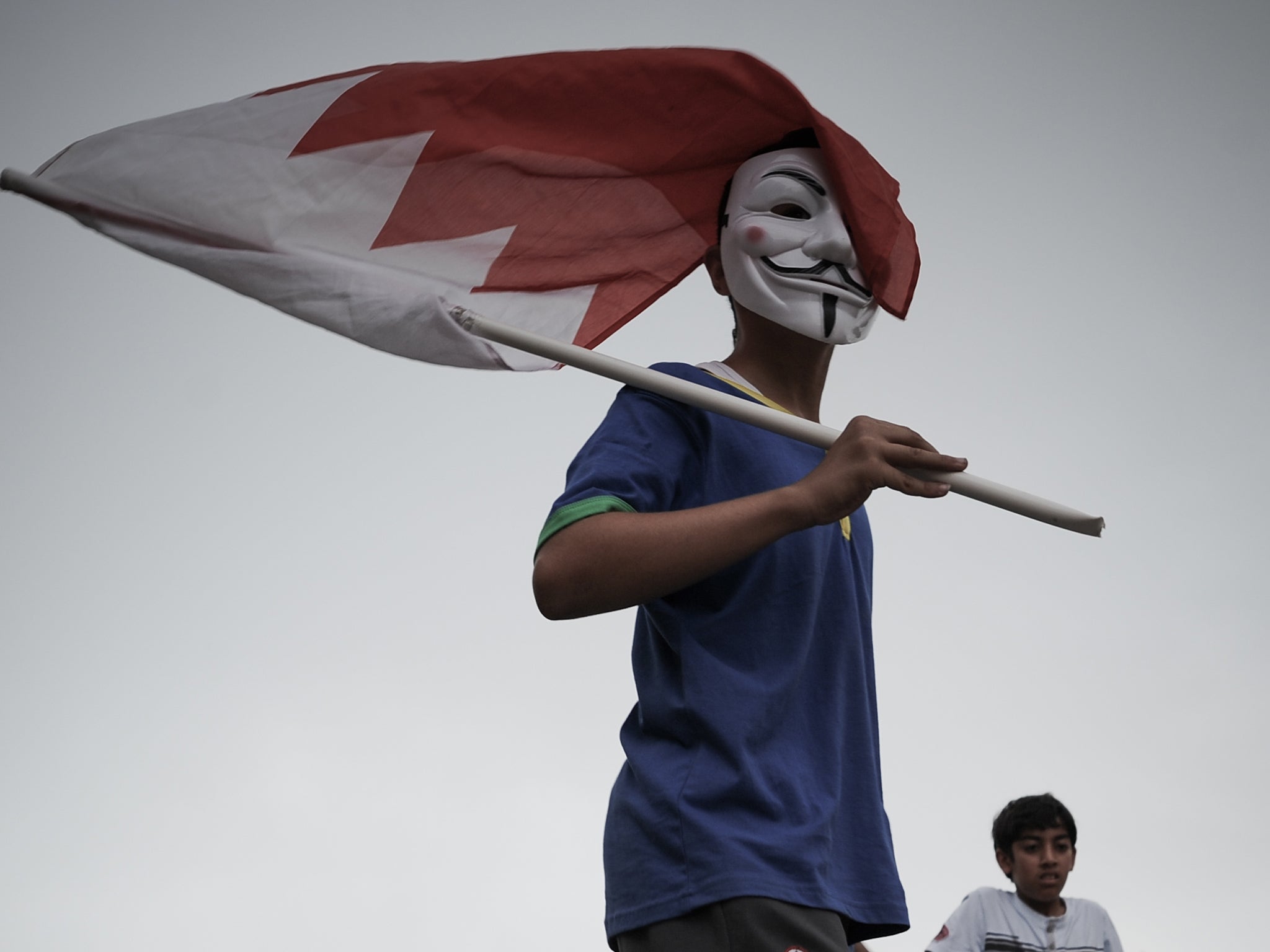 Formula One has promised to raise the alleged rape and torture of a jailed activist with Bahraini authorities after previously failing to acknowledge human rights abuses in the country – but stopped short of saying this would affect the decision to hold lucrative grand prix races there.
Najah Yusuf, a former civil servant whose treatment was condemned by the United Nations, was jailed in April 2017 after hitting out at the Bahrain Grand Prix and human rights violations in the Gulf nation on Facebook.
The mother-of-four, who alleges she has suffered rape, harassment and abuse in prison, was pardoned and released from jail in August.
Formula One rebuffed calls from campaigners to visit Ms Yusuf in jail back in March and said it had been reassured Ms Yusuf's sentencing "had nothing to do with peaceful protest around the Bahrain Grand Prix" in a letter to campaigners.
However, Formula One has now written to Lord Scriven, a Liberal Democrat peer who has been an outspoken supporter of Ms Yusuf, to say they will raise the United Nations Working Group on Arbitrary Detention's report, which ruled she had been arbitrarily detained and gravely abused, "directly with the Bahraini authorities".
World news in pictures
Show all 50
The ruling also called on Bahrain to provide appropriate redress and compensation for the deprivation of her liberty.
"We are highlighting the report's findings and recommendations for redress and requesting that they consider these in detail," Formula One said in a letter seen by The Independent but not released to the public.
However, Lord Scriven said: "If F1 is genuinely concerned with the UN decision and intend to raise their concerns with Bahrain, they must do so publicly while being transparent about the actions they expect from the Bahraini government and the timescale they expect them to act within.
"If Bahrain's response is unsatisfactory, F1 must publicly commit to not racing in the country. The UN and other human rights organisations have already established the link between the Grand Prix and the human rights abuses suffered by Najah – F1 can no longer simply wait and watch from the stands."
When contacted by The Independent, Formula One insisted it has always been clear with "all race promoters and governments with which we deal worldwide", including Bahrain, that "we take violence, abuse of human rights and repression very seriously".
A spokesperson for Formula One added: "At all times throughout this case we have engaged with relevant parties and made proactive enquiries into Ms Yusuf's situation. We have done this within the constraints of being a private business, without the powers of investigation (in terms of authority, resource and official channels) to fully uncover all the facts."
When asked whether races would no longer be held there, the organisation refused to comment.
Ms Yusuf, who is among only a handful of political prisoners to be pardoned since 2011, called for Formula One to recognise the alleged abuses she has been subjected to, as well as asking Lewis Hamilton to call for an investigation into her case.
"Formula One must recognise the abuses I was subjected to," she told The Independent in her first interview since being released from prison. "In calling for a boycott of Formula One, I was voicing my right of freedom of expression, but I was imprisoned. Formula One should take responsibility for what happened to me. A call from Lewis Hamilton is also important. What I personally experienced should not happen to anyone. There must be accountability for those who abused me."
The 42-year-old, who was sacked from her job as a civil servant over the saga, added: "The police beat me and threatened me with rape. They also threatened to kill me and told me they would kill my children. They said they would fabricate an accident which happened to the children but kill them – saying 'everything will look normal. We can do this to you.'
"While being interrogated in police custody, I was also raped. My dignity was destroyed."
Bahrain has close ties with the UK and the British government has consistently refused to condemn wider allegations of human rights violations in the country.
Sayed Ahmed Alwadaei, director of the Bahrain Institute for Rights and Democracy (Bird), said: "The UN ruling has confirmed manifold violations against Najah Yusuf, from the breach of her right to freely criticise, to her unlawful torture, sexual assault and unfair trial. This incontrovertible evidence has rightly triggered another U-turn from F1, as it is impossible for them to continue accepting false assurances from Bahrain and sportswashing the country's abuses.
"Now it is time for F1 to publicly use its full leverage to ensure Najah receives appropriate redress, including the restoration of her job and accountability on the part of those who violated her rights. If this is not achieved in a timely manner, F1 will be empowering the Bahraini regime to continue abusing their citizens for their legitimate criticism of the race.
"While Formula One has rightly raised the recent UN ruling with the Bahraini government, they need to make it clear that a failure to act on the ruling's recommendations will have consequences to their tangible business relationship. A failure to do so will only assure Bahrain that F1 will continue to sportswash their abuses and encourage the increasingly arrogant regime in their brazen attacks on freedom of expression."
Mr Alwadaei, whose own family are in jail in Bahrain allegedly over his human rights work, said there is "no indication" the Bahraini authorities plan to hold Ms Yusuf's abusers to account.
The original court judgment against Ms Yusuf, who was sentenced to three years in jail in June 2018 but was held in custody for almost a year before then, said she had written "no to Formula One races on occupied Bahraini land" and said Formula One presence in the wealthy country was "nothing more than a way for the [ruling] al-Khalifa family to whitewash their criminal record and gross human rights violations".
Bahrain, which is one of the UK's longest-standing allies in the Gulf, is "one of the Middle East's most repressive states", according to the US NGO Freedom House.
The UK has licensed £105m worth of arms to Bahrain since the pro-democracy Arab Spring uprising in February 2011.
The Bahraini authorities refused to comment on Formula One's letter to them.
But a spokesperson for the Bahraini embassy said Ms Yusuf's claims of mistreatment were fully investigated by the kingdom of Bahrain's independent ombudsman and no evidence was found to support the claims. They said she was convicted of terror offences.
"The conviction of Najah Yusuf has no connection whatsoever to the Formula One race, nor to any other freedom of expression issues," the spokesperson added.
Join our commenting forum
Join thought-provoking conversations, follow other Independent readers and see their replies