Fresh footage shows men telling missing British schoolgirls in Turkey as they are helped cross the border into Syria: 'It's nice'
Discussions can be heard about Syrian passports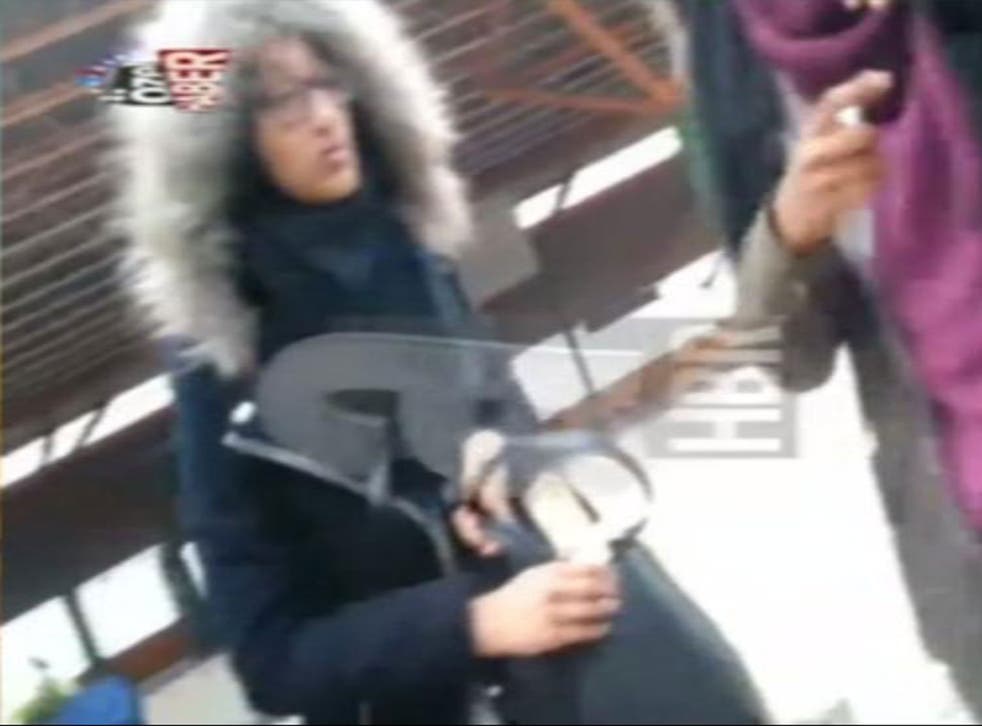 Fresh footage has emerged appearing to show three missing British schoolgirls in Turkey being helped across the border into Isis-controlled territories in Syria.
Kadiza Sultana, 16, Shamima Begum, 15, and Amira Abase, 15, left their homes in east London on 17 February and flew to Istanbul, where they were later filmed on CCTV waiting for a bus heading to a city close to the Syrian border.
The video shows the three girls wearing heavy winter coats and standing next to a car, with one holding a neck comforter.
At the end of the footage an interpreter can be heard saying, "take the Syrian passports, one, two, three", before adding, "it's nice" as a car can be heard driving off.
From here, they are believed to have crossed over and travelled to a house hosted by a British woman, who had been in contact with at least one of them before they fled the UK.
The latest footage is believed to have been filmed by a man accused of being a spy from Canada, according to Sky News.
It quoted sources in Turkey as claiming the film was confiscated after the girls were helped across the border.
On Thursday, Turkey said it had detained a "foreign spy" it alleges helped the teenagers cross into Syria, despite working for the intelligence services of a country in the anti-Isis coalition.
The Turkish Foreign Minister Mevlut Cavusoglu did not identify the agent, but said he had shared this information with his British counterpart.
The UK Foreign Office confirmed it had been informed of the arrest. "There has been close cooperation between ourselves and the Turkish authorities, and the Foreign Secretary is in regular contact with his Turkish counterpart," it said.
"As soon as the UK received this information it was acted upon appropriately."
Register for free to continue reading
Registration is a free and easy way to support our truly independent journalism
By registering, you will also enjoy limited access to Premium articles, exclusive newsletters, commenting, and virtual events with our leading journalists
Already have an account? sign in
Register for free to continue reading
Registration is a free and easy way to support our truly independent journalism
By registering, you will also enjoy limited access to Premium articles, exclusive newsletters, commenting, and virtual events with our leading journalists
Already have an account? sign in
Join our new commenting forum
Join thought-provoking conversations, follow other Independent readers and see their replies