Gaza violence: Netanyahu and Sisi held secret talks on ceasefire, Israeli minister confirms
Egypt and the UN have been left scrambling to broker a lasting truce between Israel and Hamas after months of simmering violence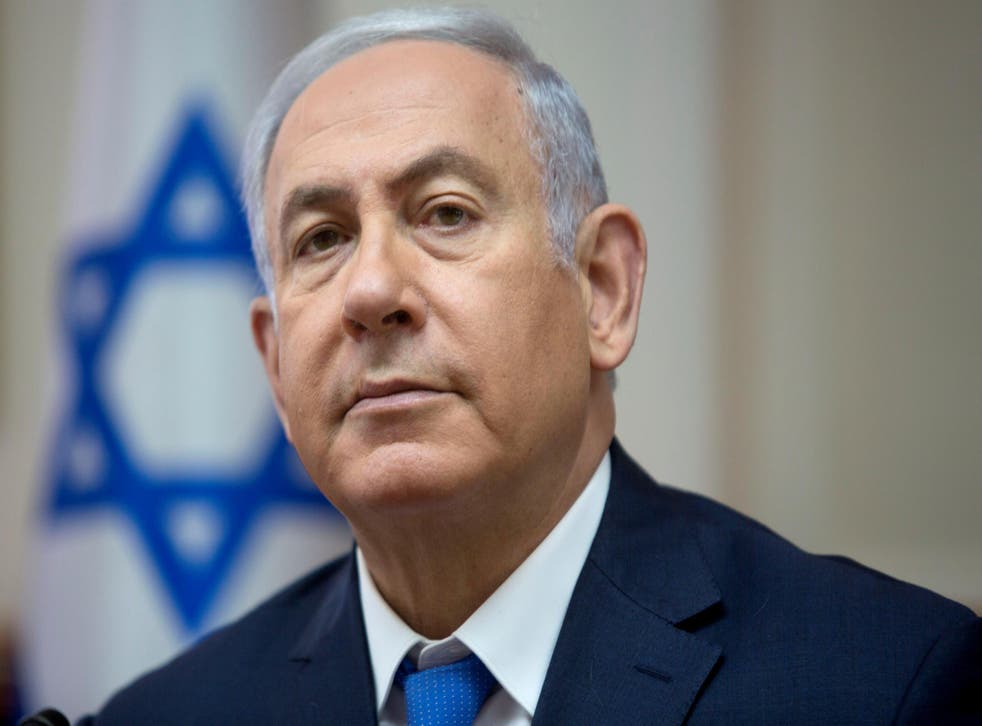 Rumours that prime minister Benjamin Netanyahu made a rare and secret visit to Cairo to discuss a long-term ceasefire in the Gaza Strip have been confirmed for the first time by an Israeli cabinet minister.
Mr Netanyahu travelled for meetings with his Egyptian counterpart president Abdel Fattah al-Sisi in May, finance minister Moshe Kahlon told Israeli Army Radio on Tuesday.
Reports of the meeting in Arab media and on Monday, by Israel's Channel 10, had previously been denied by Mr Netanyahu's office.
Israeli Defence Forces release aerial footage showing airstrike demolishing Gaza cultural centre
"Everything that will happen in Gaza will be done with Egyptian mediation and involvement", Mr Kahlon said.
The deal is supposed to focus on ending months of simmering violence by easing the 11-year-old Israeli and Egyptian blockade on Gaza.
The strangulation of goods and services – along with three rounds of fighting between Israel and Hamas, the militant group that controls the Palestinian enclave – has left the Strip on the brink of collapse.
Palestinian protesters clash with Israeli troops: in pictures

Show all 15
Egypt, along with United Nations mediators, have been left scrambling to broker a lasting truce as fighting between the two has intensified.
Gaza has suffered the worst violence in years in recent months in deadly protests sparked by the deteriorating humanitarian situation in the Strip and President Donald Trump's decision to move the US embassy to Israel from Tel Aviv to the disputed city of Jerusalem.
At least 161 Palestinians have been killed by Israeli gunfire in weekly protests along the Israel-Gaza border that began on 30 March and one Israeli soldier has been killed by a Palestinian sniper.
Hamas has also launched massive rocket attacks on southern Israeli cities, which the Israel Defence Force (IDF) said it has responded to with strikes on Hamas targets inside the Strip.
At least two Gazan civilians have been killed in the limited tit-for-tat, which both sides have stressed they do not want to escalate into a fourth war.
Join our new commenting forum
Join thought-provoking conversations, follow other Independent readers and see their replies