Hairdresser from Croydon fighting 'inhuman' Isis militants on frontline in Iraq
Kurdish-born Mama Kurda was one of the first Peshmerga fighters on the Mosul Dam when it was recaptured this week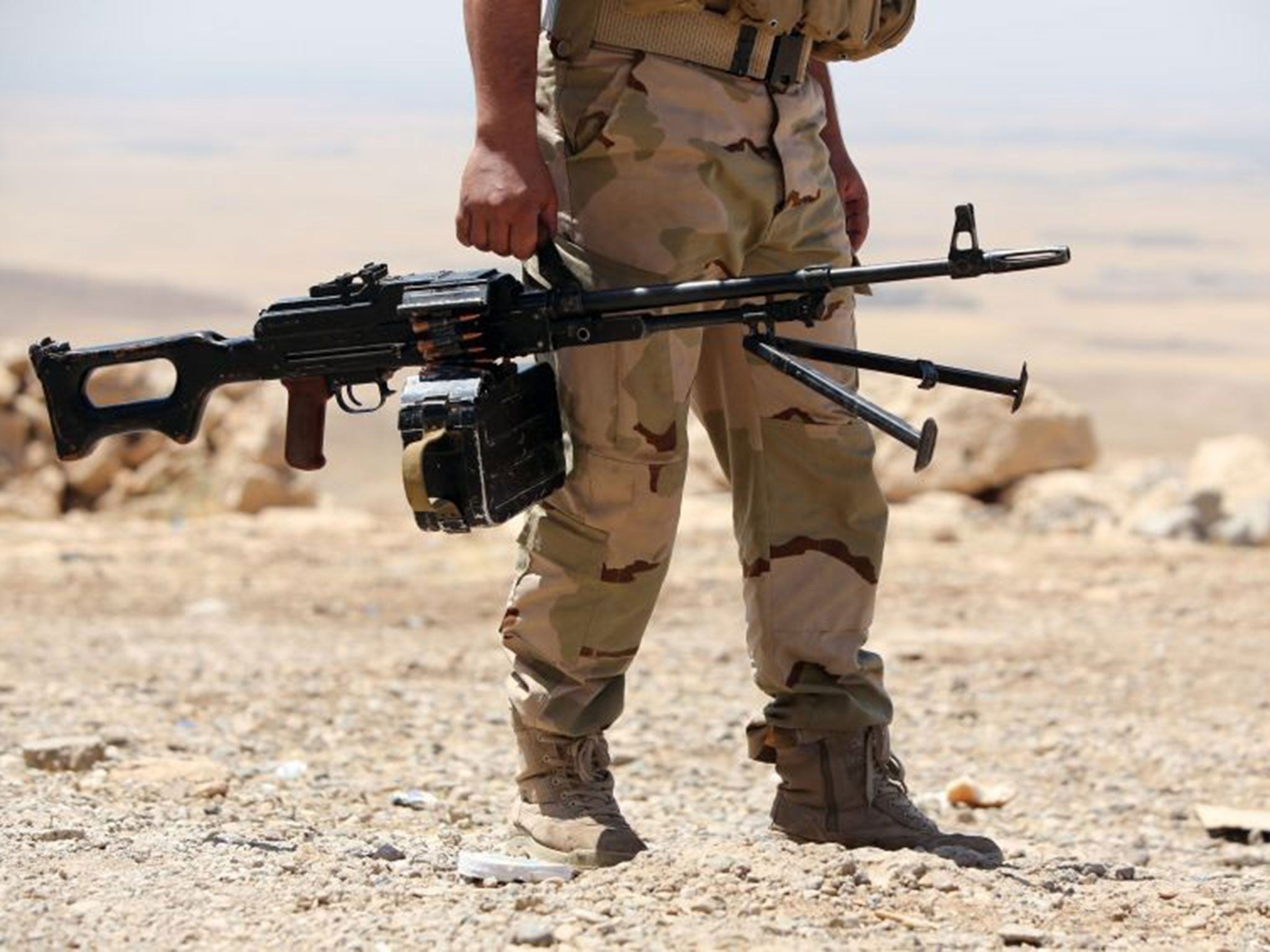 A 26-year-old British hairdresser from Croydon who is fighting against the Islamist extremist forces of Isis in Iraq has told how he has faced "inhuman" enemies who want to be killed.
Kurdish-born Mama Kurda is fighting with the Peshmerga forces who have been pushing back Isis, also known as Islamic State, in northern Iraq with the help of US airstrikes.
He told the Daily Mirror newspaper that he had taken part in gunbattles in the towns of Makhmur and Gwer. He was also one of the first Peshmerga fighters on the Mosul Dam when it was recaptured from Isis this week.
Mr Kurda admitted he was "pretty scared" during his first battle, saying the jihadist fighters "come to be killed".
"What I saw from their eyes is they come to be killed 200 per cent because they are brainwashed they will go straight to heaven," he said.
"I don't know [if he had killed anyone] but I hope so. I really hope I have that chance because I know what they are. They are inhuman."
He left London for Erbil, the Iraq Kurds' capital, this month as Isis fighters advanced to within a 30-minute drive of the city.
"When I saw my Kurdish brothers and sisters being killed by these terrorists I was angry in my heart," he said.
"I couldn't stop myself and stay home. People say, 'If you have a British passport why are you doing this? You could get out'. But I am fighting to save people's lives.
"I am proud to be British and fighting against terrorists to help defend the UK. Especially when I read 500 people with the terrorists are from Britain. I have to show to the world there is a British citizen fighting against them.
"They are raping Kurdish women and killing Kurdish kids. But they are not only a threat to the Kurdish people. Once they control here they could attack Europe and the UK."
He said the British people fighting with Isis was mostly "young" and "easily brainwashed", but said he would not hesitate if he met one. "I would kill him," he said.
Mr Kurda said he would return to "my normal job" in London when the fighting was over.
"London is a big part of my life. I love the UK," he said. "I have been fighting against terrorists and I have full proof so I'm not worried."
A Home Office spokesman told the Mirror that fighting overseas was not "automatically an offence", saying it would "depend on the nature of the conflict and the individual's own activities".